Links are critically important to an ecommerce business.
You work entirely online. Your website is your home and your storefront. Without credible, high-value links pointing to your site, you won't get the online traffic you need to get new customers.
That's why it's so important to build links for ecommerce businesses. Links show Google and other search engines that you're a credible, professional resource in your industry, and that mean Google can recommend you to its users.
On this page, we'll cover what link building is and how you can do it, so you can get more customers for your growing business.
Keep reading to learn more, and contact us at 888-601-5359!
37% of marketers say that generating high-quality leads was one of their biggest challenges.
We want to decrease that percentage.
WebFX can help you generate high-quality leads with a customized marketing strategy.
Learn More About Lead Generation Services
The advantages of link building
There are two major reasons that links are important to ecommerce companies:
Links make you credible. Google and other search engines look at the links that point to your site whenever someone searches for your industry. If you have a lot of good links, you'll rank high in search results. If you don't, you'll lose to your competition.
Links drive extra traffic. When someone links to your site, they're telling their own site's visitors to go to your ecommerce store instead. That funnels new potential customers to your site, where you can convert them into paying customers.
Now that you know why link building is so important, you can start doing it.

Hear What It's Like to Work With WebFX!

"Our WebFX team was on top of everything. Best part is our lead contact felt like she was part of our company. She learned everything about our business so quickly and was able to be very efficient with our brand. Reacting to what we needed or wanted to change, making us feel so comfortable the whole way!"
Retail
How to start building links
Link building for any ecommerce company, including yours, is a process. You cannot build links overnight, nor should you try. Instead, begin link building step-by-step. Here are some of our favorite proven techniques for building links to your website:
1. Create high-quality, engaging content
Creating high-quality content is the single best thing you can do to get new links to your site.
Content gives people a reason to come to your site and stay on it. Even if they're not buying something, they're still learning information from you, and that makes you an authority in your industry.
Content can be anything from simple images to blog posts and more. Usually, infographics and other visual data representations are great for attracting new links.
Aside from infographics, you can also create videos, interactive quizzes, downloadable guides, whitepapers, and more.
All of these options show people that you're an informed, active participant in your industry that offers valuable information.
2. Start a social media page
Now that you've created content, you need a place to promote it.
Facebook, Twitter, Pinterest, and other social media networks are great places for you to share what you've made.
Create posts that highlight something visual about your content, and promote it a few times to get people on your site.
However, you should never spam the same post or link over and over again. Allow some breathing room between the times you post to social media. As an added bonus, it'll make your accounts look more professional.
3. Connect with reporters
Speaking to journalists (or credible bloggers) about your industry is a great way to get a link from a news website or high-level blog.
They may only need a quote, but by giving that information to a reporter, they'll credit you (and your company) in their final publication.
4. Write really great blog posts
Blog posts are great ways to talk about industry events, recent news, and other topics that relate to your business.
You can also use them to give readers free advice about your industry. The key is to give just enough information so that people can figure things out on their own if they want, but don't give away everything about your operation.
After all, you still need customers to grow!
5. Start a YouTube channel
YouTube is one of the most popular websites online, and you can host videos on it for free. All you need to do is create the video yourself, and you have a permanent place to host and show off your video.

Videos are best when they're done professionally (or at least at professional quality). While you can shoot a full video on your smartphone, make sure you also take some time to edit it so that it's streamlined, user-friendly, and engaging.
Videos represent your brand, so you want to make them good!
6. Sponsor an event that is being highlighted online
Event sponsorship is one of the best ways for you to get links from companies or charities in your area. You can sponsor virtually anything that happens in your community, and as long as it has a website, you can easily get a link back to your site.
Most of the time, all it takes is a quick phone call and a small pledge to get the recognition you want. Even small startups can afford to sponsor an event once in a while!
Partner with a team of ecommerce masters!
WebFX campaigns have delivered more than 12,936,451 ecommerce transactions in the last 5 years
Read the Case Studies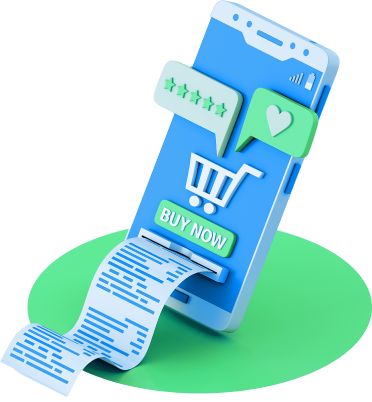 WebFX knows how to build links for ecommerce
At WebFX, we've worked with ecommerce companies and link building for years. Our talented link building team is made up of professionals who know the best ways to get links, and they're constantly working on new strategies and techniques to get results for our clients — and you! We've worked with lots of ecommerce companies and ensured they get the success they want, and now we'll do it for you!
Contact us today to create a link building strategy specific for your company!
Earn a 20% greater ROI with WebFX