Whether you offer 3D printing services, 3D printers, or filament, you must consider how customers will find your company. Over one billion people use Google every month, and 80% of shoppers do product research online.
You could miss out on leads if you don't have a solid online presence. Pay-per-click advertising (PPC) can be the best step for 3D printing companies who want lasting results. So, what is PPC for 3D printing?
PPC for 3D printing can help you showcase your products and services to your target audience for more revenue. As customers search online for 3D printing companies, you can use PPC to ensure you're the top option.
Read on for PPC strategies for 3D printing and call 888-601-5359 to speak with a strategist about creating quality PPC ads!
Traffic attracted through PPC advertising yields 50% more conversions than organic advertising.
Are you leveraging PPC in your marketing efforts? Let's get started.
View the Guide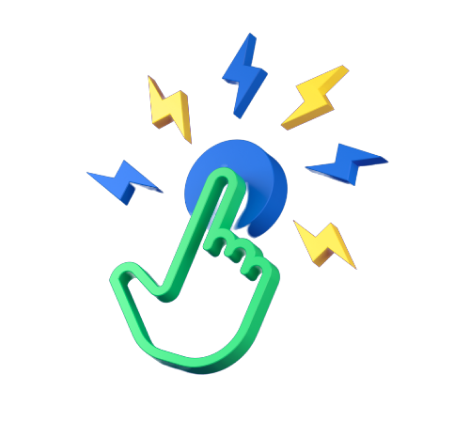 What is PPC for 3D printing?
PPC ads are a type of paid advertising on search engines, social channels, and other sites like Amazon. Unlike other paid advertising types, you only pay when someone clicks on your ad.
For example, if someone searches "3d printers" on Google, the search results will look like this: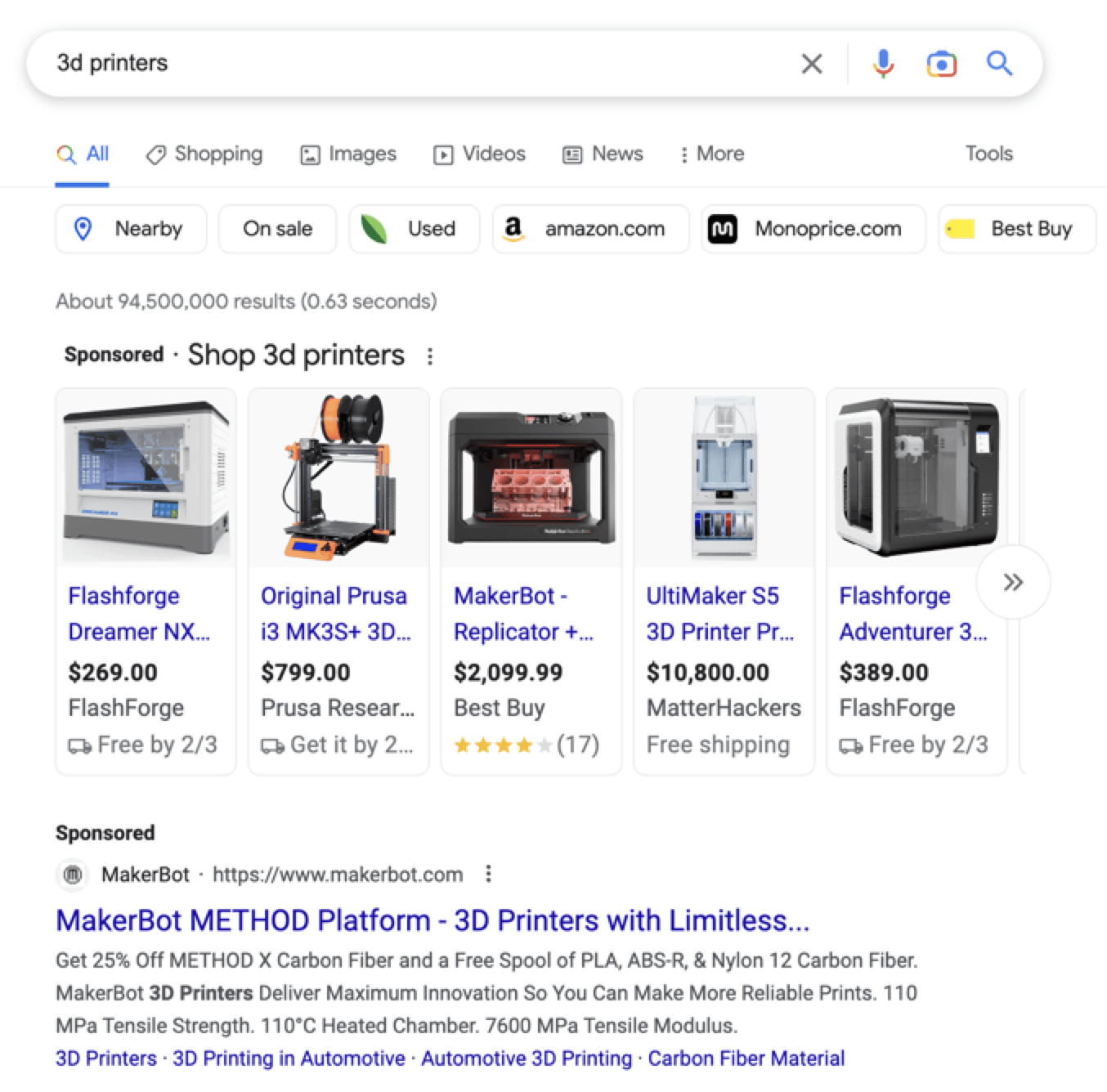 All the results with a "Sponsored" tag are paid advertisements. These ads are usually at the top of the search engine results pages (SERPs), but they can appear at the bottom, too. Considering that 46% of page clicks go to the top three PPC ads, you can drastically improve the traffic that comes to your site with a quality PPC ad.
How does PPC for 3D printing work?
PPC ads function on an auction system. After you create your ad, you set your campaign type, duration, and keywords that represent your ad.
When a user searches a term, Google — or another search engine or social site — will sort through ads related to that term. If your ad is chosen, it appears at the top of the SERPs. If someone clicks on your ad, you pay the predetermined price.
All PPC platforms want advertisements that satisfy their users and keep them around. Creating quality ads representing your chosen topic is the best way to earn clicks and encourage conversions.
To get your ad to the converting PPC spots, you will need:
WebFX can help you optimize your ads to rank at the top. If you want to boost your chances at ranking ads, conversion, and revenue, check out our dedicated PPC services!
3D printing advertising examples
You've likely seen different types of PPC ads in your regular business or personal internet browsing. With PPC, you can use your ads to target industries like:
Education
Automotive
Architecture
Consider the following PPC advertising examples from different channels.
Facebook
On social channels, PPC ads break up posts in your feed. Here is what a 3D printing ad might look like on Facebook: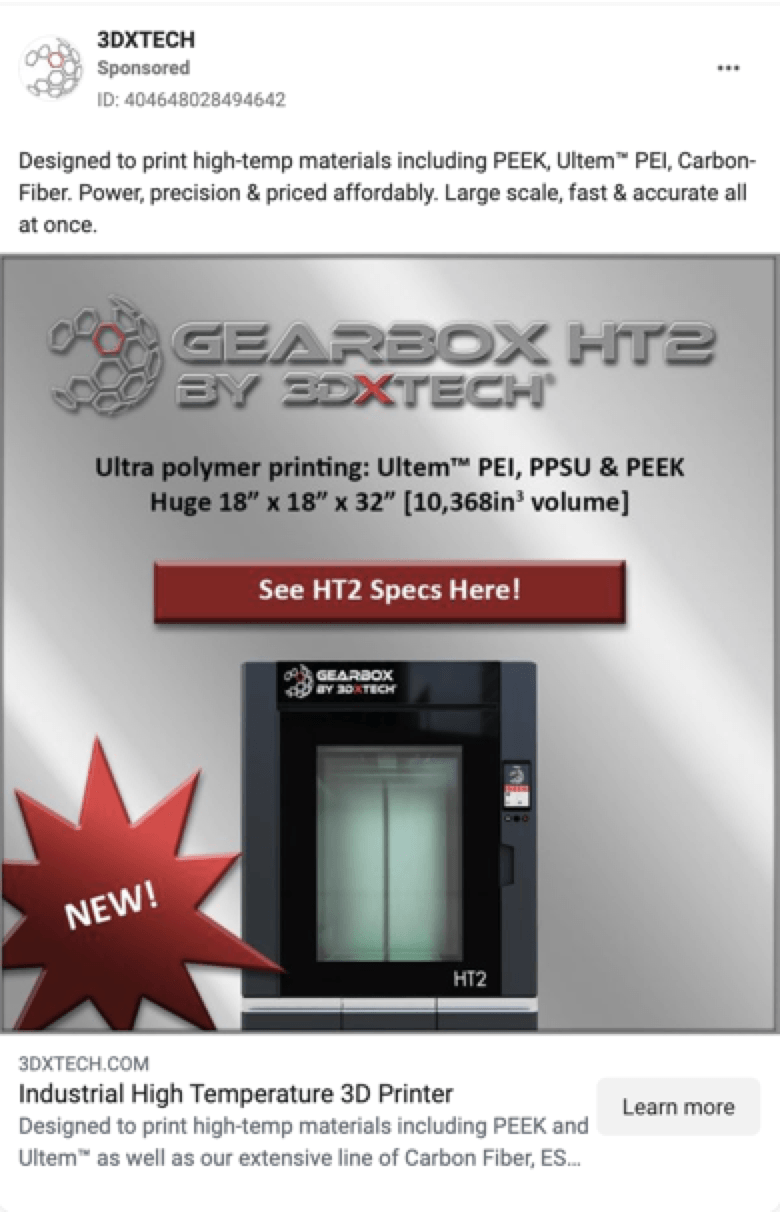 These ads should be eye-catching to stop the viewer from scrolling past them.
Google
On Google, the ads always include the "Sponsored" tag. Google might pull different headers from your landing page to build out the ad:
Amazon
If you sell 3D printers on Amazon, you can take advantage of PPC ads. Amazon PPC ads appear at the top of the search results:

As a 3D printing company, you can use PPC ads like any other paid ad campaign. If you want help designing quality advertisements, we have a Google Analytics-certified Internet marketing team that creates eye-catching ads for any platform.
5 steps to creating a PPC campaign
If you want to use PPC for 3D printing services and products, you must plan your campaign. Follow the steps to create a basic PPC ad campaign for your company.
1. Outline your goals and budget
The first step to any PPC campaign is outlining your goals and budget. Ask yourself the following questions:
Who is my target audience?
What channel do they use most?
Which of our products or services do I want to advertise?
PPC pricing will vary depending on your campaign length, the number of ads you create, the competition for each ad, and more. The average PPC campaign costs $9000 to $10,000 per month, and companies can expect to make $2 for every $1 spent on PPC.
Depending on your business size and needs, you might plan to spend more or less on PPC each month. Regardless, you can expect a significant return on investment (ROI).
2. Do keyword research
After you outline your goals, you need to determine the terms that your ads will target. Ad channels will use these terms to outline your ad topic and only pull them for relevant queries.
To perform PPC keyword research, follow these tips:
Look for long-tail keywords: Longer, specific phrases make it easier to understand what your ad is about. You can also target a niche market and increase your chance of clicks.
Include variations: Try similar phrasing or organization to target the most searches possible.
Consider competition and search volume: High-volume, competitive words are more likely to cost more, and you might get fewer clicks. Look for words with low competition and higher search volume to maximize your results.
3. Create your ads
Now that you've got your budget, goals, and keywords ready, it's time to make your ads!
You can use free tools like Canva and Google Ads Creative Studio to design stunning ads that appeal to your audience. Your ads should:
Fit your ad channel format and guidelines
Include your brand colors, logo, and voice
Have balanced text, images, and white space
You can create multiple versions of the same ad for different platforms, or stick with one approach for all channels.
4. Optimize your landing pages
In any PPC campaign, the ads are only half the battle. If you don't have quality ad landing pages for your viewers, you will pay for bounced viewers.
Say your prospect clicks on an ad for one of your 3D printers, and the link takes them to a broken page. Or they go to a page unrelated to the advertisement. They will bounce, and you will still have to pay.
Optimizing your landing pages helps move your viewers through the sales funnel and encourages conversions. Some factors that influence your landing pages include:
Images
Copy
Keywords
Topic (concerning the ad)
5. Track your results
Once you launch your ad, you must track its progress to ensure you get the most out of your investment. Tracking PPC key performance indicators can tell you how your ads are performing.
Most ad channels have tracking services built into the platform. Google Analytics is just one example, which you can use to see your statistics and reports: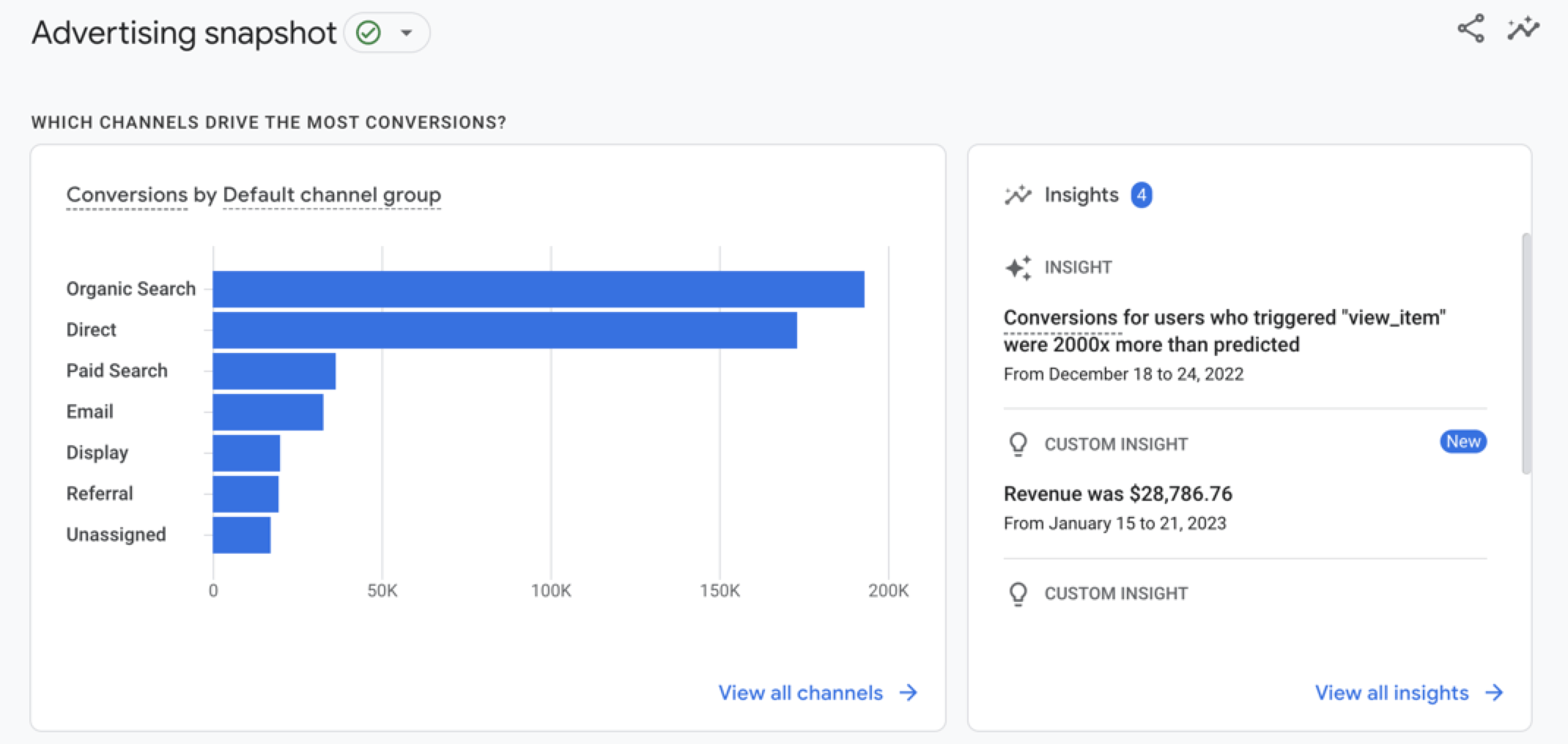 You can also use A/B testing to see which ads your audience prefers. If you have two versions of the same ad, test them both, and then you will know which one is more likely to garner traffic naturally.
Working with a full-service digital marketing agency can ensure you get the highest ROI on any ad campaign. WebFX will help you develop, launch, and track your ad progress for better results.
Meet WebFX:
Your world-class, tech-enabled marketing agency with over 1.6 million hours of combined expertise.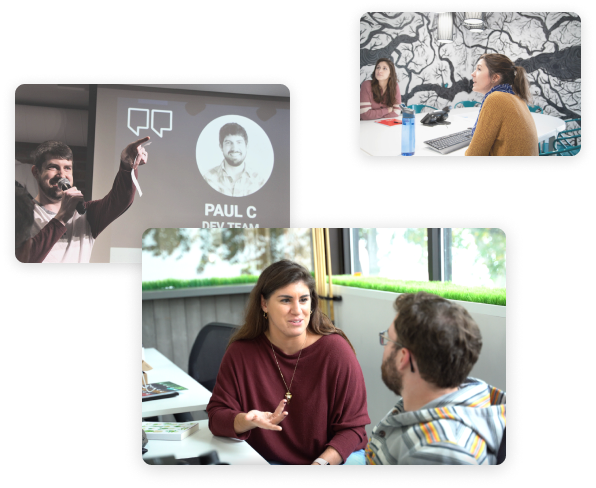 Bonus step: Work with the PPC experts
WebFX is a leading PPC agency with 1000+ clients across 154 industries. If you want to create revenue-driving PPC ads and increase your return on investment, we will make it happen.
We have 150+ Google Ads certified team members who have created 355,000 unique ads for clients. With our team on your side, you can ensure you get more clicks, conversions, and revenue.
Ready to get started? Request a proposal today to see how our ad services will elevate your bottom line!
Increase your leads, sales, and revenue with digital marketing