The growing popularity of robotics worldwide means consumers have more options than ever for finding reliable robotic solution providers, increasing the intensity of competition for your company. Pay-per-click (PPC) advertising can help your business stand out and gain a foothold in this crowded market.
Using PPC for robotics is a quick and easy way to connect with prospects and engage with them while they are searching online for robotics solutions.
Want to learn more? Read on to discover the best PPC strategies for robotics and how to implement them.
Here's a rundown of what we'll discuss:
WebFX offers comprehensive PPC services for robotics companies like yours. Our experts use data-driven methods to develop a comprehensive PPC strategy for you, increasing your website's traffic and revenue.
Contact us online or call 888-601-5359 to discuss how we can assist your company in becoming the dominant player in the robotics market.
Don't miss our Marketing Manager Insider emails!
Join 200,000 smart marketers and get the month's hottest marketing news and insights delivered straight to your inbox!
Enter your email below:
Inline Subscription Form – CTA 72
"*" indicates required fields
(Don't worry, we'll never share your information!)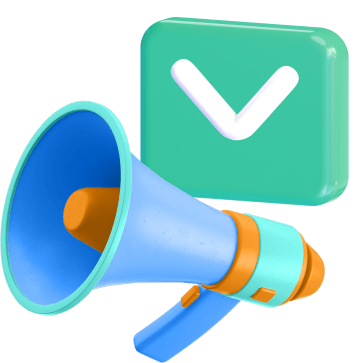 What is PPC for robotics?
PPC for robotics is an Internet advertising strategy for promoting robotics-related websites on search engines, social networks, and third-party websites. It operates on an auction system that charges you for each click on your ads.
Why is PPC for robotics important for your company?
PPC advertising propels companies to the top of the search results, generating immediate outcomes — in fact, over 46% of clicks go to the top three paid ad positions on search engine results pages (SERPs).
Also, businesses can expect a return of $2 for every $1 they invest in Google Ads. That's why PPC for robotics is the most efficient and effective method of reaching new prospective clients in need of your robotics services and solutions.
Are you looking for more ways to generate leads for your company? Here's a complete guide to lead generation for robotics to help you get started.
Top 5 PPC strategies for robotics to try out in 2023
Here are the five PPC strategies for robotics that are sure to bring in new customers:
1. Optimize your ads' landing pages to be mobile-friendly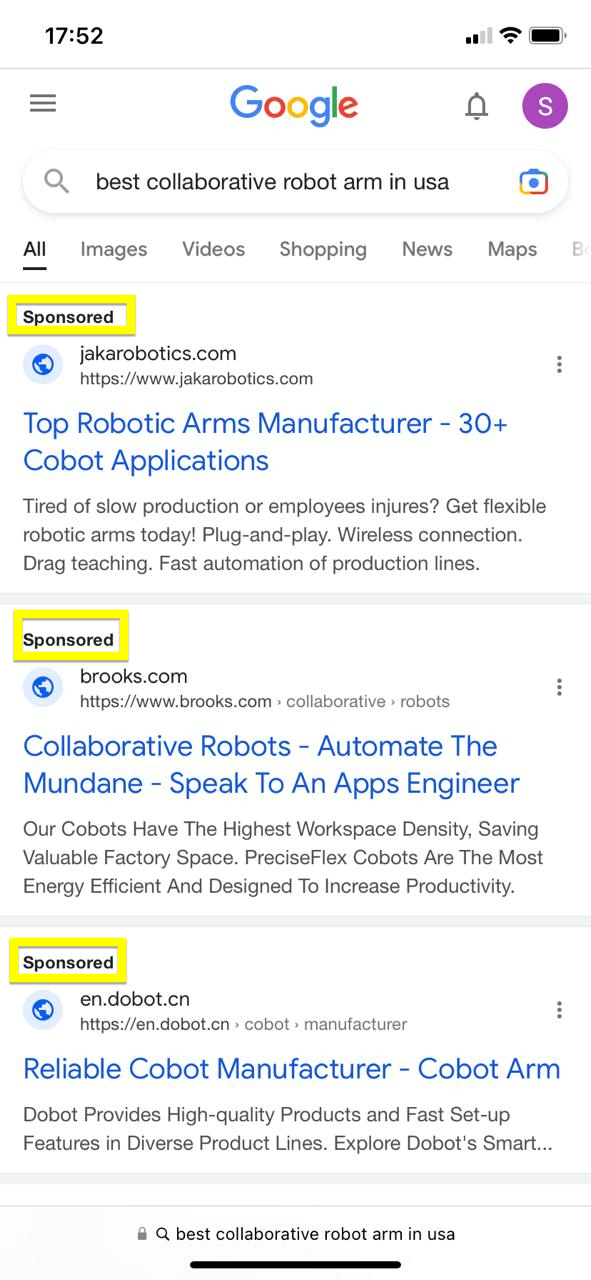 With Google's indexing system giving preference to mobile-friendly sites, enhancing the user experience by making your homepage and other landing pages compatible with mobile devices is one of the best PPC strategies for robotics to employ.
Being in the robotics industry, potential clients expect your business to have the best technologies and artificial intelligence (AI) features that give them a seamless online experience.
So, your PPC ads will only be effective if they direct users to a mobile-optimized website. Failing to do that might lower your ads' quality score, negatively affecting where your ad appears in search results.
It's essential to adopt mobile-specific PPC strategies for robotics to meet customers' changing needs. After all, in today's world, a new prospect is likelier to see an ad on their smartphone than on a computer screen.
2. Analyze your impression share metrics for effective ad optimizations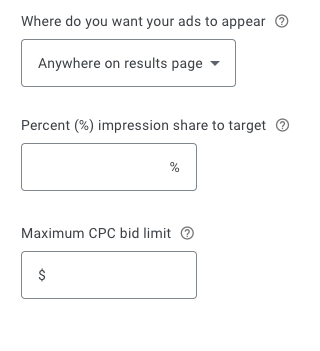 Impression share metrics give you insight into the performance of your ads and how they stand up against competitors in the online robotics market. You can calculate your impression share by dividing the total number of impressions your ad got by the total number of impressions it was eligible for.
If you can properly analyze your impression share metrics, you can quickly identify what is causing your ad campaign to underperform, allowing you to make data-driven decisions about how to adjust your bids and improve the quality of your ads.
For instance, knowing how many of your ads are getting high-quality impressions is valuable information for optimizing your return on ad spend (ROAS). Search absolute top impression share and search top impression share in search results are helpful metrics for estimating how frequently your ads will appear in prominent spots in Google's search results.
In addition, using impression data makes it simple to comprehend what may be causing a keyword's poor performance. The breakdown of lost impression share due to budget or rank provides helpful insight into what you must modify to improve an ad's position on the SERPs.
3. Leverage remarketing for search ads
Remarketing is an online advertising strategy that targets people who've previously interacted with your website. It's the best strategy for boosting conversions at minimal expense since you're targeting people who've shown interest in your robotics solutions and services.
Google Ads gives you several alternatives for showing your current ads to people who have previously seen your site. Its advertising system uses "tracking cookies" to target recent site visitors with relevant ads.
Check out the article "Your Introductory Google Remarketing Guide" or visit the WebFX PPC resource hub for marketers to learn more about this strategy and how you can implement it for your business.
4. Incorporate call extensions into your PPC ads

Did you know that 70% of mobile searchers call through the device's "click-to-call" feature? Call extensions are an effective way to reach out to potential clients, as they provide users with a direct and convenient way of contacting businesses. It allows you to create clickable phone numbers in your text ads and enable customers to call directly from the search results.
In addition, by including a specific phone number in your PPC ads' call-to-actions (CTAs), you'll have a much simpler time monitoring how many users called as a direct result of your advertising efforts. By doing so, you can easily see the return on investment (ROI). Incorporating call extensions into your search ads is among the most efficient PPC strategies for robotics businesses.
5. Optimize your conversion rate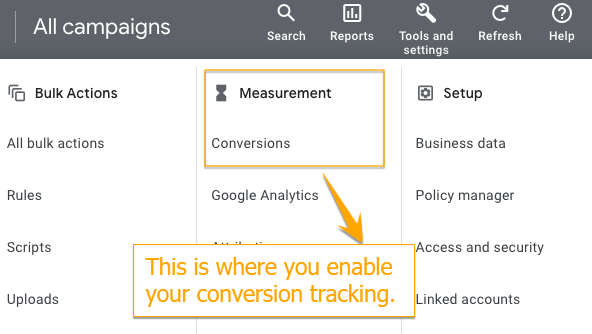 Optimizing your conversion rate is an excellent way to maximize your ad campaigns' ROI while reducing the overall cost of your conversions to a minimum.
Conversion rate optimization (CRO) involves enhancing your PPC ads by tweaking various components to encourage more people to take the desired action, such as purchasing a collaborative robot arm or signing up for a weekly newsletter.
By investing in CRO, you can gain insight into how to increase conversions from site users and identify and eliminate any obstacles they may encounter. With such data in hand, you can make adjustments to your site that will encourage conversions with minimal effort.
Questioning the quality of your SMB's PPC performance?
Get your FREE PPC audit from WebFX today!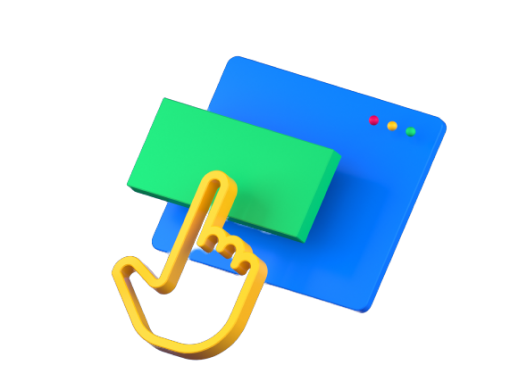 Invest in custom PPC services for robotics
PPC for robotics is the best way to reach potential customers when they are actively looking for solutions related to robotics, giving you a significant advantage over the competition.
WebFX is a world-class PPC agency that offers PPC services for robotics and develops targeted PPC campaigns that increase conversions and sales. Plus, with our sales acceleration technology, the performance of your business' PPC campaigns can increase by as much as 20%.
Still got questions? Contact us online or call us at 888-601-5359 to talk to a PPC professional about how to boost your website's traffic, lead generation, and income using PPC advertising.
Increase your leads, sales, and revenue with digital marketing