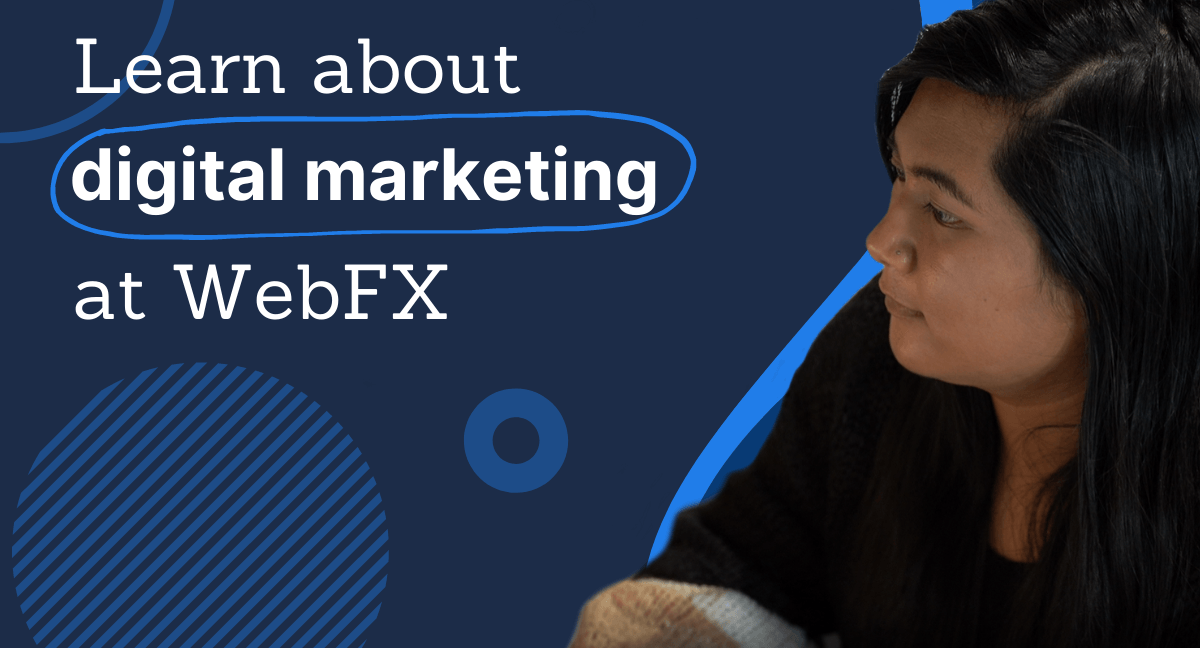 When it comes to driving sales for your business, marketing is the linchpin. Marketing yourself is how you draw in new customers, first making them aware of what you offer, and then persuading them to buy your products or services.
The bottom line is, if your tech company wants to generate revenue, you need to have a strong marketing campaign. But marketing requires time and effort — that's why you can benefit from partnering with a marketing agency like WebFX for our technology marketing services.
We offer an extensive array of tech company digital marketing services to help you promote your tech company. Read on to learn more about them!
Then consider partnering with us to drive better results for your business. Just call 888-601-5359 or contact us online to learn more about our digital marketing services!
Our digital marketing campaigns impact the metrics that improve your bottom line.
See More Results

WebFX has driven the following results for clients:

$3 billion
In client revenue

7.8 million
Leads for our clients

5.2 million
Client phone calls
What technology marketing services does WebFX offer?
Marketing doesn't just consist of a single strategy. A strong marketing campaign will include multiple marketing channels to help you maximize your reach.
Here are the major tech company digital marketing services we offer:
1. Search engine optimization (SEO)
One of the most valuable marketing strategies for promoting your tech company is search engine optimization (SEO). This strategy involves optimizing your web content to rank higher in Google search results. When people find you through Google, they'll be more likely to visit your website when your listing appears higher in relevant searches.
Check out this video for an overview of SEO:
WebFX will implement a variety of tactics to improve your Google rankings, including integrating relevant keywords into your written content and earning backlinks for that content. As a result, you'll achieve higher rankings on Google and attract more users.
In addition to keywords and backlinks, our SEO services include:
2. Pay-per-click (PPC) advertising
Organic rankings aren't the only way to reach people through Google searches. WebFX will also work with you to develop a strong pay-per-click (PPC) advertising campaign, which allows you to display paid ads at the top of search results.

With PPC, you only have to pay for your ads when people click on them. Those clicks will lead users to landing pages that encourage them to convert.
WebFX can help you design your ads and your landing pages to drive maximum conversions. We'll also help you optimize your strategy for bidding on keywords in Google Ads, helping your ads display higher and more often.
Our PPC services include:
Negative keyword optimization

Ad monitoring

Display ad creation

Landing page setup

And more!
3. Social media marketing
Did you know that 54% of people use social media to research products online? That makes social media one of the best online marketing spots, which is why WebFX offers social media marketing as one of our primary services.
When you partner with us for your social media needs, we'll help you set up an account where you can post engaging content on a regular basis. That content will draw in users who are interested in your products or services.
Our social media services include:
Post creation

Engagement tracking

Post scheduling

And more!
4. Social media advertising services
In addition to your regular social media efforts, we'll also help you develop a paid social media advertising campaign strategy. Social media advertising is similar to PPC, but on social media platforms instead of Google.
A strong social advertising campaign allows you to display paid ads in the social media feeds of your target audience. When you partner with WebFX, we'll help you design those ads and get them showing to the right users.
Our social advertising services include:
Ad design

Landing page design

Audience targeting

And more!
5. Web design and development
If there's a center to all your digital marketing, it's your website. That's where your SEO, PPC, and social media marketing all lead users. For that reason, having a superior web design in place is essential — and WebFX will help you make it that way.
We can design a website for your business from scratch, or we can help you reoptimize the site you already have. In either case, we'll improve your site's performance by boosting things like page speed and mobile-friendliness, creating a better user experience.
With a high-quality site, you'll retain more users and drive more purchases. Our web design services include:
Mobile-friendly optimization

Navigation setup

HTTPS setup

Visual branding efforts

And more!
6. Content marketing
If you want to earn high search engine rankings or draw people to your website, there needs to be something on your site to attract users –– namely, web content. Content marketing is the strategy that involves creating content to engage prospects on your website.
WebFX will help you craft content on your website to engage users. From blog posts to videos, we'll put in the time and effort to craft informative content that users will want to view. As people come to your site to see the content, many will keep coming back to get more information, which leads to obtaining qualified prospects that turn into customers.
Our content marketing services include:
Copywriting services

Video production

And more!
7. Email marketing
The final tech company digital marketing service we'll cover is also one of the most effective — email marketing. Email marketing is excellent for nurturing leads by sending marketing materials right to their inboxes.
WebFX can help you set up email forms across your website where users can sign up for you to email them newsletters or other materials. Then we'll help you craft emails and send them out to the people on your subscriber lists.
Our email services include:
Email segmentation

Email personalization

Email visual layout design

And more!
Hear What It's Like to Work With WebFX!

"I've trusted WebFX with our SEO and SEM management as I've moved through several companies, each time they've done an outstanding job. Highly recommended (just not to our competitors)."
Technology Services
Why partner with WebFX?
At this point, you may be wondering why you should partner with WebFX for your marketing. What makes us the experts in technology marketing services, and how can you benefit from partnering with us?
Here are three reasons you'll want to make us your tech marketing partner:
1. WebFX has decades of experience
At WebFX, we have a team of seasoned pros that know marketing. We've been driving marketing results since 1996, giving us over 25 years of marketing experience.
That makes us easily one of the biggest experts you'll find in marketing for technology. By partnering with us, you'll be gaining access to our team of experts that can help you make more actionable marketing decisions for your tech company!
In addition to being experienced, WebFX is a full-service digital marketing agency. That means we offer a wide range of digital marketing services for tech companies, including all those listed above and more.
Many other agencies only specialize in one or two strategies, but WebFX covers all of them. That means that if you need help with multiple strategies, you can keep everything centralized with us rather than outsourcing to multiple companies.
3. WebFX drives superior results
WebFX has a history of driving incredible results for the businesses that partner with us. In the past five years alone, we've generated over 7.8 million leads and $3 billion in revenue for our clients.
By partnering with us, you'll work with an experienced team of professionals that know what it takes to help your business drive the results it desires.
Meet WebFX:
Your world-class, tech-enabled marketing agency with over 1.6 million hours of combined expertise.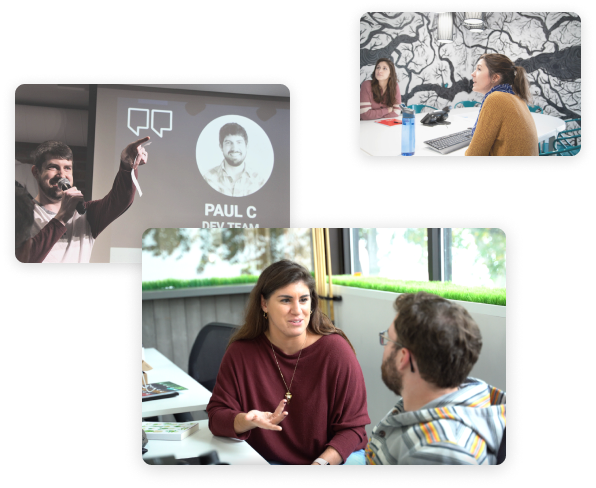 WebFX knows marketing for technology companies
Ready to get your digital marketing off the ground? WebFX would love to help you! With over 1020 client testimonials, we're the agency tech companies trust to drive top-tier results. We know marketing for technology, and we can't wait to show you firsthand.
When you partner with us for our digital marketing services, you'll gain access to all the services listed above and more. You'll also receive a dedicated account representative to serve as your primary point of contact with us as we optimize your marketing.
To get started with us, just call 888-601-5359 or contact us online today!
Earn a 20% greater ROI with WebFX