Did you know that the average traveler spends 13% of their time online conducting travel-related activities? With travel inspiration present everywhere, the customer journey is a road of multiple touchpoints.
Imagine a social media post inspiring a user to visit a destination. The user begins their initial research on their mobile phone.
Their purchase path for travel can take days and even months! The user even uses multiple devices to do further research and purchase tickets.
If your business is in the travel and tourism industry and you're looking for ways to encourage prospects to purchase from you, you're in the right place. This page will discuss travel marketing ideas.
You can also visit our library of free guides and download marketing strategy PDFs to help grow your business.
20+ ideas to help you
Market Your Business
for Free

Online

Strategies that don't cost anything (but time!) to help your business get the awareness & leads you need!

Get My Free Guide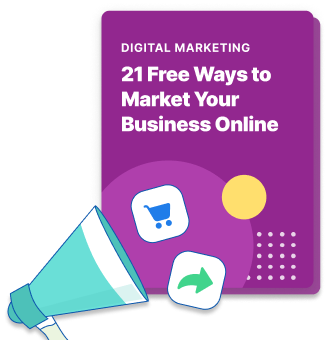 6 marketing ideas for travel and tourism
Here are some travel marketing campaigns you can implement:
Let's go through each one:
1. Have a well-designed website
Said to be the doorway to your brand, your website comes first when you want to implement new travel marketing ideas to increase awareness, drive leads, and boost your revenue.
Because 60% of queries for travel destination information come from mobile devices, your website must be mobile-friendly. This means your website should have a responsive website design and other features. The video below discusses the other mobile-friendly features that your website should have:
Need help with revamping your website to make it mobile-friendly? Let WebFX help. We offer web design services that capture your brand, improve your conversion rates, and maximize your revenue.
2. Create a robust content marketing strategy
An essential part of your travel marketing strategy is content marketing. By creating a solid content marketing strategy that uses your online and offline channels, you can deliver consistent marketing messages to your audience.
For example, let's say your travel agency offers vacation packages to Italy. One travel marketing idea you could implement is to communicate the different Italian dishes tourists should try.
Your website can run a blog article on this topic. Reinforce the message on your social media platforms by posting photos or even Instagram Reels of these foods.
Does your team need help with content marketing? WebFX will be glad to help. We offer content marketing services that increase brand awareness, and drive website traffic and conversion rates.
3. Optimize your website for search
One of the best ways to reach a prospect at the beginning of their journey is through search.
Make sure your website appears on search engine results pages (SERPs) when they search for travel-related keywords relevant to your offerings. You can achieve this through search engine optimization (SEO).
It takes time to reap the results of your SEO efforts. If you want prospects to find your latest product, say for example, your latest special offer on a tour package, you can run pay-per-click advertising (PPC) campaigns on search.
Make sure your travel marketing campaigns are aligned with the customer journey. Travelers usually begin their search on mobile and switch to a desktop when they're about to purchase.
If you want to implement travel marketing campaigns using SEO and PPC, but don't know how to start, WebFX can help. We offer both SEO and PPC services that turn traffic into revenue.
4. Harness the power of social media ads
Social media can spark the desire to travel. By having a content strategy that also uses social media, you can also make the most use of your social media platforms by running targeted ads that reach prospects.
You can run ads that:
Increase brand awareness
Drive users to your website
Use compelling copies and visuals on your ads. Have a clear call to action (CTA) on your ads to lead prospects to the action you want them to take.
Need help with your social media marketing efforts? WebFX can help. We offer social media marketing services that can grow your brand awareness and increase revenue from social media.
5. Collaborate with influencers
With 49% of people relying on recommendations from influencers when making a purchase, explore teaming up with travel influencers with a highly engaged audience. In fact, 51% of marketers believe influencer marketing helps them acquire better customers.
Social media users with a large and engaged following are influential figures on their respective platforms. You can also consider partnering with bloggers who write about travel.
6. Employ remarketing techniques
The customer journey of travelers can take months and has several touchpoints. They'll research and compare options, and read reviews. To make sure your prospects don't forget about you, use remarketing to lead them back to you.
Remarketing is a marketing strategy that reaches out to people who have previously engaged with your business online. A single remarketing campaign can lead up to a 161% increase in conversion rate.
For example, a user named Ben searched for travel packages to France. He found your brand organically on search, visited your webpage about your France travel packages, and left your website.
You can retarget Ben through display remarketing. By running ads on your France travel packages and displaying them on websites he visits, you are reminding Ben about your brand.
You can employ different remarketing types for your travel marketing campaigns.

Hear What It's Like to Work With WebFX!

"All of my interaction with our account manager has been so positive. I worried about the amount of money I was spending and she has made it worth my while. I understand there is a team behind her as well but I have been so impressed. Her responsiveness is outstanding."
Real Estate Rental
Implement these travel marketing ideas with WebFX
Did these marketing ideas for travel and tourism inspire you to get started? Consider partnering with WebFX. We are a full-service digital marketing agency with 25+ years of experience.
We have helped travel and tourism businesses increase brand awareness and revenue. We are excited to bring results for your business, too.
Contact us online or call 888-601-5359 to speak with a strategist about our travel marketing services.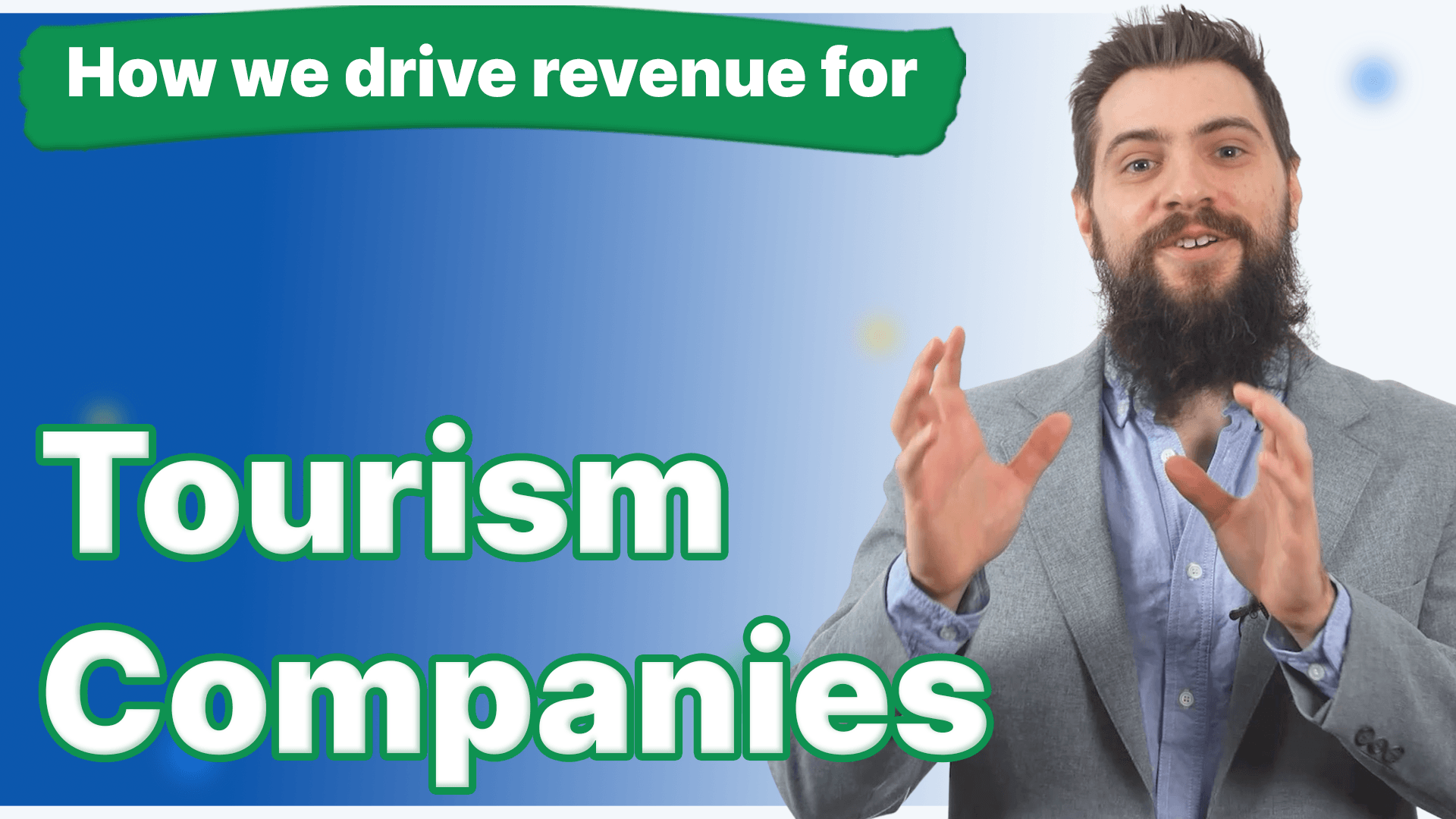 Earn a 20% greater ROI with WebFX