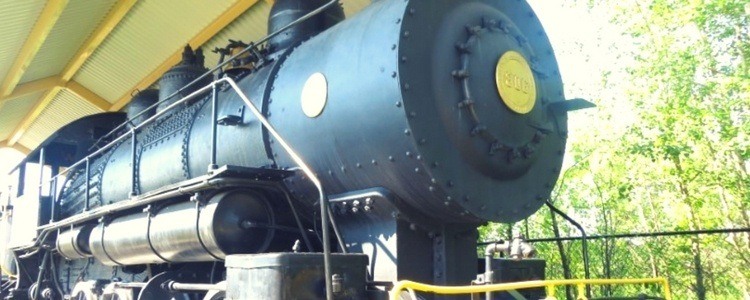 Internet Marketing Services for Baldwin, PA
As a part of the Pittsburgh Metro Area, Baldwin Is home to about 20,000 people. It's also home to nearly 60 small businesses – and if you're one of them, you likely know the unique challenges of reaching local customers.
In order to reach your goals, you need to get your small business in front of your potential customers.
And if your current marketing strategy isn't doing that as effectively as you'd like, it's time to make some changes. If you're looking for ways to enhance your marketing results and reach new customers, WebFX can help!
If you'd like to speak with a specialist, you can reach us at 888-601-5359.
What is Internet marketing?
Internet marketing is one of the most effective ways to help your small business grow and flourish. However, it's not one single strategy or advertising method – it simply refers to the many channels you can use to encourage growth by advertising your company and services online.
There are many ways to market a business online, but here are a few we've found to be particularly effective for local businesses:
SEO
Search engine optimization refers to the ways we can optimize your website in order to land you in the top page of Google search results. This is huge for your company.
Keywords are often times considered the building blocks of SEO and something you definitely can't ignore in your optimization efforts. Two of the most important kinds of keywords are long-tail keywords and location-based keywords.
For your Baldwin business, you want to show up to your interested customers located in Baldwin. This is where location-based keywords come in. It wouldn't be helpful to show up in search results for something as vague as "pizza shops," for example. You want to be easy to find to your customers, so using a location-based keyword such as "pizza shops in Baldwin, PA" would be a much better option.
Long tail keywords allow you to make a more custom keyword that caters to a specific targeted group. A long tail keyword for a pizza shop would be something like "white pizza sold in Baldwin, PA."
Both kinds of keywords are important in your SEO efforts to ensure that you are reaching all of your potential customers.
Check out our seo pricing and packages for your baldwin business
Some of our client Successes
PPC advertising
PPC stands for pay-per-click, which is an advertising model that can fit any budget. When you use PPC campaigns, you set bids for how much you'll pay the platform every time an ad for your company is clicked.
You can set up PPC ads with Google and other search engines based on the specific keywords users search, making it easy to reach users who are already in the market for your services. It's extremely easy to control how much you spend with this model, making it a popular choice among small businesses.
Check out our ppc pricing and packages for your baldwin business
Social media marketing
Social media marketing is perhaps one of the best Internet marketing strategies for small businesses.
Not only can social media help to drive traffic to your website but it can also boost your brand awareness. Just a single share on a social media outlet can spread like wildfire and spread your brand with it.
Social media also helps you to build a relationship with your potential customers. With the platforms also offering a system of comments and messages, it allows you to create a relationship with your potential customers.
Social media is made up of several different platforms that are used every day by billions of people. Some of these platforms include Facebook, Instagram, Twitter, LinkedIn, Google+ and Pinterest to name a few. Why wouldn't you want your company to be advertised to the billions of people utilizing them every day?
Check out our social media pricing and packages for your baldwin business
Internet marketing strategies for Baldwin businesses from WebFX
At WebFX, we have years of experience creating custom Internet marketing strategies for local businesses. In fact, we've used the same channels and strategies we use for our clients to grow from a small web design agency to a full-service digital marketing agency, helping businesses across the country reach new customers.
We can't wait to implement the perfect Internet marketing campaign for your Baldwin company. Contact us today for more information or a free quote!
Call 888.449.3239 or contact us online today to see how WebFX can improve your online performance.