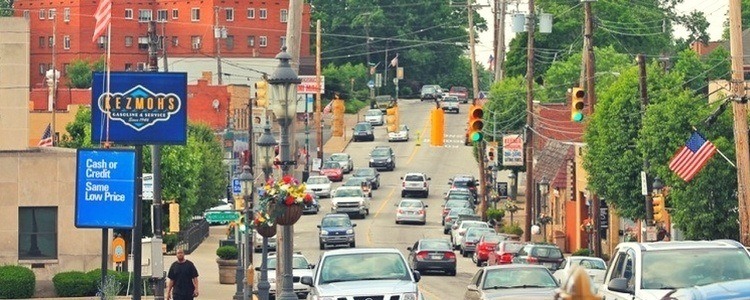 Internet Marketing for Brentwood, PA
Located approximately six miles from downtown Pittsburgh, Brentwood is a great place to start or grow a business.
By combining walkability and an established transit system with plenty of green space and parking, Brentwood has established itself as a leader in the back-to-the-city movement, attracting both residents and businesses to the area. Brentwood residents also enjoy easy access to city attractions, retail destinations, and restaurants.
Looking to attract new customers to your Brentwood business? Internet marketing can help you generate more leads and increase your revenue online. If you'd like to speak directly with a specialist about your Brentwood business, you can reach us at 888-601-5359.
What is Internet marketing?
No matter your industry, Internet marketing is a proven way to drive results online.
Some of the most common forms of Internet marketing include:
Used either on their own or in combination with one another, these strategies can skyrocket your business to new heights.
When you use Internet marketing, your customers will enjoy a more streamlined online experience, and ultimately, your business will attract more website visitors and convert more qualified leads.
How can Internet marketing help your business?
Internet marketing allows you to reach new customers without draining your budget. It allows them to easily find you in the results of search engines like Google when they're actively looking, instead of interrupting them in the form of traditional advertisements.
In addition, interacting with customers online helps you increase customer loyalty and gain valuable insights into consumer behavior. When you use strategies like SEO and content marketing, you can position your business as an online authority and leader in your industry.
Some of our client Successes
Who uses Internet marketing near Brentwood?
When the largest Cat dealer in the state wanted to improve their award-winning website and streamline their content management efforts, they turned to WebFX.
Cleveland Brothers provides quality solutions involving a full line of Caterpillar equipment, parts, and services to customers throughout Pennsylvania, Maryland, and West Virginia.
We worked with Cleveland Brothers to enhance their online marketing efforts and consolidate the operations of their four divisional websites into a cohesive brand experience. Our team of interactive experts redesigned the structure, interface, and core technologies previously used on Cleveland Brother's website.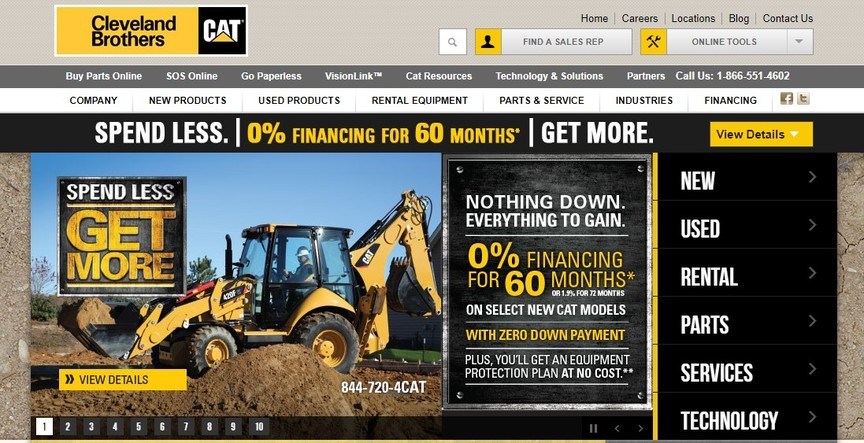 In addition to the main website launch, we delivered an organized corporate intranet that makes it easy for Cleveland Brothers employees to locate information.
From big initiatives to short notice items, WebFX has provided search engine optimization (SEO), design, and development services to help Cleveland Brothers reach more customers and maximize online conversions.
WebFX can help your Brentwood, PA business
At WebFX, our experienced team of Internet marketing professionals is ready to partner with your Brentwood business. We work with hundreds of companies across the state of Pennsylvania, and we understand what it takes to get you the results you deserve.
Ready to grow your business online? Contact us today to launch a custom Internet marketing plan for your Brentwood, PA business.
Call 888.449.3239 or contact us online today to see how WebFX can improve your online performance.