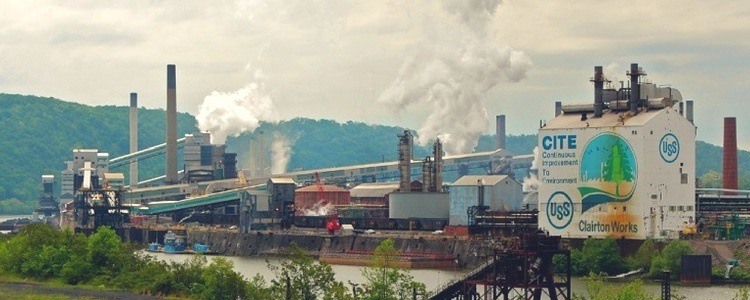 Internet Marketing Services for Jefferson Hills, PA
Jefferson Hills, Pennsylvania is one of the most beautiful and successful areas of the state.
With a top-notch public high school, an incredibly low rate of crime, and an engaged overall community, Jefferson Hills has distinguished itself as one of the best places to live in all of Pennsylvania — particularly near Pittsburgh.
But there's more to Jefferson Hills than the schools, parks, and community — there's also the economy.
That economy is run by dozens of local businesses that operate in and around Jefferson Hills, typically within a set area.
But when you run a business, you don't have to stay in a set area when it comes to your customers. You can reach out to them whether they're in Jefferson Hills, Pittsburgh, or even Los Angeles.
How?
The answer is Internet marketing. Keep reading to learn more, and give us a call at 888-601-5359.
How Internet marketing helps Jefferson Hills business
Internet marketing is a general term for any promotional activity you use for your business online.
Some of the most well-known strategies are search engine optimization (SEO), pay-per-click advertising (PPC), and web development, among others.
These strategies all involve different things, but they share a common goal — get more customers for your business.

If you're a B2B company that works with leads, you can get in touch with more customers than ever before to convert them into paying clients.
If you're a B2C business that sells products, you can start shipping nationwide with a high-function website.
Ultimately, the Internet marketing strategies you choose are up to you. But with the right ones, you can get more customers than you've ever had.
Some of our client Successes
Our client near Jefferson Hills, Pennsylvania: Legacy Remodeling
Legacy Remodeling is a home improvement service that operates in the Pittsburgh area. They came to us with the goal of getting more clients and contracts through the Internet.
We jumped on the opportunity and created a website for them that loads almost instantly, even on mobile devices like smartphones.
We also designed their site to make sure the text read smoothly and naturally drew visitors' eyes to important parts of the site — like where they can contact Legacy directly for more information.
They wanted potential customers to know just how much Legacy could do for their home, so their website has tons of photos of siding refurbishing, decks, doors, housing additions, and more.
And in case any potential customers weren't sure about Legacy, their website also has guides, blog posts, and customer testimonials that demonstrate Legacy's worth to customers.
We even split up Legacy's website into three key parts for contact information — customer service, consultation requests, and employment.
With this robust, fast-loading website in place, anyone can find what they want on Legacy's website. That could be a new homeowner looking to add a porch to her single-family house, or it could be Legacy's next remodeling expert.
Regardless, Legacy now enjoys more customer inquiries and quality job applications than they've had in recent years. Today, they serve more of the Pittsburgh area than they ever have before.
WebFX is an Internet marketing agency serving Jefferson Hills
At WebFX, we know what it takes to help a Jefferson Hills company more customers.
Whether you want more customers walking through your storefront or new lead inquiries on your website, WebFX is home to marketing experts who know how to make it happen.
We've worked wonders with clients before. Now, our team of talented Internet marketers will do the same for you.
Contact us today to create an Internet marketing strategy for your business!
Call 888-601-5359 or contact us online today to see how WebFX can improve your online performance.