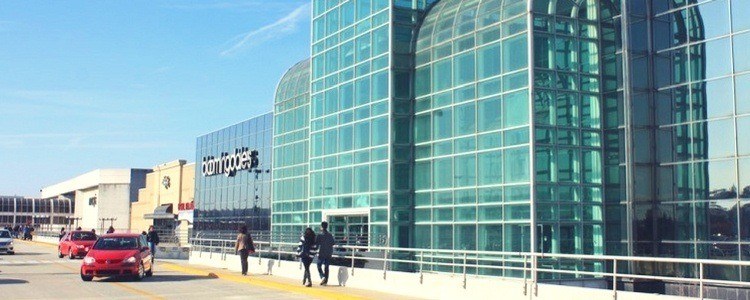 Internet Marketing Services for King of Prussia, PA
If you're a marketer or business owner in King of Prussia, you know the challenges of reaching new customers in a mid-size city – and so do we. WebFX is based in Harrisburg, so we're familiar with the strategies can help you reach your business goals.
No matter where you're located, Internet marketing is a fantastic way to grow your business—whether that means attracting customers to a storefront in King of Prussia or generating more phone leads from people in your area.
When you work with WebFX, we can help you grow your business in your small town, no matter your industry or business model. Keep reading to learn more, and give us a call at 888-601-5359.
Internet marketing services

When it comes to Internet marketing strategies, WebFX has you covered.
As a full-service agency, we have experts in everything from SEO and PPC to content marketing and link building, all which work together to help your business soar. We'll market your business to the customer base that needs your services and upgrade your website to help them find all the information they need to become loyal customers.
For more information about the specific strategies we offer, take a look at our service pages for:
When combined, these are all extremely effective ways of attracting qualified leads for your company.
Our King of Prussia, PA Client: Maxwell Systems
No matter what business you're in, WebFX can help you attract customers online.
One of our clients in King of Prussia, Maxwell Systems, has been providing software solutions for the construction industry for over 35 years. Their job is based on providing consulting and technical services for construction companies around the world that increase productivity, import data and more. Located in the heart of King of Prussia, Maxwell Systems was looking to increase customer interaction and conversions online.
WebFX helped them utilize conversion rate optimization (CRO) tactics to turn more of their visitors into customers, including calls-to-action, a sitemap, and a search bar – just to name a few.
Since their partnership with WebFX, they've seen a 171% increase in their conversion rates, and their business continues to grow after implementing our services.
Some of our client Successes
WebFX is here to help grow your King of Prussia business
If you are ready to watch your King of Prussia business take off, we are ready to help!
No matter how small or how large your business may be, WebFX is prepared to provide top-notch results. We're just under two hours away, and couldn't be happier to serve all of your Internet marketing needs!
Contact us today for more information about how WebFX can help your King of Prussia business grow and reach new customers!
Call 888-601-5359 or contact us online today to see how WebFX can improve your online performance.