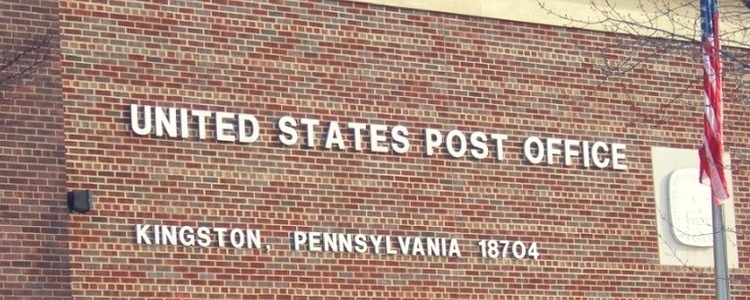 Kingston also played a pivotal role in American education, and it's said to be the site of the first public school in Pennsylvania.
Today, the top industries include educational services, manufacturing, retail trade, and healthcare.
Whether your Kingston business falls within one of these industries or one of the many others, you may be looking to expand beyond the city limits. Keep reading to find out how Internet marketing can help you achieve your business goals. And give us a call at 888-601-5359.
Want to market your Kingston business online?
Contact WebFX
What is Internet marketing?

Regardless of the size of your company, Internet marketing is a proven way to get results for your Kingston business.
Eight of the most common forms of Internet marketing include:
On their own, these strategies are powerful, and when combined, they can propel your business to new heights.
How can Internet marketing take your business to the next level?
For any business with sights set on growth, Internet marketing is a perfect solution. And it's especially valuable for small-to-medium sized companies looking to position themselves as market leaders.
Publishing quality content and engaging customers online can increase both sales and customer loyalty. Internet marketing also allows companies to expand their reach without draining their budgets or employees.
Partner with
Ecommerce

masters!

Campaigns managed by WebFX have earned over
TRANSACTIONS IN THE LAST 5 YEARS
Read the Case Studies
Who uses Internet marketing near Kingston?
Mericle Commercial Real Estate Services came to WebFX looking to reach companies in the I-81 corridor of northeast Pennsylvania—a very specific request. But we knew we could help!
First, we optimized Mericle's website and added content, images, maps, and links to their homepage to make it more engaging.
Since they work in commercial real estate, we also added a link to Google Maps with Mericle's social share buttons so visitors to their site could find them on Baltimore Drive.
With these updates, Mericle has witnessed an increase in both site visitors and online conversions. Mericle caters to a niche market, and we helped them expand using Internet marketing.
We'd love to do the same for your business!
WebFX can help your Kingston, PA business
At WebFX, our team of Internet marketing specialists is ready to drive results for your Kingston, PA business. Ready to grow your company online? Contact us today to create a customized Internet marketing plan tailored to your Kingston business!