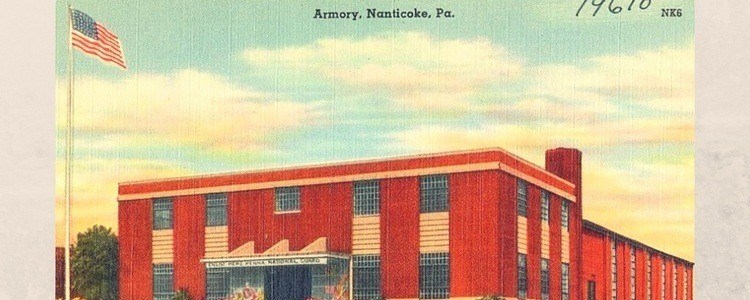 Internet Marketing Services for Nanticoke, PA
Local businesses looking for professional Internet marketing services have a lot of options. In fact, there are so many different digital marketing agencies of different shapes, sizes, and specialties that it can be truly overwhelming.
Unfortunately, there are agencies out there that you'll want nothing to do with as a small business owner. Effective online marketing for local businesses takes more time than many bigger agencies are willing to spend. You have to really understand a client's business, industry, and location inside and out in order to implement truly impactful marketing strategies.
At WebFX, as a fellow PA business, we know how to do exactly that. In this article, we'll give you a basic overview of Internet marketing, and show you specifically what we can do for your business. If you want to learn more, keep reading, and give us a call at 888-601-5359.
What is Internet marketing?
This is the number one question we hear from small business owners, and with good reason. Everyone knows they need Internet marketing, but many agencies are unclear about what, exactly, that means.
Plain and simple, Internet marketing is just an umbrella phrase that refers to the various methods of online marketing available to businesses today.
To further clarify, here's a list of the four most common areas of Internet marketing:
Web design and web development
This is where you should start. You can't market your business online if you don't have a website, after all!
Professional web design/development services come in many different forms, but all with the same goal: An aesthetic, intuitive, and fully-functional website.
In the past, businesses could get away with a single-page, static website. Unfortunately, that's no longer the case. User expectations have risen, and you now need a streamlined website with helpful functionality if you want to compete online.
Some of our client Successes
Search engine optimization (SEO)

SEO is the practice of designing and maintaining your website in a specific way so that it will appear higher up in search engine results.
It's the bread-and-butter of most Internet marketing strategies, because businesses who find themselves on the first page of Google's results will outperform their competition.
Pay-per-click advertising (PPC)
PPC is the go-to online advertising model for most businesses. If you've ever seen ads next to Google search results – or on Facebook – those are PPC ads.
PPC is pretty straightforward: You design an ad, it gets displayed on Google's network or social media platforms, and you only pay when users click on it. It doesn't matter how many people see the ad, because you're only charged based on how many users actually click through to your website.
With a little know-how, PPC campaigns can be fine-tuned to yield high quality traffic at a reasonable cost. In other words, smart PPC campaigns equal more revenue for your business.
Social media
Social media marketing can make or break local businesses. Smaller businesses can't simply "eat" PR hits at a loss like many larger corporations do, so it's extremely important to have complete control over your online reputation.
Even more so than control, your business needs to be visible on social media in order to thrive. Potential customers often turn first to the Internet for product/service research, company vetting, and customer service questions. If you're not available on Facebook, Twitter, Yelp, or other social media platforms, those potential customers will go straight to your competitors.
We know Nanticoke
Many agencies simply play the numbers game, pitching ineffectual all-in-one "marketing solutions" to any business that will listen.
That's not us. We know how hard you work as a local business owner, and we think you deserve equal effort from the digital marketing agency you decide to partner with.
WebFX is a true Pennsylvania company, located in Harrisburg. Much of our WebFX family is from PA, and some of us actually grew up in and around the Nanticoke, Wilkes-Barre, and greater Luzerne County area.
You might even be familiar with a few of our nearby clients: we work with Mericle Commercial Real Estate right in Wilkes-Barre, along with Century 21, Heartwood Furniture, and Susquehanna Bank to name a few more in the area.
Increase your revenue today
Here at WebFX, we understand how Internet marketing works for local PA business through and through. We've helped hundreds of businesses throughout the state (and beyond) climb higher and higher, reaching new levels of success.
We're a performance-driven agency, and our only goal is to help you increase your bottom line. If that sounds like something you're interested in, we'd love to help!
Contact us today for more information or a free quote.
Call 888-601-5359 or contact us online today to see how WebFX can improve your online performance.