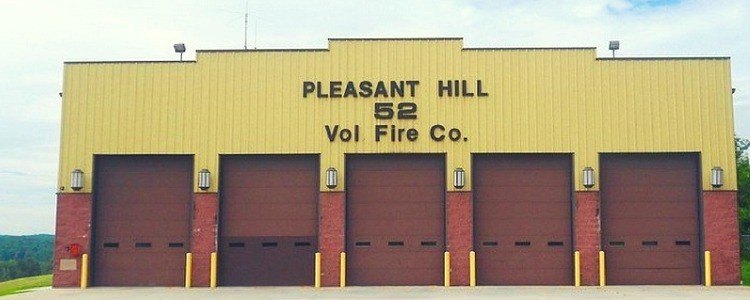 Internet Marketing Services for Pleasant Hills, PA
Looking for Internet marketing services in the Pittsburgh area can be tough. You have a lot of different options, but it's hard to know which is best for you as a local business.
We think the best fit agency is the one that really gets you and your business. Why would you partner with an agency that views you as nothing more than a source of income? They'll do the bare minimum necessary to keep getting those monthly checks from you.
You've worked hard to build up your company, and you deserve far better than that.
At WebFX, we're extremely familiar with the Pleasant Hills/greater Pittsburgh area. We know what it takes to launch a successful online marketing campaign, and we view our clients as partners. After all, we're a PA business too. We understand the position many local PA businesses are in, and we care about your success.
On this page, we'll explain exactly what Internet marketing involves for local businesses, and show you what we can do to help your business succeed. Keep reading if you want to learn more, and give us a call at 888-601-5359 to speak with a strategist.
What is Internet marketing?

Internet marketing is just a broad description for the more specific, individual areas of online marketing. Just like traditional advertising can refer to newspaper ads, TV commercials, radio ads, and so on, Internet marketing refers to social media, search engine marketing, paid online advertising, and more.
Typically, the four most common areas of Internet marketing that local businesses engage in are:
The very best Internet marketing strategies make use of all four channels, and more. They key to thriving online is to test extensively, and find out what works best for your specific business.
Some of our client Successes
What to look for in a digital marketing agency
Although some agencies might look impressive on paper, what matters most is finding the perfect fit for you and your business.
Many of the large firms that promise stellar results have such an extensive rolodex of clients that you'll be nothing more than a number to them. They won't take the time to learn about your business, your industry, and your community – the three things that matter most when drafting a marketing strategy.
You might be assigned a "point of contact," but it's often difficult to get in touch with them. A year down the road, your business could be out thousands of dollars, potentially with nothing to show for it.
At WebFX, we think the best agency is the one that's still human. We really care about each and every one of our clients, and that's reflected in the tailor-made web strategies we come up with.
We've been through the process of growing a local business in PA, and it's made our marketing that much more personalized and effective. We take the time to learn about you, your business, and your community exhaustively, and we don't make a move until we're sure we have a winning approach.
In a world of one-size-fits-all approaches to Internet marketing, let us show you why face-to-face interaction and customized solutions always come out on top.
Check out our clients in the Pleasant Hills area
Maybe you're already familiar with some of the clients we work with in the area! We currently do Internet marketing work for:
Legacy Remodeling, outside of Dormont
Mr. Maid, up north in Sheraden
BDO, right in Pittsburgh
Hundreds of other businesses throughout PA
Increase your revenue today
Our expert team of Internet marketers has done highly effective, award-winning work for businesses through PA. We'd love to partner with your business, and help you reach new levels of success.
If our personal, customized approach to Internet marketing appeals to you, we can't wait to talk!
Contact us today for more information for a free quote.
Call 888-601-5359 or contact us online today to see how WebFX can improve your online performance.