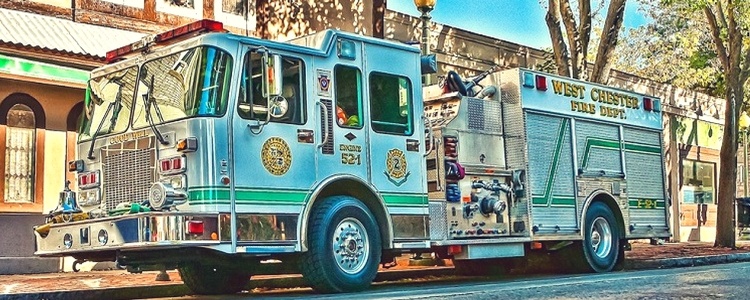 Internet Marketing Services for West Chester, PA
Just an hour and a half from WebFX, West Chester is one of the smaller boroughs located in Pennsylvania. Situated in close proximity to Valley Forge and Brandywine Battlefield, it's known for its quaint, small-town feel.
If you're a West Chester business owner or marketer, chances are good that many people in town already know your business – but your customer base doesn't need to be confined to city limits. It's important to continue your marketing campaigns to ensure that you are always getting new visitors to your site and allowing new customers to convert.
With Internet marketing, you can increase brand awareness and reach even more customers than ever before, which is extremely important for small-town businesses like yours.
Let us tell you how WebFX can help change your business reach for the better. Keep reading to learn more, and give us a call at 888-601-5359.
What services do we offer?

At WebFX, we offer many Internet marketing services that can help your West Chester company grow.
We're a full-service agency, meaning that we'll handle everything from SEO to PPC to web design. One of the most important qualities you can hold as a business is a fantastic online presence—and we can create that for you!
The following are just some of the Internet marketing services we offer, including links to pages that will explain the way these techniques are used and how much they will cost your business.
When used together, these strategies are everything you need for a strong online presence.
Some of our client Successes
What clients do we have in West Chester, PA?
Green Pest Solutions is a client of ours that is passionate about ridding your home of any unwanted pests. They not only serve the area of West Chester, but also branch out to New Jersey and Delaware.
After working with WebFX, they now rank in the top page of search results for pest control services in Philadelphia, PA, as well as many other local cities.
We also worked with them to add numerous calls-to-action to help them convert more of their site visitors into customers.
Can WebFX help your small business?
No matter what your industry or business model, WebFX is ready to help you make the most of your web presence.
West Chester is the perfect example of a small town whose business owners have lots of room for success with Internet marketing.
If you're ready to take your West Chester business to the next level, contact us today to discuss how we'll create a custom Internet marketing strategy to meet your needs.
Call 888-601-5359 or contact us online today to see how WebFX can improve your online performance.