From search engine optimization (SEO) to email marketing, you have numerous options for getting your business in front of your target audience.
As a result, Internet marketing can appear to be overwhelming, especially at first. You may not know where to start or which methods will work best for your business.
So how can you determine where to start? What should you focus on while creating an Internet marketing plan? These are questions you may ask yourself as you begin building your marketing plan — and questions we'll cover on this page.
Call us today at 888-601-5359 to speak with a strategist about your company's digital marketing goals, or keeping reading to learn four of the best Internet marketing tips we know, that can help you get the results you want online.
Establish your target audience
Before you start utilizing any of the methods available to your business, you need to establish your target audience. Your target audience is a specific group of people that you want to reach, because they're the most likely to become paying customers.
Your target audience will affect how you run your campaigns and where you run them. You need to keep them in mind as you create advertisements and structure your campaign.
If you already know you target audience, you're off to a solid start with your marketing campaigns. But if you don't — or even if you're not 100% sure — you'll need to take some time to do some research.
So how can you identify your target audience?
Some basic characteristics might be obvious based on your products or services. Who can benefit from them? Who is most likely to buy them? The answers to these questions can give you a general starting point.
Consider factors like age, gender, and location to start, then more in-depth qualifiers like education, job, interests, and purchasing behaviors. This information will all help you narrow in on your target audience.
Then, you can use this information to create marketing personas. Creating personas will give you a concrete idea of who you're trying to reach with each strategy and campaign, and put a face to your target audience.
Build a strong website
Your website is the base of your Internet marketing presence, because many of your campaigns and channels will be designed to drive traffic to it. This means that those campaigns can only be effective if your site is designed to help you meet your marketing goals, so you need to have a site that's appealing, functional, and created with conversions in mind.
There are many aspects of your website that need to be in top shape in order to bring success to your campaign.
1. Design
Web design plays a key role in visitors' opinion of your brand. When users arrive on your website, the first thing they will see is your design. If your website is old or unattractive, they will likely return to the search results.
Users want a site that is modern and attractive. An old design can indicate that your brand and information are dated and unhelpful, which will lead many users to leave your site and head for a competitor's.
Your design should be simple and clean, so you don't distract from your content or overwhelm users. You should also make sure that your site reflects your company's existing branding. You want visitors to immediately associate the site with your business and incorporating your established color scheme will help you accomplish that goal.
Your design has a huge impact on how potential customers view your business. By opting for a clean and modern design, you'll be able keep people on your site longer and increase the chances that they'll eventually convert.

2. Navigation
Along with a great appearance, your site needs to be easy to navigate. If users struggle to find the information they want, they'll leave — without becoming customers.
Make sure that your navigation is organized in a logical, user-friendly way. Categorizing your information in a way that's intuitive will help people navigate your site and get closer to making a purchase.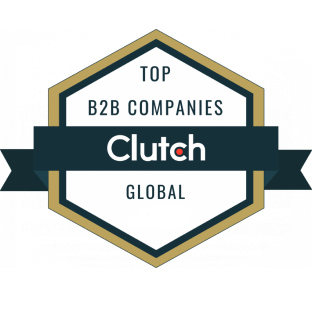 Independent research from Clutch has named WebFX the
top SEO company

in the United States.

Over 150 WebFX clients have been interviewed by Clutch to discuss their experience partnering with us.

Check out more Clutch reviews
You can improve your site's user experience by creating a simple navigation. If you have lots of pages, you can use a drop-down menu with more categories. This makes it easy for users to find specific pages within one or two clicks, which can encourage them to stay on your site and browse.
3. Speed
Users don't want to wait around for a page to load. If your sites takes more than a few seconds to load, many users will return to the search results and visit another site instead. This could cause you to miss out on potential leads for your business.
Pages that load quickly, on the other hand, will keep people on your site and engaged with your page. If you're not sure how fast (or slow) your site is, you can use free tools like Google's PageSpeed Insights to check.
A few quick adjustments could be all you need to boost your site's performance and generate more sales for your business.
4. Create a blog
Content plays a major role in your website's rankings in search engine results. Your content can include a variety of things like articles, videos, and infographics — but if you're just getting started, one of the easiest ways to use content to your advantage is to launch a blog.
You can use your blog to publish information on virtually anything your target audience would want to read about, as long as your posts are informative and helpful. Each post should focus on providing the user with value.
If you own a plumbing business, for example, you could use your blog to publish helpful tips for preventing pipes from freezing, tutorials on what to do if a pipe bursts, or guides to making simple repairs. Then, when users search for that information on search engines like Google, they may come across your post.
These types of posts can serve many purposes, though the most straightforward is that they attract traffic to your site. Many of these visitors will be looking for plumbing-related information because they're having an issue in their home, so they could be part of your target audience.
Even if they don't choose to contact you right away (or if they're outside your area of service), they will remember your business in the future. Then, when they are ready to hire a plumber, they'll remember your brand.
5. Write strong calls to action
Have you ever created a page that ranked well and attracted decent amounts of traffic, but didn't result in any leads for your business?
This is a common issue for many companies. They attract traffic, but that traffic doesn't seem to progress to other pages or translate to calls or lead forms.
This is often simply because those companies neglect to include a call to action, or CTA, on the page. A strong CTA tells users what to do or where to go next, and gives them direct information on how they can benefit by taking a next step.

You should have a CTA on every page and each piece of content that guides users to another page, encourages them to download a resource or sign up for a list, or tells them how to get in touch. You can test different CTAs on your pages to see which generate the best results, and use that information to continuously improve your conversion rates.
When visitors know exactly what the next step is, they'll be much more likely to take it. This means that simply adding some direction to your site could go a long way in making it a more valuable tool for your business.
WebFX knows Internet marketing
If you're looking for a great Internet marketing company, look no further than WebFX. We're a full-service digital marketing agency and we specialize in creating custom, results-driven strategies for our clients.
Our award-winning team will use their knowledge and expertise to develop an approach that's tailored to your marketing needs and goals.
Want to know what it's like to work with a top Internet marketing company like WebFX? Check out our client testimonials! We have over 550 from a variety of industries.
Learn more!
If you're ready to learn more about how you can start getting the results you want with an Internet marketing plan, contact us online or call us today at 888-601-5359 to speak with a strategist.
We look forward to hearing from you!