Are they spending too much? Is there room to spend a little more? What are their competitors doing, and should they start doing the same thing?
More importantly, they look at different trends from the past year and what's coming up for the next year. Those trends are critical to marketing success because they keep businesses fighting against (or ahead of) their competition.
These are the upcoming trends that you should keep in mind. With these in mind, you can make sure your business is competing as best it can. Just keep reading if you want to learn more, and give us a call at 888-601-5359.
Don't forget, WebFX is your premier Harrisburg digital marketing partner for all things marketing!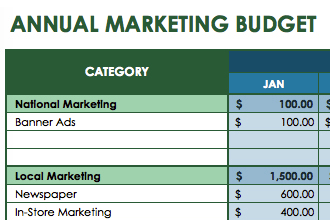 Want to get the most out of your online marketing spend?
Contact WebFX
1. Digital will surpass traditional
According to research from MDGA Advertising, digital advertising totaled $49 billion in 2014 while TV ad spend totaled $66 billion. But in 2016, TV advertising remained flat while digital ad spend increased to $69 billion. The gap between the two will grow even larger by 2019.
With that in mind, if you're planning to increase your ad budget, expect to spend most of it on digital channels.
Also, a lot of that money will probably go to mobile. Mobile ads already account for the majority of all digital advertising. It's also the fastest-growing marketing channel, so more and more companies will focus on it as the year progresses.
To keep up with your competition, you should too.
2. Content is (still) king

In order to grow online your business needs to produce and promote content. Most businesses know that by now, and it shows.
In most Internet marketing studies, the vast majority of businesses already have a content marketing strategy in place, regardless of whether that strategy is documented. The only change in this strategy is that content marketers will use content marketing even more in coming years.
In a study of B2B marketers, 76% of respondents said they plan to invest more in content marketing, regardless of how much they're already spending.
Time To Level Up Your Sales
Our long list of services help you make waves in your industry and increase metrics that matter most - like sales.

This means consumers and businesses are going to see more white papers, videos, infographics, and other premium content, all of which will garner more attention for the businesses creating it. If you plan to get some of this attention, you'll need to do the same just to keep up.
3. Provide an excellent customer experience
Over the past several years, a lot of different marketing strategies have been rolled into one large, encompassing title — user experience (UX).
UX is all about how a person interacts with your website, shops your brand, and becomes a customer. It concerns everything from the overall layout of your site to the exact wording you use in your headings.
As far as UX is concerned, every tiny detail about your website, your business, and what you do somehow impacts a visitor's experience and whether or not they'll become a customer.
Conversion optimization, copywriting, and content marketing are all part of UX since they all directly impact a person's experience with your brand.
The idea behind UX is that the more engaging, interesting, and helpful you make your site, the more customers you'll get online. That's helpful no matter what you're doing, whether you sell running shoes on an ecommerce site or custom-spec coal mining equipment.
So how do you provide a good customer experience? There are a few basic ideas you can use to help:
Make your site mobile-responsive
Use a consistent color scheme
Include modern web design trends
Make it easy to find information on your site
Use calls to action on each page
List your contact information on each page
These are just a handful of general ways you can improve the UX of your website. How you do all of that is up to you — but just remember that your competition is doing it too!
In fact, they may already be a step ahead.
WebFX specializes in marketing budgets and innovation
At WebFX, our team of experienced Internet marketers constantly keeps an eye on marketing trends from year to year. We constantly read about the industry and try new ideas to stay on top of the industry, and we pass that expertise on to our clients (and you) so you can grow your business! With our talented team of experts, we'll do everything we can to get you the results you want to see.
Contact us today to create an Internet marketing plan for your company!