A well-rounded Internet marketing campaign is crucial to allowing your Pittsburgh business to thrive and grow, and SEO is one of the most important building blocks.
It allows your target audience to find you easily online with the use of valuable keywords and beneficial content.
On this page, we'll talk about how SEO works and what it can do for your Pittsburgh business. If you'd like to speak with one of our SEO experts directly, you can reach us at 855-601-5359.
WebFX can create a custom SEO plan for your Pittsburgh business.
contact us
SEO services are not all created equal
SEO is not a new concept to most people who own a business or operate a website. You've heard about it, and you've probably been contacted by numerous companies in Pittsburgh or from around the world clamoring to get your business.
It's possible you even signed on with an SEO company previously and received less than impressive results. If that's the case, it's not that SEO isn't right for your industry or that the SEO itself failed you - rather the company that failed you. Odds are, you signed on with a company that either didn't do much with your website, or provided a strategy that lacked the elements that are necessary to create a successful SEO campaign. Either way, you've probably been left with a bad taste in your mouth. Well, trust us, SEO really works and it can work for you too!
Our services are never cookie cutter or copied from the standard "lists" you find online. Let's be honest: your company isn't like anyone else's so why should your services be?
When you decide to work with WebFX for SEO, you'll get a partner dedicated to the success of your business. You will be assigned a dedicated Internet marketer who will be your primary point of contact at WebFX. They will provide you with regular status updates and monthly reports on the results of the SEO campaign.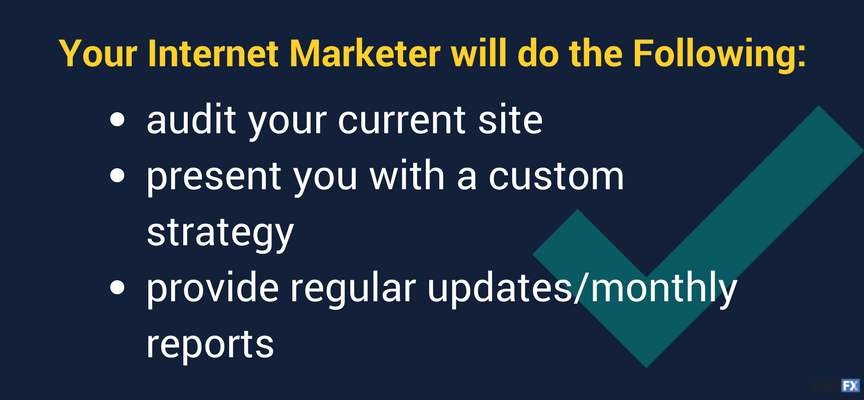 Your Internet marketer will start the SEO process by auditing your current site, and will then present you with a truly custom strategy of action items to be implemented across your website. These action items will all be designed to increase not only your website traffic, but also your visibility in search engines, conversions, and new leads.
Will SEO really help my Pittsburgh business?
Yes! It doesn't matter if your business is located in Pittsburg or Pittston. If you're a business operating in the 21st century, you can and will benefit from SEO.
Whether you're B2B or B2C, your consumers are shopping and researching online. Having a website is a great start, but if it's not optimized for searches, you're missing out on tons of traffic and potential leads. Who's getting them? Your competition.
I have a brick and mortar-based business in Pittsburgh—I don't need SEO
Just because your target market is more geographical and your goal is foot traffic, not ecommerce sales or lead generation, doesn't mean SEO is any less valuable. Your website needs an SEO strategy just like any other.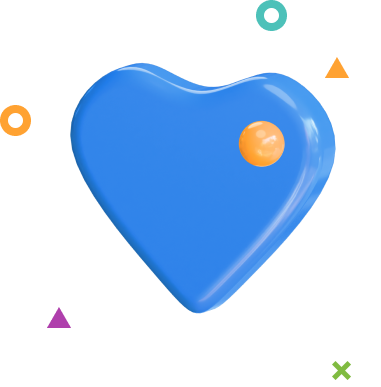 We Form
Longterm Partnerships
Over 90% of WebFX clients continue partnering with us into year 2 of their campaign.
Speak with Us Today!
Locals and tourists in Pittsburgh are searching online for businesses like yours, and SEO can make sure you're there when they search. Try searching for a general term related to your industry like, "furniture store in Pittsburgh" or "jewelry store in Pittsburgh" and see who comes up on the first page. Those are the businesses that are taking your customers!
What makes WebFX different from other SEO companies in Pittsburgh?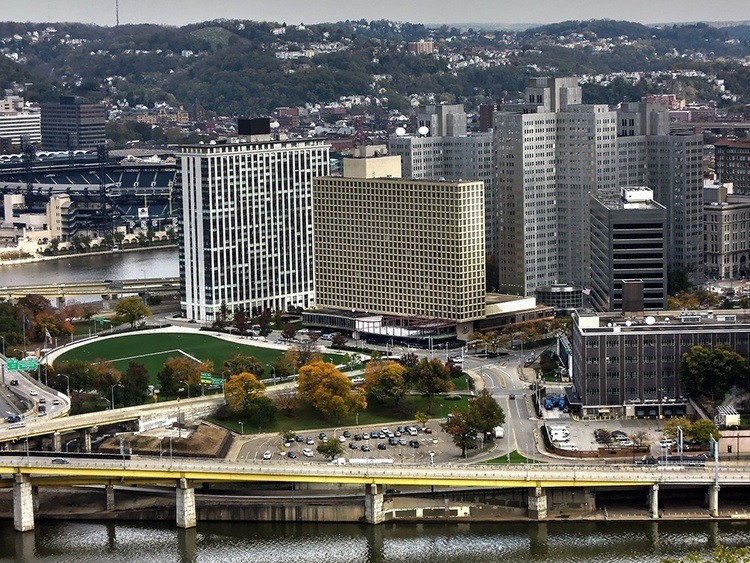 For starters, WebFX is more than just an SEO company. We are a full-service Internet marketing company. What does that mean to you? It means you only need to work with one company to accomplish all of your Internet marketing goals. You'll save time, and enjoy having one main point of contact who will help you strategize and manage all of your digital marketing projects.
We have separate teams dedicated to Internet marketing, social media, design and development, copywriting, and link building. This means you can always trust your projects are in the hands of experienced professionals who have the abilities to both master their skills and remain current with emerging trends.
Additionally, WebFX is a transparent Internet marketing company. We have all of our pricing and services clearly listed online, something you've probably already noticed most SEO companies in Pittsburgh aren't doing. Looking for a unique service or functionality that isn't listed online? Not to worry: we can help. We love custom projects! While we have multiple plans, our services are specifically tailored to help you achieve your marketing goals, whatever they may be.
At WebFX, we utilize a project management system to organize and strategize each project. You and any other key members of your organization will be provided with logins, so you can easily check the status of any project at any time, and easily communicate with your dedicated Internet marketer about any changes you would like made or questions you may have.
Let WebFX help you get more from the web
We understand there are a lot of options when it comes to digital marketing and SEO packages, and it can be a bit overwhelming to figure out which is right for you.
That's where our web strategists come in. We have a team dedicated to helping you with this task, and they are just a phone call away. Our web strategists are professional digital marketing consultants that will be happy to help you figure out which digital strategy might be best for you and your business.
We've been helping businesses like yours get great results from the web for many years. Call us or email one of our professional strategists today to find out how WebFX can help you get more from the web with a SEO strategy that's perfect for your Pittsburgh business.