What is "Good SEO Content"?
In most contexts, the definition of "good" is very subjective. The books, movies, or food that one person considers "good" might be seen as terrible to another, it's impossible to determine who is right. Thankfully, search engines don't exhibit human characteristics, so when SEOs throw around the term "good SEO content," it's a little more cut-and-dry.
If you've heard that your site needs good SEO content, but aren't sure what that means, you're not alone in that confusion. That's why you can contact us online or call 888-601-5359 today to speak with one of our experts! You can also continue reading below to discover what you should consider when creating the copy and other content for your site:
Quality and readability
We realize that replacing "good" with "quality" might not be immediately helpful. After all, isn't "quality" subjective, too? Yes—but it's still important.
Once upon a time, SEO writers resorted to stuffing keywords into copy in the hopes of ranking well for those keywords—and it worked. The result was thousands of pages that ranked extremely well, but were impossible to read for human visitors. They were basically just long lists of repeated keywords, with a few filler words thrown in.
How times have changed!
Now, quality is a huge factor for SEO. Google's crawlers don't just look for keywords and key phrases; they look for signals from human users that a page is worth their time. So if you say that a web page is about the best tacos in Santa Fe, your web page better be about just that!
Besides, if you write content that's interesting to read, your visitors will be more likely to have a positive experience on your site. They could share it with friends on Facebook, Twitter, and other social platforms, and they might even decide to make a purchase on your site!
Keyword optimization
Even though keyword stuffing is no longer a valid tactic and should be avoided at all costs, correctly optimizing for keywords is still important for SEO. The trick is to use them naturally, and only if you can fit them into a sentence without it feeling forced.
Here are some best practices to keep in mind:
Use long-tail keywords
Long-tail keywords are specific and should attract traffic that is highly likely to convert. For example, the keyword "restaurants in Pennsylvania" might get a lot of searches per month, but would be very difficult to rank for. Optimizing for a keyword like "Italian restaurants in Harrisburg" would attract searchers who are actually looking for restaurants like yours (instead of, say, a Mexican restaurant in Philadelphia), and are likely to become customers.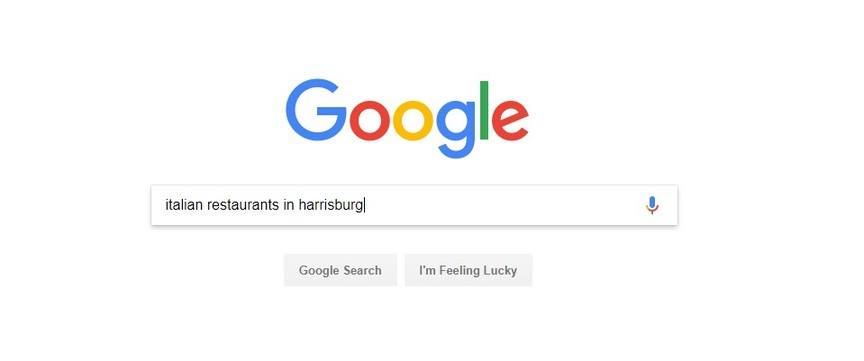 Use keywords in page headers
If you're unfamiliar with HTML, header tags like <h1> help readers see what your page is about, and also help search engines determine the importance of certain words and phrases. For example, on this page, "What is "Good SEO Content"?" is an H1, "Quality and readability" is an H2, and "Use long-tail keywords" is an H4.
By including a keyword or two in your page headers, search engines will be able to identify what your page is about. As an added bonus, it makes it a lot easier for site visitors to skim your content and find what they're looking for.
Some of our client Successes
Use keywords in image alt tags
Although most site visitors won't see your image alt tags, they're extremely important for SEO. Search engines can't process visual content like human eyes, and they rely on these descriptions to determine what is being shown.
If you haven't already included alt tags for your images, now's the time to start. In addition to being useful for SEO, it also ensures that your site is Section 508 compliant.
Relevance of inbound and outbound links
Links are extremely important for SEO, because if other sites think your content is worth linking to (inbound links), search engines see it as a vote of quality. At the same time, linking to other sites (outbound links), helps your readers find additional resources on your topic.
As far as inbound links are concerned, your main concern should be creating content that is worth linking to, and getting the word out via social media and promotion. Don't try to spam forums or comments sections with links to your site, and never buy links from other site owners.
In the case of outbound links, always be sure that the sites and pages you link to are relevant and useful. If search engines notice that you are linking to spammy, low quality sites, they'll start to recognize your site as falling into the same category.
Different content formats
While copy is the easiest to optimize for search engines, it's a good idea to branch out and try other formats if you have the resources. Images, videos, and infographics are all extremely popular with visitors, and can be a great source of inbound links.
As you create and publish content in different formats, remember to optimize the elements you can. Include relevant alt tags and page headers, write useful descriptions, and link to other similar content on your site.
Want to improve the quality of your site's content?
Improving your existing content and creating new, high quality content can be a daunting task, but the potential impact on your site's SEO is well worth it. If you want to boost your rankings and start generating inbound links, it's the best way to do so.
However, we understand that not every business has the resources to hire an entire content creation team. If you're interested in having quality content, but don't have the time to create it yourself, don't hesitate to contact us! Our talented team is more than happy to create and optimize copy, infographics, and many other types of content that will help your site see the results you want.
Ready to start your local SEO campaigns? Call 888.449.3239 or contact us online today to learn more about how WebFX helps Central Pennsylvania companies with their SEO challenges.