5 Lead Generation Strategies for Ecommerce Businesses in 2023
What are your goals for your ecommerce business as you enter 2023?
If one of your goals is to earn more valuable leads, you'll want to invest in lead generation strategies to help grow your business.
On this page, we'll discuss five lead generation strategies you can use for your ecommerce business in 2023.
If you need help setting up a digital lead generation plan for your business, request a free quote online or call us today at 888-601-5359 to speak with a strategist. WebFX provides digital marketing campaigns to clients around the world.
Let's get started!
Our digital marketing campaigns impact the metrics that improve your bottom line.
See More Results

WebFX has driven the following results for clients:

$3 billion
In client revenue

7.8 million
Leads for our clients

5.2 million
Client phone calls
1. Improve your search engine optimization (SEO) rankings
Search engine optimization (SEO) is the process of boosting your website's rankings in online search results. It's one of the most valuable methods for helping you drive interested leads to your website. If you want to earn more leads for your business, you must optimize your SEO strategy.
Improving rankings with SEO is important because 75 percent of people don't click past the first page of results. If you don't rank on that first page, it's unlikely that anyone will visit your website. You want to rank on the first page of results to attract valuable leads to your site.
To start optimizing for SEO, begin with your keyword selection. Your keywords trigger your website to appear in the search results. If you want to reach more relevant leads, you must target relevant, high-value keywords.
You can find the right keywords by conducting keyword research. Keyword research will help you find keywords that are relevant to your business. As you conduct keyword research, you'll want to focus on long-tail keywords.
Long-tail keywords are keywords that contain three or more words. These keywords are specific, so they help attract leads that are looking for your products or services.
In addition, there are other best practices to help you optimize your website to reach more leads. You can improve your page speed, create quality content, and clean up your site's code.
Optimizing for local SEO
In addition to optimizing to improve your site ranking, you'll also want to optimize your local SEO efforts.
When users conduct searches for local businesses, Google generates a box with three relevant business listings. This is known as the local SEO 3-Pack.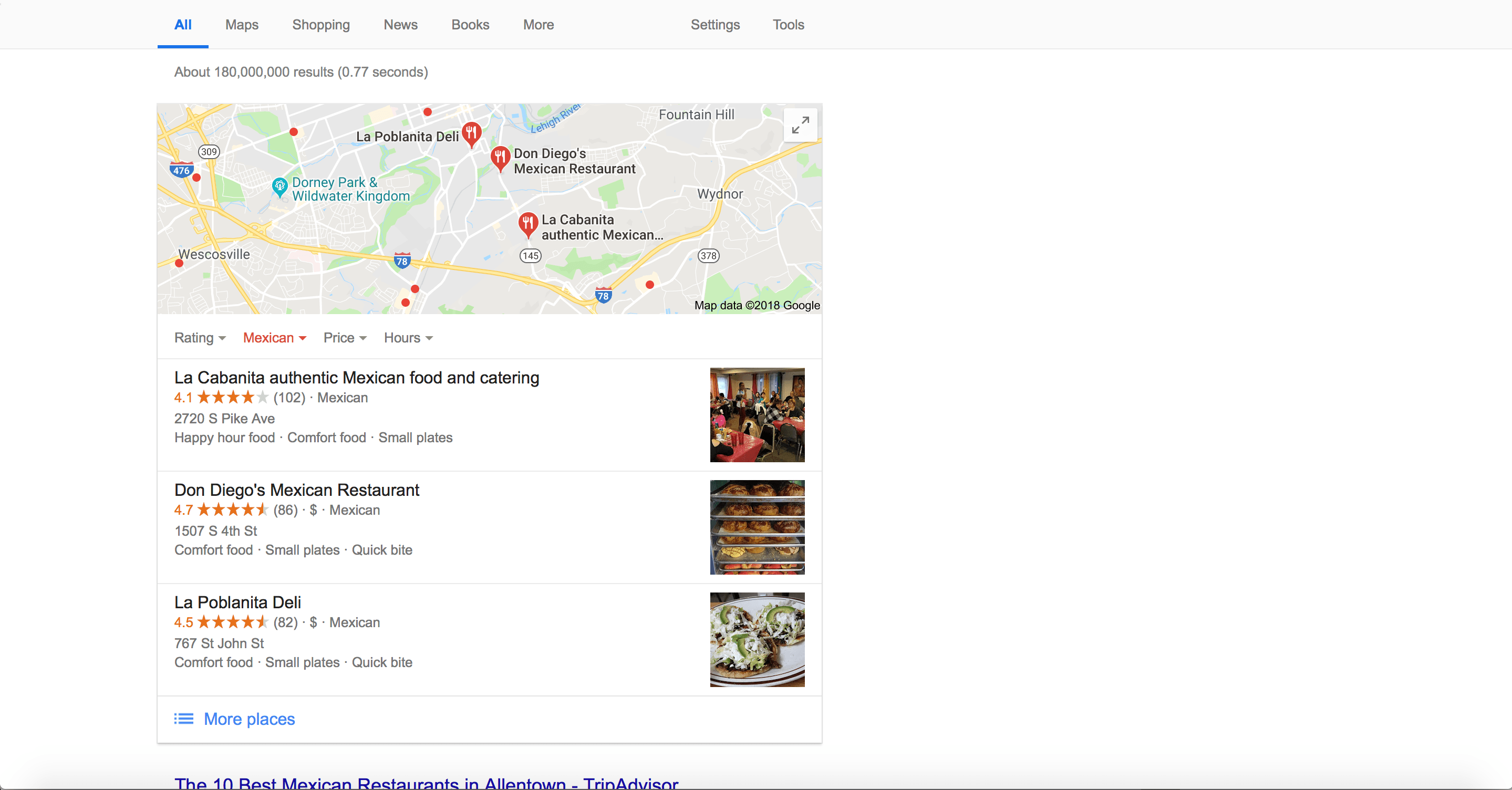 The local SEO 3-pack is extremely valuable for driving local leads. If you want your ecommerce business to appear in the local SEO 3-Pack, you can start by claiming your Google Business Profile listing.
Once you claim your listing, fill out the entirety of your profile. Provide your business contact information, hours of operation, and description of your business. When you create a profile that is filled out, it helps your audience get the information they need, which drives them to visit your business.
Optimizing for local SEO will help you drive more local traffic to your business.
2. Create an email referral program
Email marketing is a great method for nurturing leads, but it can also help you obtain new leads. With an email referral program, your ecommerce business can obtain valuable leads that are interested in your products or services.
To create an email marketing referral program, you encourage current subscribers to tell their friends about your business. The best way to encourage them by creating a valuable, enticing offer. If they are incentivized to refer their friends, they are more likely to participate.
You can offer special incentives for the referees too. It will help sweeten the deal and make them more likely to act on the referral.
For example, you may offer your subscribers $5 off for every person they refer (that makes a purchase). Once the friend completes a purchase, you send them a $5 coupon. In addition, you may offer the friend 20 percent off their purchase to entice them to buy your products.
This way, both parties benefit from the referral. The subscriber benefits from referring people, and the referees are more likely to become customers. You can make it easy for your audience to complete this process just by asking for their friends' emails.
If you already have a strong email marketing strategy in place, an email referral program can help you expand your subscriber list and earn new leads.
3. Beef up your social media presence
Social media is a great tool to help you reach new leads. If you haven't put much time into your social media presence, you'll want to beef it up for 2023. It's an indispensable tool that can help you earn more valuable leads for your business.
If you aren't posting frequently, it's time to start boosting your efforts. Your audience is following dozens of other businesses, so it's important that you post frequently to keep your business at the forefront of their minds.
You can post a variety of content, depending on the platforms you use. Many social platforms allow you to post statuses, videos, photos, polls, and more. You'll want to create a variety of content to keep your audience interested and engaged.
Posting content frequently will get your audience to engage with your business. They can like, comment, and share your content. It will help your content appear in front of more new leads who will check out your pages and follow them if interested.
In addition, you can earn new leads using social media ads. These ads are tagged with the word "sponsored" or "promoted," and they are seamlessly integrated into users' feeds.

Social media ads help you target people on these platforms that are interested in your business. They see your ad and check out your social media page. It's a great way to help you attract leads that are looking for your products or services.
4. Make your web design user-friendly
Half of the battle is getting leads to visit your site. The other half of the battle is getting them to remain on the site. If your website doesn't feature a user-friendly design, you'll want to optimize it for 2023.
The UX is a crucial piece to the puzzle. If your audience isn't having a good experience on your site, they won't remain on it. They'll choose a competitor's site that is more engaging and interesting.
To prevent this from happening, you must invest in the UX of your website. There are many elements you can incorporate or optimize to provide a better UX:
Integrate responsive design: Whether your audience uses mobile devices, tablets, or desktop computers, they deserve to have the same positive experience as everyone else. Responsive design ensures that your website adapts to whatever devices a user is using. This means that no matter if someone uses a tablet or desktop to access your site, they will have a positive experience that is adapted to their device.
Create easy-to-use navigation: Your navigation plays a fundamental role in determining how easily your audience can find information. If your navigation is disorganized, confusing, or complex, your audience will have a hard time finding information. To prevent these leads from leaving your site, keep your navigation organized and easy-to-use.
Improve page speed: Users hate to wait for slow loading pages. If your pages take too long to load, you will miss out on leads for your business. Practices like cleaning up code and reducing image file sizes will help improve your page's load time.
Your website is the first impression your audience gets of your business. You want to make a positive impact on them, so it's crucial that you optimize your website to provide your audience with the best experience.
5. Create relevant content
Content marketing is one of the most powerful ways for your business to obtain leads. People are constantly conducting searches to look for information. If you provide that information on your website, you drive those leads to your page.
When you create content, you have numerous options. You can write blog posts, create videos, design infographics, or write ebooks. Creating a variety of content formats will help keep your content interesting and engaging for your audience.

The main focus on content is to provide your audience with valuable information they need. Choose keywords and focus on creating content surrounding those keywords. As you create content, think about the user intent and what a searcher hopes to find within your content.
Matching user search intent is crucial for driving the right leads. Let's say you own a bakery and you create a blog post about how to make bread by hand. Someone who searches "how to make bread from scratch" expects to find directions on how they can create the bread themselves.
If you were targeting that keyword but your blog post focused on making pre-packaged bread dough, your content wouldn't be relevant to the user's search intent. You must think about the user search intent as you compose your content to ensure that you're driving the right leads to your page.
Partner with a team of ecommerce masters!
WebFX campaigns have delivered more than 12,936,451 ecommerce transactions in the last 5 years
Read the Case Studies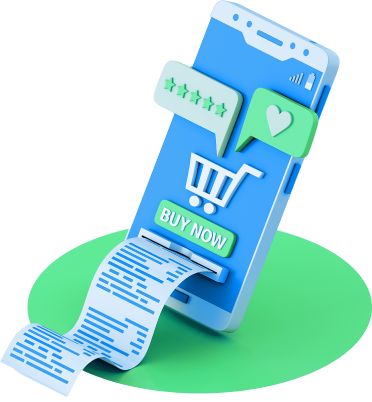 WebFX will help you generate leads for your ecommerce business
It's time to focus on generating valuable leads for your business. With these lead generation strategies, you will reach more leads and earn more conversions for your business. At WebFX, our team of experts can help you drive valuable results for your business.
We're a full-service digital marketing company that specializes in lead generation strategies. Our team of over 500 lead generation consultants will bring their knowledge and expertise to your campaign. We'll help you develop a lead generation strategy that works for your business.
If you're looking for a business that has experience, look no further than WebFX. In the past five years, we've handled 12.9 million ecommerce transactions. You can count on us to help you develop a lead generation plan that helps your business grow.
Don't believe us? Just ask our clients! Check out our 1000+ client testimonials that attest to the great work we do!
Get started today
If you're ready to start generating more valuable leads for your ecommerce business, contact us online or call us today at 888-601-5359 to speak with a strategist.
We look forward to helping your business grow!