What Is SMB Lead Generation? (And How to Earn More Leads)
What is SMB lead generation? Small business lead generation is the practice of using lead generation strategies, like email, search, and paid advertising, to generate qualified leads for a small business.
Your small business needs to drive conversions through your marketing. Before you can do that, you must generate leads. Keep reading to find out more about small business lead generation and how you can benefit from using it!
P.S. Looking for lead gen help? Browse our award-winning lead generation services!
Why is small business lead generation important?
Eve and Gavin are both browsing the Internet when they encounter an ad from your business that pushes them to buy one of your products. Gavin's never heard of you, so he dismisses the ad. But Eve, who has already visited your site, is intrigued. She ends up making a purchase.
In the above example, the ad worked so well on Eve because she was already interested in what your business had to offer. That means she was a lead. But for Gavin, the ad was less effective, as he didn't have any interest in your business.
Variations on this scenario play out every day for your marketing materials. And they all illustrate one thing — for your small- to medium-sized business (SMB) to succeed, you need to invest some time and effort into lead generation. But what is SMB lead generation? Read on to find out!
Then subscribe to Revenue Weekly — our email newsletter — to get more digital marketing tips from the agency with over 1000 client testimonials!
What is SMB lead generation?
Lead generation for SMBs refers to the process of attracting interested prospects and turning them into leads. Leads are people who have an active interest in your business.
4 small business lead generation strategies
Lead generation involves several strategies you can employ to drive leads, and we'll cover the most significant ones below.
Here are four effective ways to drive SMB leads for your business:
1. Start a business blog
When it comes to driving leads, one of the best strategies is to draw people to your website is to provide them with helpful information. To that end, blog posts are a fantastic way to generate SMB leads.
With a business blog, you can write engaging content about various topics in your industry that you think users are interested in knowing. For example, if you're a pest control company, one of your posts might be about basic pest prevention tips.
You can then integrate relevant keywords to get your blog posts ranking in Google search results. When users encounter it there, they'll visit your site to learn more. Eventually, they'll become familiar enough with you to turn into leads and convert.
2. Launch paid advertising campaigns
Another effective lead generation strategy is pay-per-click (PPC) advertising. PPC is often used to market to people who are already leads, pushing them toward converting. But that's not its only function — you can also use it to drive new leads.
That's because PPC is excellent at spreading brand awareness — that is, making people aware of who you are and what you sell. Brand awareness is essential for lead generation because it helps people learn why they should purchase from you.
You can create some PPC ads to target new audiences through providing people with basic information about your brand. Most people won't convert right away, but they'll at least become familiar with your business, setting them on a path toward becoming leads.
3. Market yourself on social media
Social media is home to an incredibly large amount of Internet traffic, and the users there are often very receptive to marketing — 80% of people have gotten advice about a product purchase on social media. That makes it the perfect place to generate leads.
You can create an account for your business on the platform(s) of your choice and post engaging content there. That content can take the form of infographics, videos, and more. It should contain a mix of informational and salesy material to appeal to people at different levels of the lead generation funnel.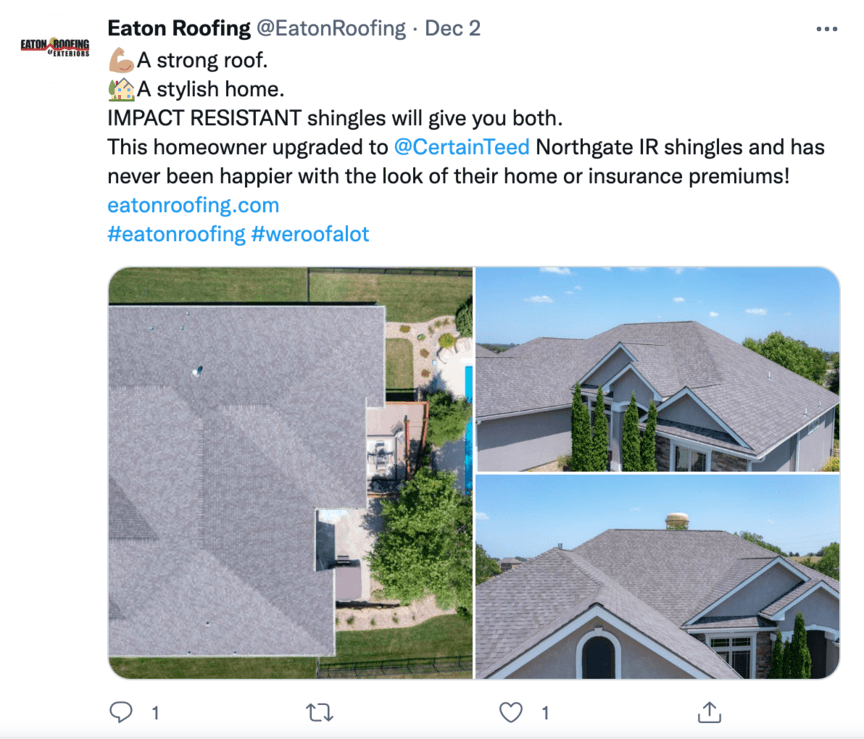 Additionally, you can run paid social media ads, which appear right in users' feeds. Between your paid and organic posts, you'll attract a wide audience of new faces and nurture them toward becoming leads.
4. Build out an email list
A fourth way to generate leads is to build out a list of email subscribers. Email is an excellent way to reach people, as most people spend between 10 and 60 minutes per week reading their emails.
You can start building your email list by creating forms on your website where users can submit their email addresses. Anyone who signs up for your emails has a strong interest in your business, making them a lead.
The reason email marketing is such an effective lead generation strategy is that not only does it drive leads, but it also conveniently creates a list of contact information for those leads, so you can continue to nurture them through your emails.
Our digital marketing campaigns impact the metrics that improve your bottom line.
See More Results

WebFX has driven the following results for clients:

$3 billion
In client revenue

7.8 million
Leads for our clients

5.2 million
Client phone calls
What is the purpose of lead generation for SMBs?
The reason lead generation is so important is that it provides you with a pool of people interested in what you offer.
A lead already has a certain level of investment in your business, so your marketing is more effective on them. So, to turn people into customers, you must first turn them into leads.
Ultimately, that means leads provide several concrete benefits for your business, including:
Increasing user engagement

Driving up web traffic

Improving conversion rates

And more!
SMB lead generation and the marketing funnel
An excellent tool for helping you better understand lead generation is the marketing funnel. If you haven't heard of the marketing funnel before, it's essentially a visual model representing the buyer's journey from discovering your business to becoming a loyal customer.
Picture a funnel, wide at the top and narrow at the bottom. Now imagine that funnel filled with potential customers. Near the top are the ones who are only just being introduced to you, while those at the bottom are ready to buy. Since it's narrow at the bottom, though, not everyone fits through — meaning not everyone ends up becoming a customer.
To get someone from the top of the funnel to the bottom, you must nurture them toward conversion. There are multiple steps in that process, with lead generation playing a role in every step of the funnel.
WebFX can drive more SMB leads for your business
Ready to start driving results for your business through lead generation for SMBs? WebFX would love to give you a hand! We have well over 25 years of digital marketing experience, giving us all the proficiency we could ever need to help your company.
We have a long history of driving stellar results for our clients — in the past five years alone, we've generated over 7.8 million leads and $3 billion in revenue for the businesses that have partnered with us. With our lead generation services, you can gain access to the same expertise we provided to them.
Just call 888-601-5359 or contact us online to get started with us today!