Maryland SEO: Work With a Top Maryland SEO Company for SMBs
When you search for your company's website on search engines, can you find it? If you can't find it, neither can your customers, which means you're giving away valuable leads and sales to your competition.
If you're looking to improve your Maryland company's search result rankings, as well as website traffic and conversion rates, WebFX can help.
With our Maryland SEO services, which have helped generate more than $3 billion in revenue for our clients in the past five years, we'll help your business achieve its goals for higher rankings, more website traffic, and better conversion rates.
Keep reading to learn about working with a Maryland SEO company or an SEO agency in the nearby area, like WebFX. If you'd like to talk one-on-one about our SEO services, contact us online or give us a call at 888-601-5359!
We foster and form long-term partnerships so that your business has long-term results.
Over 90% of WebFX clients continue partnering with us into year 2 of their campaign.
Hear from Our Happy Customers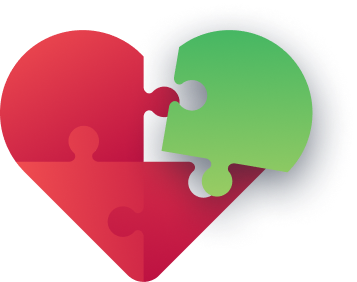 Get the Maryland SEO services you need — and more
At WebFX, we offer several digital marketing and SEO services for Maryland businesses, including:
We also publish our service plans and prices online so that you can research faster. If you have questions, though, feel free to contact us online or call us at 888-601-5359 to speak with an experienced strategist about your business and its needs.
What is SEO?
Search engine optimization (SEO) is the process by which websites are optimized to rank higher in search engine results pages (SERPs) for targeted keywords and phrases. It includes a number of on-page and off-page factors, such as website content, user-friendliness, and the number of inbound links that point to your site.
How does Maryland SEO work?
In Maryland, and in all over the world, the Internet runs on links. Think of the Internet like one huge popularity contest, and links are the ballots people cast in this contest. At the very basic level, search engine optimization services about getting as many "votes" for your website as possible to help your SEO rankings in Maryland, the United States, and even throughout the world.
On the Internet, links form relationships between pages and sites. And search engines use links to crawl websites, discover new pages, and determine the popularity and relevance of those pages to a search query.
Google and other search engines see this as a sign of authority. Search engines gauge the quality of your website based on the quantity and quality of links you receive, so Google decides to make your website show up at the top of the list.
Building links to your site from all across the Internet is a hard task to tackle while you run your own business. But our team of SEO professionals have the experience and training to streamline the link building process and gather links quickly for your Maryland business.
When we get you the precious links you need to get the attention of the search engines, your website will show up higher in search engine rankings, so you can get the exposure you need.
Independent research from Clutch has named WebFX the
top SEO company

in the United States.

Clutch has personally interviewed more than 250 WebFX clients to discuss their experience partnering with us.

Read More Clutch Reviews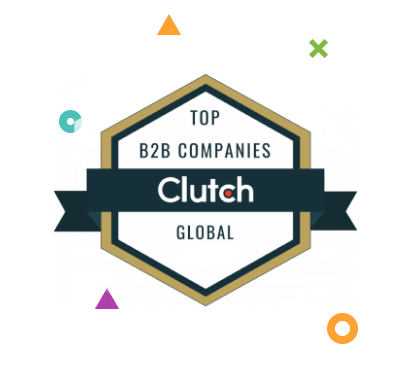 How does our Maryland SEO company approach link building?
More than simply increasing the volume of links on the Internet that point to your site, link building involves a number of other tactics and practices to earn the best results from SEO, so you get as much power out of those links as possible. For example, it's better to receive an in-content link rather than a link in a sidebar or footer.
As an authority on Maryland SEO, we know the best practices for natural link building, and we can help you reach your SEO online marketing goals for your website. We're located in Harrisburg, PA, a short drive from Maryland, so we can compete with any SEO company in Maryland and deliver superior results to you.
Our team of Maryland SEO experts know how to build link profiles that are natural and effective through the use of a number of best practices relating to the way your anchor text is worded, the number of branded links that point to your site, and other factors that will turn your site into an industry authority on the Internet. And that's when you'll really see the effects of our SEO efforts. We can deliver practical, tangible results for your dollar that rival — and even surpass — those from another Maryland SEO firm.
Why trust WebFX for Maryland SEO?
Our SEO team from WebFX is ready to tackle all of your website's needs. Maryland business owners have nothing to fear as our Internet marketing specialists have more than 25 years of experience. Even before it was called SEO, we were optimizing websites for search engines. And while the game changes every day, we stay on top of it to make sure we can offer up-to-date SEO services in MD at any time.
Not only do we have the experience, but we have the cold, hard facts to prove it. We've generated millions of dollars for our clients in the last 12 months just from Internet marketing tactics like SEO. Clients from Maryland seeking SEO services, as well as many others around the U.S., have enjoyed top-notch results for their businesses every day. If you want to see more mind-boggling numbers, be sure to see more results on our stats page. Whether you want SEO, PPC campaign marketing, conversion rate optimization, or web design, we have numbers to back us up.
We've also won plenty of awards for our work and our great company! WebFX is one of the fastest growing companies in recent years and one of the best places to work. Check out our awards, or see what nice things our clients have said about us in previous years. Our clients' testimonials speak for themselves, and they speak volumes for our abilities working with SEO in Maryland.
If you would like to see some examples of our work, we also have a growing portfolio of some quality case studies we've performed on clients that have thoroughly enjoyed our service. Our long list of client successes sets us apart from every other Maryland SEO company with our number of distinguished awards for our work.
Learn how we increased traffic by over 40%, and conversions by over 100% for an ecommerce client.
Read the Case Study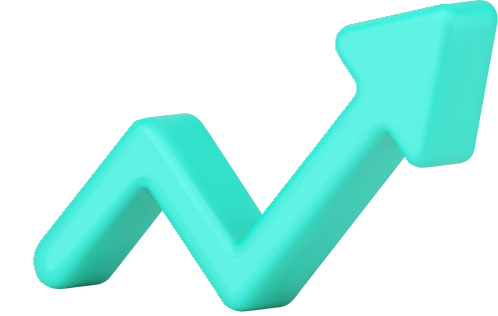 Increase your revenue with Maryland SEO services
Link building is only one of the many tools we use to get your website to rank better on all the search engines. Search engine optimization for Maryland businesses involves much more than simply helping to increase the number of links to your site on the Internet.
Maryland SEO can be very complicated, and it involves in-depth analysis of your current site, analysis of your competitor's sites, keyword analysis, on-site search engine optimization, website linking structure re-organization, ongoing freshness strategies, and more.
Other businesses in Maryland performing SEO on their websites directly compete with your company, not to mention other businesses from all over the world. But don't worry, we'll help you define all the strategies you need to make your website more recognizable on the Internet. Our talented and experienced staff will help you pick the best plan for your needs and goals.
Do you want your site to win the Internet popularity contest? Contact us today to get your website noticed and start growing your business with SEO services.