Benefits of Internet marketing
There are a number of benefits to marketing your NYC business online.
Internet marketing allows you to expand your reach and maintain a presence online where your most valuable prospects are already searching. If you're looking to increase website traffic, conversions, and revenue, Internet marketing is a great option.
In addition, Internet marketing is cost-effective, and it provides a great return on investment compared to traditional marketing channels.
93% of WebFX customers are extremely satisfied with their digital marketing results.
"Working with WebFX, everything is very organized and strategic. We're only a year into our partnership, and our expectations have definitely been met."
View More Client Testimonials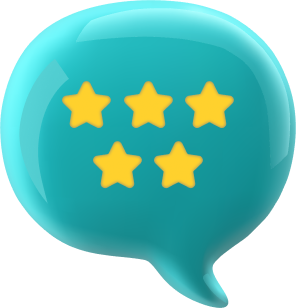 Our New York Internet marketing services
WebFX provides a host of services from social media marketing to web design, search engine optimization (SEO), and pay-per-click advertising (PPC). Let's take a look at how some of our services can help your NYC business attract and convert more customers.
Search engine optimization (SEO)
Search engine optimization (SEO) refers to a number of strategies that can improve your website and boost your rankings in search engine results for keywords and phrases related to your business.
Optimizing your website with SEO helps both users and search engines find and understand your website more easily. For example, if you're trying to rank for the phrase "New York City toy store," you can include that phrase in key places on your website, such as your title tags and headings. You can also create custom content that contains information related to the topic.
SEO requires a minimal financial investment, and it has incredible return potential. And everyone from small businesses to Fortune 500 companies can implement SEO strategies.
Pay-per-click Advertising (PPC)
Pay-per-click advertising (PPC) allows you to select keywords and phrases you want to trigger your advertisements. Then, when people search for those terms, your ads will appear above organic search results. This can increase the exposure of your brand online and help you reach more customers and earn more revenue.
One of the major benefits of PPC advertising is that you don't have to wait for results. PPC ads can start driving relevant, targeted traffic to your website the minute they are clicked to go live.
If you're looking to quickly increase traffic to your website, PPC is a great option.
Social Media Marketing
WebFX can help your business develop a presence on the top social media channels and networks.
This will allow you to engage current and potential customers and develop relationships that encourage them to purchase. Followers can also recommend your business to friends and family members who might need your services.
You can also use social media to track public sentiments about your company and implement feedback from fans and followers.
BROWSE SOCIAL MEDIA MARKETING SERVICE PLANS
Content Marketing
Content marketing includes everything from blog posts to infographics, ebooks, and videos.
Both search engines and website visitors love fresh, quality content. If you want your business to rank in search engines and attract more customers, you need to create engaging content.
Our content marketing plans can help your business show up higher in search engine results for keywords related to your industry, ultimately allowing you to attract and convert more customers.
BROWSE CONTENT MARKETING SERVICE PLANS
Email Marketing
Email marketing allows you to reach current and potential customers right in their inboxes and provide them with the information they need to purchase from your business.
Not everyone is going to be ready to purchase as soon as they hear about your business. But email marketing allows you to keep in contact and provide important updates and information. Then, when leads are ready to make a purchase, your business will already be top-of-mind.
Email marketing is not only cost-effective, it also allows you to target customers with personalized information that guides them through the buying process.