Drive Rankings & Revenue With Rhode Island SEO Services
Your website might be hard to find. But that doesn't have to be the case.
Our Rhode Island search engine optimization (SEO) experts are here to help your website be recognized by the search engines and rise to the top of the search results. Because if your customers can't find you, then you may as well not exist.
Did you know that pages that rank in the first three search results receive more than 50% of clicks?
So what does that mean if you're on the 5th page? It means you aren't getting any traffic at all. But learning to code, perform SEO, and reach out to build links to your site takes time and money that is better spent on doing the thing you do best — running your business.
Let our award-winning team of more than 500 SEO specialists, web developers, and copywriters do the heavy lifting. With our Rhode Island SEO services, which include a dedicated account manager, custom strategy, and regular reporting, we'll help your business earn more qualified traffic, leads, and revenue.
Contact us online or call us at 888-601-5359 to learn more about our SEO services today!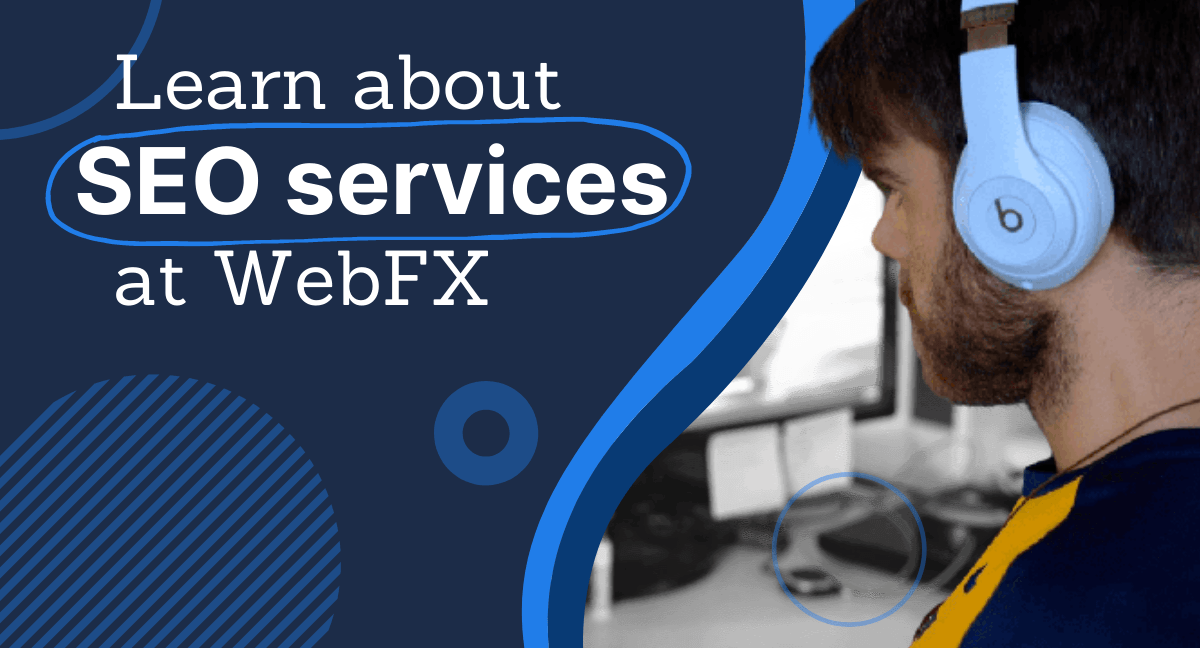 What do our SEO services for Rhode Island businesses include?
With our Rhode Island SEO services, your company can expect:
A dedicated account manager
A custom SEO strategy
A regular reporting schedule
A competitor analysis
In-depth keyword research
On-page SEO optimizations
Off-page SEO optimizations
Technical SEO optimizations
Call, lead, and revenue tracking
And more
View our SEO plans, as well as local SEO plans, to learn more about our deliverables — and why more than 90% of our clients choose to make us their long-term partner!
Optimize your site with Rhode Island SEO services
The first step in getting your traffic a better search engine rank is understanding what your current website is doing right and what it is doing wrong. Our Rhode Island SEO experts will perform a full analysis of your website to find broken links, inconsistent linking structures, disorganized page structures and more. Then they'll do what it takes to re-tool your website to make it more search engine friendly.
Creating a search engine optimized site means creating a logical page structure, simplifying URLs, creating keyword and on-site content strategy, cleaning up the underlying site code, and more. We know how to use SEO in Rhode Island, so you can stand out among local competitors, even throughout the whole state. Our Rhode Island SEO experts have the experience and knowledge it takes to take your website from drab to dapper.
The second step in creating an amazing SEO strategy for your website is getting a full understanding of how your competitors are fairing in the same market. Our trained SEO technicians know how to analyze your competitors' sites to find the strengths and weaknesses of their SEO methods. We'll then use them to create a stronger strategy for your site. And then your site will contend with your competitors at their own game — and probably beat them as well.
Finally, we'll create an ongoing SEO plan to ensure that your website is continuously being optimized to rank for new, relevant, important keywords. We'll create a plan customized for your business. Unlike other SEO agencies, we don't give you stock, one-size-fits-all, cookie-cutter SEO plans. We're more than happy to customize our optimization, outreach, and even our web design packages to suit your unique needs. So no matter what you need from month to month, we can do it for you.
Rhode Island SEO can be tricky, which is why we pull out all the stops to make sure you can achieve the goals you want. With us on your side, you can properly utilize SEO in Rhode Island to get the best results possible.
Go beyond Rhode Island SEO with a complete digital marketing plan
Getting ahead online isn't all about ranking. If you don't have a social media strategy for your website, you'll quickly find yourself behind the competition. Our online marketing experts are savvy enough to know how to launch a social campaign effectively to give you the boost and exposure you need to engage with customers on Facebook, Twitter, Pinterest, YoutTube, and more.
Looking for website design? We're more than an SEO agency. We can design or redesign your website to better suit the needs of your visitors. Whether you need a simple refresh or a full redesign, we can create a modern and fully responsive site that stuns your visitors and motivates them to take action.
As a full-service marketing company, we can provide more than local Rhode Island SEO companies. We can give you content marketing services, link building and outreach experts, marketing strategies, search engine optimization, and so much more.
Grow your business with Rhode Island SEO services
Our SEO experts are the best you'll find anywhere because they are the best at what they do. And they will work their hardest to make your website shine. Located on the East Coast, our experts have the knowledge and mindset that it takes to drive the right kind of local traffic to your website, boosting interest, visibility, and conversions.
Contact us online today to find out how we can help boost your website rankings with a custom SEO strategy.