PPC Company
Richmond
If you want to reach more interested leads for your business, pay-per-click (PPC) advertising is a great method for your business. PPC helps you reach interested leads that want to buy your products or use your services. This method helps your Richmond business grow.
At WebFX, we have a team of over 200 experts that will bring their knowledge and expertise to your campaign. We'll help you create a PPC campaign that helps your Columbus business earn more leads and conversions.
On this page, we'll provide you with the benefits of using PPC and reasons why WebFX is the best Richmond PPC company for your business.
If you want to expand your online reach and earn more revenue, we can help. Contact us online or call 804-207-5212 to speak with one of our experts today!
Want to market your Richmond business online?
On this page, we'll take a look at some of our Internet marketing services and what makes us the top choice for your Richmond Internet marketing needs. Keep reading to learn more!
What is PPC for Richmond businesses?
PPC advertising is a form of paid advertisement that enables you to attract valuable leads. These ads appear at the top of the search results, above the organic listings. They are tagged with the word "ad" to indicate paid content.
To start running a PPC ad, you must first decide how your ad content will look. Google Ads, the program that runs PPC ads, allows you to decide how your ad will look. You can even include ad extensions to further customize your ad and get more leads interested.
In addition, you'll also want to choose the right keywords for your campaign. Your keywords determine where your ad appears and if you reach relevant leads. You want to choose the most relevant keywords to help you reach interested leads.
Keyword research will help you find relevant leads for your listing. As you conduct research, stick to long-tail keywords. These are keywords that contain three or more words, like "electricians in Richmond, VA."
These keywords are specific and drive specific results for your campaign. They help you reach more interested leads that are looking for your business.
Once you have your keywords selected, you'll bid for your ad's placement. You must set a maximum bid, which is the amount you are willing to pay each time someone bids on your ad. This amount is flexible and can be changed at any time.
Your maximum bid and quality score will determine your ad's placement. Quality score is composed of factors like clickthrough rate (CTR) and ad relevancy. You want to have a high quality score to get a better ad placement.
Once you have your placement, you will launch your campaign.
Ready To Grow? Get Your Free Proposal Today:
Take the next step in growing your business using digital marketing. Connect with one of our expert digital strategists to learn how WebFX can help you reach your business goals.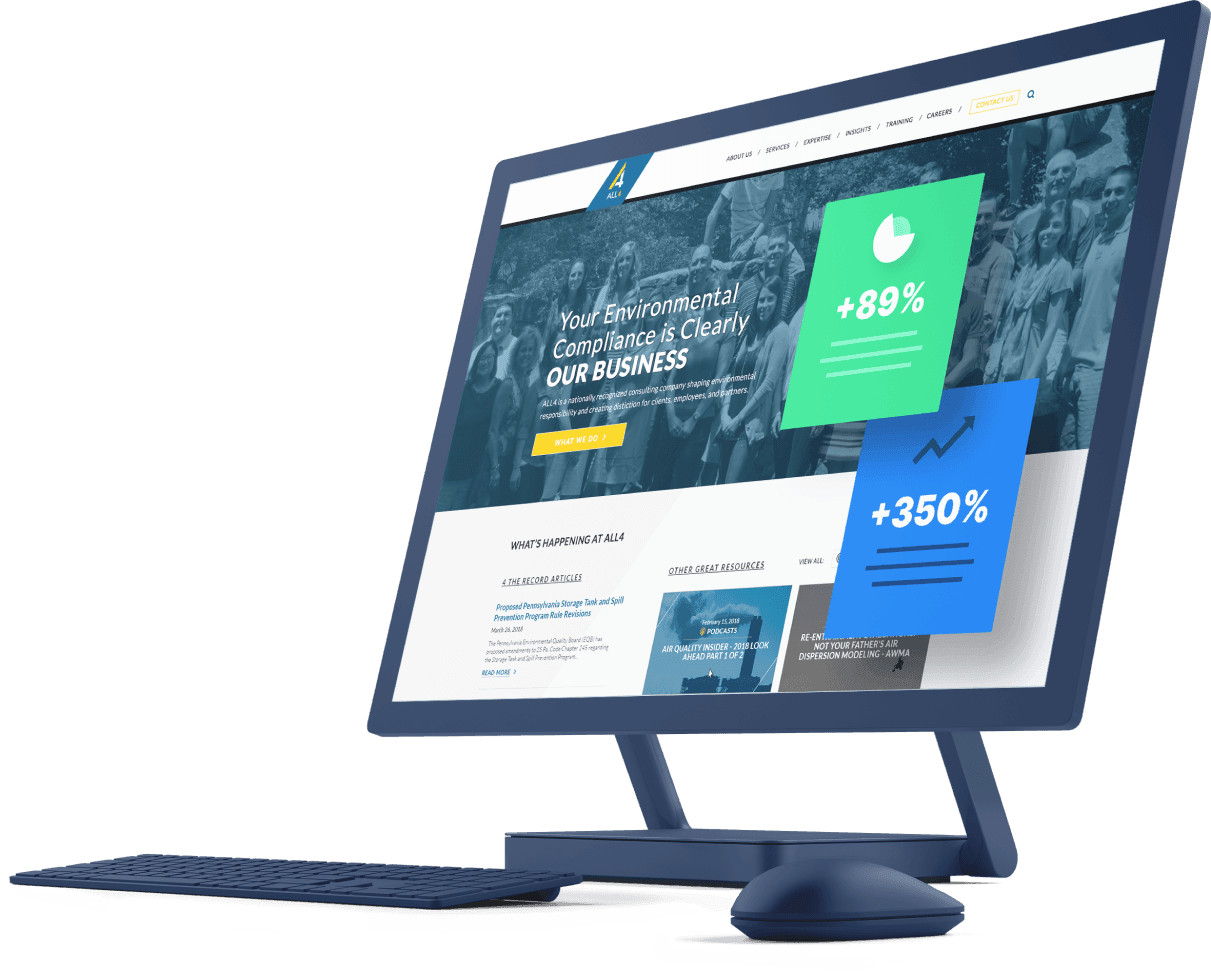 Local Success
WebFX has partnered with numerous local businesses in Richmond to help them grow with digital marketing. We've helped to implement campaigns including SEO, PPC, email marketing, and beyond.
What are the benefits of PPC?
PPC offers numerous benefits for your Richmond business. Here are just a few of the benefits you'll reap from this strategy.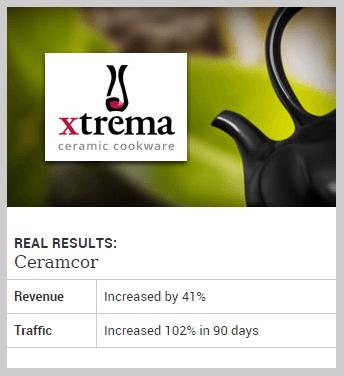 1. You have control over your budget
Cost is always a concern with digital marketing strategies. You have a set budget and need to know which strategies fit within that budget. With PPC, you have complete control over your budget.
PPC allows you to set a budget that works for your business. If you only want to spend a certain amount, you can stick to that amount. Although it's important to note that the amount affects your campaign's success.
There is no set amount you have to choose for your PPC campaign. You choose the amount that works best for your budget. It gives you more flexibility with your campaign.
2. You can monitor your campaign
With PPC, you know how your campaign is performing. From the moment you launch your campaign, you can start monitoring your campaign. PPC makes it easy for you to see if your campaign is successful or needs improvement.
You can monitor metrics like your impressions, clickthrough rate (CTR) and conversions. It makes it easy for you to see if your campaign appeals to your audience. If you aren't generating the results you want to see, PPC allows you to figure out where your campaign falls short.
When you can actively monitor your campaign, you can make immediate changes. This makes it easier for you to adapt your campaign to drive better results.
3. You gain more valuable leads
PPC is one of the best methods for driving valuable leads. The users that click on PPC ads are leads that are typically ready to convert. This means you're attracting leads that know what they want and just need to find the right business to get it from.
These leads are valuable for your business because they are more likely to convert. In fact, PPC visitors are 50% more likely to convert than organic visitors. You're attracting leads that will help your Richmond business grow.
Ready to get started?
Are you interested in learning more about how your business can use Internet marketing to increase your sales and attract more customers?
Contact us today to speak with a strategist and hear about our custom plans.
Get your FREE Quote now
WebFX is a top Richmond PPC company
When you're ready to start your PPC campaign, you must choose the right Richmond PPC company to run your campaign. At WebFX, we have over 20 years of experience running PPC campaigns for our clients. We know how to drive successful campaigns.
So, why choose WebFX?
We have a team of experts
When you partner with a Richmond PPC company, you want to choose a company that is knowledgeable and can run a great campaign. At WebFX, our team of 200+ experts have the knowledge and expertise to run your PPC campaign.
Our team is certified in Google Ads, so you can trust that we have the knowledge to run your campaign. We're always up to date on the latest changes and keep your campaign fresh.
We create customized campaigns
Many PPC companies offer cookie-cutter solutions for their clients. They believe that every business can use the same plan to drive results. At WebFX, we know your business is unique, so we offer unique PPC plans to help your business grow.
Every business is different, has different people to target, and different goals to achieve. We customize your campaign to help your business maximize the opportunity to gain new leads. Our custom campaigns will help you drive better results for your Richmond business.
We drive results
When you hire a PPC expert, you want to choose one that knows how to drive results. At WebFX, we have experience driving valuable results for our clients. Our results-driven team will help you gain valuable leads and conversions for your business.
Don't believe us? Just ask our clients! Check out our 550+ client testimonials that attest to the great work we do!
Ready to start earning leads with PPC?
If you're ready to start earning valuable leads that convert, contact us online or call us today at 888-601-5359 to speak with a strategist.
We look forward to helping your Richmond business grow!
We're not your typical


Digital Marketing Agency.

Our team is made up of award-winning designers, developers, and Internet marketers. For us, it's not just a job — it's a driving passion. And that passion has led to some of the best work on the web.

Don't take our word for it! We're proud of our many customer testimonials on Clutch. We've earned a 4.9 out of 5 with over 175 ratings.
Driving Digital Revenue For Our 700+ Satisfied Customers