Web Design Services Near Delaware
The future of commerce is online. Your web design needs to show your audience that you not only believe that, but also emphatically support it.
This isn't to say the local market will disappear. People will always get in their car and go pick up something from the store. But what it does mean is that they are likely to get online first to find out which store to go to, how much the item they need costs, which store has the best customer service, or where they can get it the fastest.
Even more than this, however, is the issue of the global market and your company's involvement with it. Your website can give you a far greater reach than you may imagine. In times past, a company only extended its reach outside its local market by growing to the point of requiring expansion. In most cases, this was a time-consuming process that took years, and even decades, to achieve.
If you'd like to talk about your custom web design needs, contact us online or call us at:
888-601-5359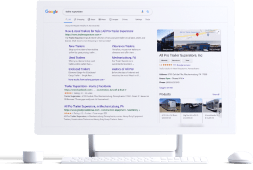 The Power of Your Website
Your website's design can completely bypass the expansion stage and take you straight to a global market, full of potential clients who would be eager to do business with you. This is the unprecedented power that is the Internet. It removes the boundaries of business and allows individuals, companies, and countries to conduct commerce across large distances as if it were only across a room.
Does your Delaware business's website capitalize on this power? Or is it a little lacking?
Contact us online or call 888-601-5359 today to speak with one of our experts and receive your free evaluation!
WebFX Specializes in Professional Website Design for Delaware Businesses
Companies in Delaware searching for website design, web development and search engine optimization (SEO) services look no further than WebFX. WebFX is a full service Internet design, development and marketing firm. Our agency has won numerous awards for our web design clients. We have also developed custom web applications for many Fortune 5000 firms, and our search engine optimization campaigns routinely position our clients in top search positions in Google, Yahoo & MSN.
WebFX services all Delaware locations including Wilmington, Newark, New Castle, Dover, Brookside, Claymont, Elsmere, Hockessin, Dewey Beach, Ellendale, Georgetown, Lewes, Rehoboth Beach, Seaford, Smyrna and many more DE cities. Some of our more recent website launches include Dover Downs Hotel & Casino based in Dover DE and The Conference Group based in Newark DE.
What Do We Create With Our Web Design Services?
The ultimate goal of your web design is to motivate conversions, but how do you get there? Well, it's not easy, and it's certainly not simple, but with our web design experts, it can be stress-free.
Your site design should focus on several things to drive those conversions up. First of all, it needs to be completely functional and easy-to-use. This means that every link goes somewhere, there are no script errors, and your navigation is simple and straightforward. It means that your visitors can clearly see how to return to the home page, or any other page they were interested in, without having to wear out the browser's back button.
After functionality, your design should be stylish. It should be relevant and consistent with your branding. It should have an organized, aesthetically pleasing layout. It should exhibit professionalism. More than anything, it should relate to your target audience.
Finally, your new website design should place a large focus on forward compatibility. What works today may not work tomorrow on the Internet, so it is important to make allowances for upgrades in technology, browsers, and operating systems. Combine that with strategic search engine optimization methods to get your website seen online by your target audience, and your website is virtually guaranteed to see high conversions and increased sales on a global level.
This is what we do with our services—that is, create a site that drives conversions, looks beautiful, and ranks well.
Partner with a team of ecommerce masters!
WebFX campaigns have delivered more than 12,936,451 ecommerce transactions in the last 5 years
Read the Case Studies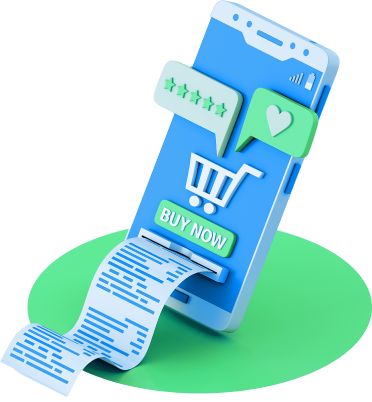 The WebFX Advantage
Our innovative techniques give our Delaware clients the advantage they need to compete in the global Internet marketplace.
In addition to public websites, many Delaware clients need web development solutions to optimize their business processes. Typical development projects would include ecommerce stores, content management systems and corporate Intranets.
When you hire the best web designers and website developers in Delaware—that is, us!—you can rest assured that your website will be one of the most innovative on the web.
WebFX also stands at the forefront of the revolution in Internet marketing. As tradition advertising mediums provide a lower return on investment, our Internet marketing strategies such as search engine optimization, Pay Per Click website management and ROI tracking using website analytics and metrics are allowing our Delaware customers to expand their business using the power of the Internet.
An Internet Marketing Company That Grows With You
As the Internet continues to evolve, WebFX stands committed to adding new technologies such as flash, multimedia, video, mobile applications and custom programming web application for our Delaware customer's websites in conjunction with our state-of-the-art website design innovations.
Our team of more than 500 Internet marketing experts is committed to growing with our clients. We're always researching new ways to promote local businesses, like yours, online. Whether you're a Wilmington company looking for web design or a Lewes business trying to find a reliable SEO company, you can rest assured that we'll commit 100% to your success and your happiness.
Call 888-601-5359 or contact us online today for a free evaluation
Earn a 20% greater ROI with WebFX
Earn a 20% greater ROI with WebFX