A great website is important for any business – whether you have a physical storefront in Maryland, or operate solely through an online store.
It presents your company to online users, and it's often their first impression of your business as a whole. And in order to create a great impression for your site visitors, aesthetically pleasing and effective web design is crucial.
On this page, we'll go over what a web designer does, what the most important web design elements are, and how to choose the best design agency for your Maryland business.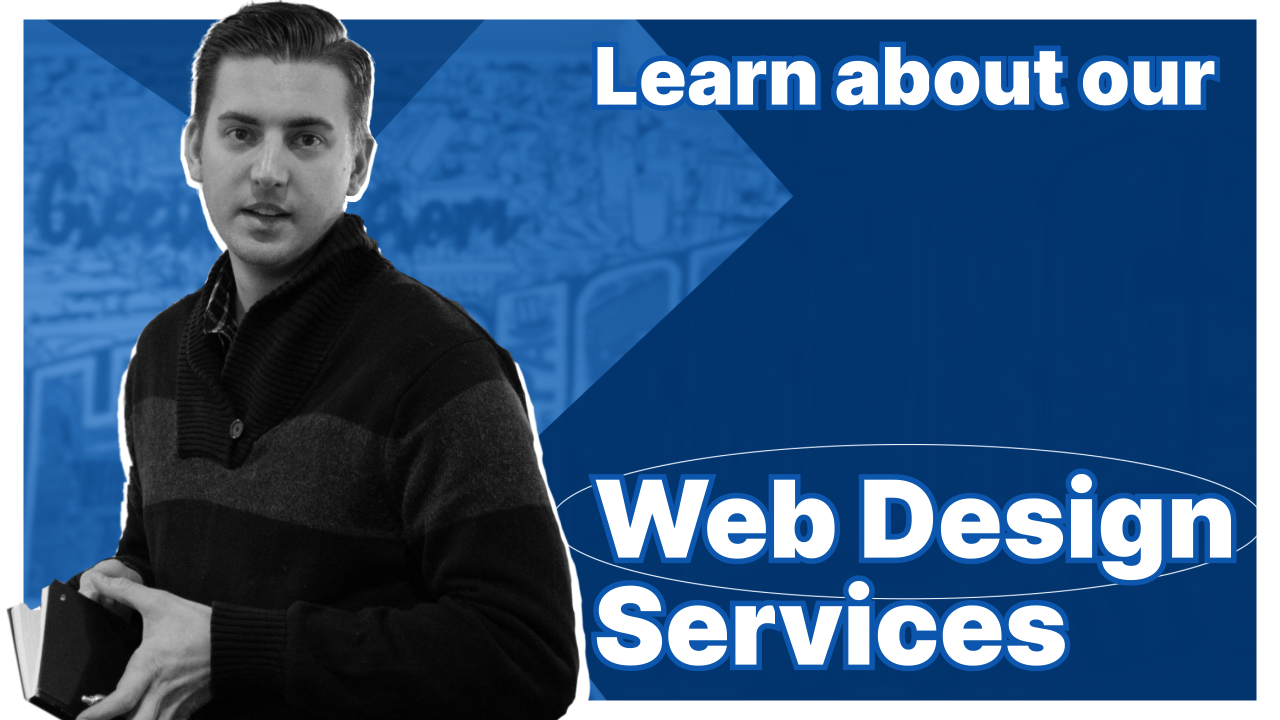 What does a web designer do?
There's a lot more that goes into a website than just aesthetic design. A web designer also has to think about the arrangement of elements on each page, the navigation system, and user-friendliness.
A good web designer will start by first getting to know your company and goals. They'll want to understand your brand and mission, and share your vision for your company's website.
They'll also review your goals for your website, and what you're hoping to accomplish with your new launch or redesign. Is the purpose of your website to sell online products? Is it to get people to visit your storefront? Your web designer will use this information to create a site that helps you achieve your intended goals.
Next, your designer will provide a wireframe as a starting point for your site, based on the preferences you shared. You'll be able to make changes at this point and help the designer understand what you like and don't like about their starting point.
Once you've agreed on the wireframe, the designer will start creating your website.
Even after the wireframe stage, there is still room for edits. Your designer will likely show you multiple versions of page designs in order to ensure that it fits your vision.
The web designer will implement interactive elements as well, including images, infographics, videos, CTA buttons, and more, until the website works as a whole to attract traffic and increase sales.
4 of the most important web design elements
As we mentioned above, there's a lot more that goes into web design besides just the design. In this section, we'll talk about four of the most important web design elements.
1. Branding
Branding is one of the most important elements to your company's web design because it strengthens your existing brand, and lets visitors immediately know that they're in the right place.
Your web designer will help you select a color palette that complements your logo and other branding elements, and translates to a vivid online representation of your company.
For example, if you're a Maryland crabbing business, and your logo is primarily orange, you'll want to incorporate that shade into your site. But a skilled web designer might recommend that you use it as an accent color, and choose a complementary color for major elements that take up the bulk of your pages.
No matter what your choice, your web designer will help you create a site that users are attracted to and that depicts your brand as a whole.
2. Navigation
User experience is a significant ranking factor for search engines like Google, and great navigation is essential for providing your visitors with a positive experience.
Your website's navigation needs to be clear and concise, and help users find exactly what they're looking for with one or two clicks.
You should always implement a navigation bar on all of your pages that include elements like "home," "about us," "services," etc.
To take your navigation to the next level, you should include drop down menus on your navigation bar, which will help users find the exact page or product they're looking for.
For example, under your services tab, you could have a drop-down menu of the different departments your store has – and you could even create a third drop down menu to add even more detail.
If a user can't find what they're looking for quickly, they'll likely navigate away from your site. And a detailed navigation bar can keep them from doing so.
3. Organization
Organization is another element that is essential to a great web design.
If a site is cluttered, mismatched, or crowded, users will likely leave because they're overwhelmed with information.
An experienced web designer will ensure that all the elements on each page work together. For example, if you're marketing a Maryland retail shop, you may have a blog about your products. You'll likely have lots of text content, but can offset walls of text with photos and graphics.
Your designer will ensure that each page is organized in a way that looks neat and professional, and that elements don't feel crowded or difficult to read.
4. Visual elements
One of the most important elements of a website is its graphic elements. These elements include images, infographics, micrographics, and videos.
Visual elements are important to your design because they help users interact with your page, and they can even keep users on your site longer.
Your designer will create graphics and find images that promote user interaction, match your overall site design, and decrease bounce rate.
We don't want to tell you about the work we do, we want to SHOW you.
View Our Portfolio

We've built over
Websites
in a variety of industries.
How to choose the right web designer for your Maryland business
With so many web designers out there, it can be difficult to find one that fits exactly what your company needs. But here are a few tips to selecting the right web design agency for your Maryland business.
1. Do your research
This is the most important step in finding the best designer for your company. As you do your research, you'll have the opportunity to learn more about each design agency, that can either make or break a partnership with them.
For each agency you're considering, you should start by visiting their website and looking at their portfolio and testimonials. Do they have positive testimonials from past clients? If so, that's a good indicator that they are a high-quality web design agency. Do you like the styles in their portfolio? Looking at an agency's past work can really help you decide if their style and creativity fit what you're looking for.
2. Know your budget
If you start looking for a web designer for your Maryland business before determining your budget, the selection process will be even more difficult.
You should start your research knowing exactly how much you have to spend on web design, and count out the agencies that are over budget. This will save you the time of researching agencies that are simply out of your price range.
3. Consider location
If you want to be able to sit down for face-to-face meetings with the agency that will be designing your website, you should consider their location in relation to your business.
Are they close enough that they can sit down with you to go over wireframes? Will you be able to meet up and discuss your website goals?
If in-person meetings are important to you, make sure your chosen designer is within a reasonable distance, and is open to face-to-face meetings during the design process.
If you'd like to talk about your custom web design needs, contact us online or call us at:
888-601-5359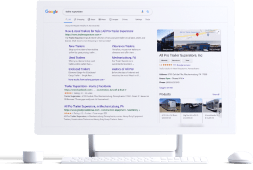 Do you need a web designer for your Maryland business?
A professional, informational website is essential for any business to succeed, but requires extensive design experience to create. That's why, at WebFX, we offer a full array of web design services that can help you build a website that will convert site visitors into loyal customers.
Contact us today to talk about your web design options!