What Is Martech for Ecommerce Businesses?
Do you wish it was easier to market your ecommerce site? That you had tools enabling you to reach your audience more effectively and automate digital marketing processes? If so, ecommerce marketing technology is what you need!
Ecommerce marketing technology is essential for your business
Lindsey is exhausted. He's been working overtime for weeks now trying to keep up sales for his business by marketing his ecommerce website, but even with his team helping him, it's still a time-consuming project. He can't help but wish that there was an easier way to manage it all.
Fortunately for Lindsey — and for you — there is an easier way to handle ecommerce marketing. Ecommerce marketing technology, or martech, can help you streamline your marketing process and automate tasks.
But what is martech for ecommerce, and how can it benefit your company? We'll explore the answers to those questions below, so keep reading to find out more.
Want to get marketing tips and tricks from ecommerce industry experts? Subscribe to Revenue Weekly — our email newsletter — to get more digital marketing tips from the agency with over 1000 client testimonials!
What is martech for ecommerce?
Ecommerce martech is any digital tool designed to help businesses market their ecommerce websites online. These tools help automate marketing processes to make it more efficient to market your company and products.
There are many martech tools and platforms available that can help you do a number of different things, from designing visual ad components to automating email campaigns.
How can ecommerce marketing technology benefit your business?
Ecommerce marketing technology is extremely useful for helping you promote your business and manage your ecommerce marketing. Here are just a handful of ways that ecommerce martech can boost your online marketing to new heights:
1. Ecommerce marketing technology helps you manage leads
Keeping up with your leads is one of the most essential elements of online marketing, especially for ecommerce. Not everyone will show an interest in your store right away, so you'll want to continually engage people to nurture them toward converting.
Martech can help you track all the leads on your website — where they come from, which products they're most interested in, and so on. Knowing that information will help you see what people want from your business so you can drive more leads in the future.
Martech can also help you nurture those leads toward conversions. There are various tools available to help you do that, including some that let you target your marketing toward returning visitors to your website.
Martech is an excellent resource to help you track and nurture leads toward becoming customers.
2. Ecommerce marketing technology helps you automate emails
Email marketing is one of your best outlets for reaching large audiences of interested users. You can set up forms across your site where people can subscribe to your emails, and then you can send marketing materials to all those users going forward — and martech can aid you in that process.
Trying to handle a large-scale email campaign manually would be a nightmare. You would have to handcraft each email and it out to an individual user on your list, all while trying to personalize each one. Martech can automate all of that for you.
You'll still design your emails, but martech will allow you to do it more efficiently by providing graphic design options you wouldn't have otherwise. You can then use different martech tools to send out your emails automatically to everyone on your list.
Martech can also help with personalization. For example, rather than painstakingly going through and inserting each individual user's name into the emails you send them, you can use martech to automatically address each email to the user receiving it.
Ultimately, using ecommerce martech for email automation is a fantastic way to increase your marketing efficiency and free you up to spend more time elsewhere.
3. Ecommerce marketing technology helps you analyze data
Data is essential for any successful marketing campaign. To create a truly effective campaign, you must base your tactics off your audience behavior — and to do that, you need to track and analyze that behavior. Martech is the perfect way to do that.
Whenever a user interacts with an ad, visits your website, or buys a product from your online store, you can observe their behavior to learn more about your target audience — which products they like, which ads are the most effective, and so on.
You can use marketing tools like Google Analytics to obtain that data. You can track which pages get the most traffic, which ads get the most clicks, and more. Then you can use that data to further enhance your marketing so it will drive more conversions down the road.
4. Ecommerce marketing technology helps you manage social media
Social media is one of the best places for finding a large audience online. A 54% majority of users use social media to research products, making it a fantastic spot to market your ecommerce site. Martech can help you streamline your social media marketing.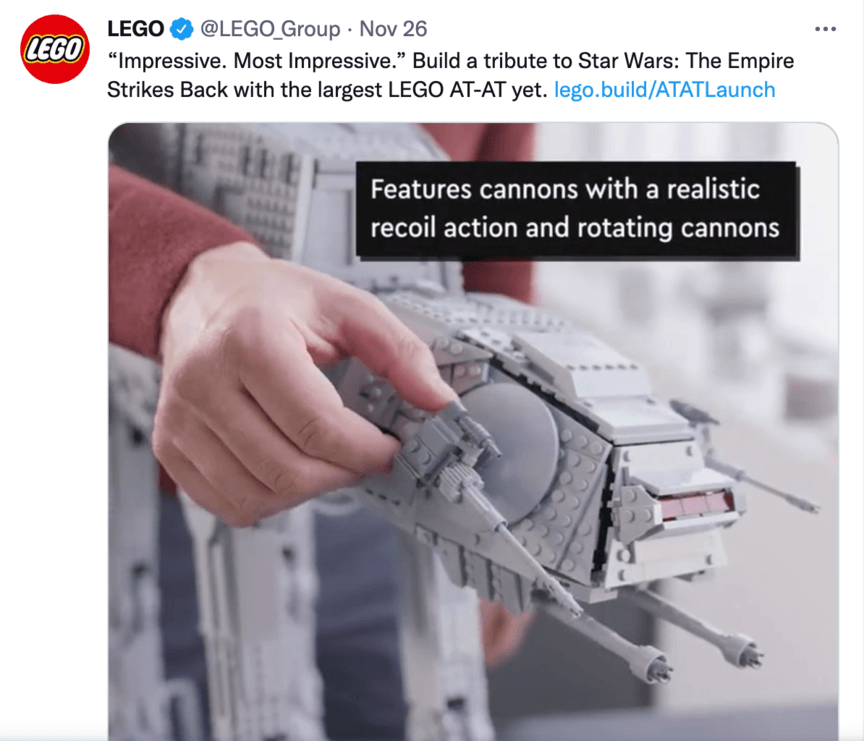 To start with, you can use different tools to help you design content like infographics and videos to post on your social media page. Additionally, though, you can use a social media management platform to develop a social media calendar.
With a social media calendar, you can schedule your posts to go live at specific times. That means you can design all your posts at the beginning of a given week and then post one each day, allowing you to keep posting regularly without having to work on your social media every day.
5. Ecommerce marketing technology helps you create content
Content creation is a critical part of any ecommerce martech strategy. You can use martech to help you develop content that will draw users to your website and keep them engaged with your company. For example, a content management system (CMS) is excellent for developing written content for your site.
Your martech suite can also include tools that help you create multimedia like images and videos, like Photoshop and Premiere Pro. You can also use martech for graphic design projects like infographics, or even just to create the visual design elements of your website.
6. Ecommerce marketing technology helps you provide customer support
If there's one thing any good ecommerce site should have, it's customer support. You need to communicate openly with your site visitors and potential customers to help them through any questions or concerns they might have. Fortunately, martech can help with that.
You can use different martech plugins and tools to offer better customer service through your online store, allowing people to reach you through calls or online chats. You might even use martech to set up a chatbot on your site so users can get help even when your team members aren't available.
With a strong martech customer service plan, you can drive more purchases and keep users coming back to your store again and again.
Meet MarketingCloudFX:
One platform tracking countless metrics and driving stellar results.

Learn More About Our Proprietary Software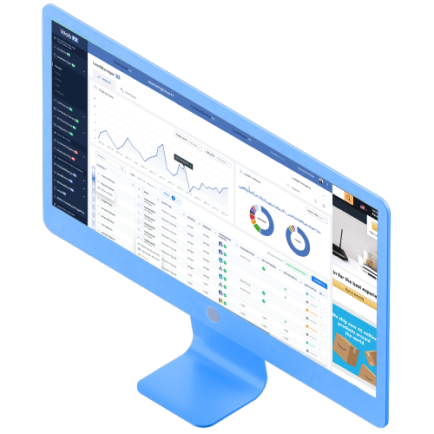 WebFX can drive results for your ecommerce martech strategy
Ready to start putting your ecommerce martech strategy into action? WebFX would love to help you!
WebFX is one of the top martech companies in the industry and we have over 25 years of professional marketing experience, along with a team of over 500 marketing experts who can help you manage your martech.
With our proprietary martech, MarketingCloudFX, we can help you manage leads, emails, phone calls, and more.
To partner with us and get started with MarketingCloudFX, just call 888-601-5359 or contact us online today!
Earn a 20% greater ROI with WebFX