5 Benefits of Using Customer Relationship Management (CRM)
Customer relationship management (CRM) plays an integral part in helping your business improve interactions with leads. A CRM system is a vital tool for helping you appeal to your leads and deliver content they want. It's a great way for your business to earn more valuable conversions.
On this page, we'll discuss five benefits of using CRM in your digital marketing plan. If you'd like to learn more about CRM, keep reading! If you'd like to talk to us about it instead, feel free to give us a call at 888-601-5359!
What is CRM?
Before we dive into the benefits, it's important that we cover the basics of CRM. CRM management helps you manage your customer data to create better campaigns for them.
In the video below, Dylan goes over some CRM benefits and a quick overview of what a CRM system can do for you
CRM lets you review how customers interact with your business. You can see how they go about buying products from your business. It helps you understand how customers go through the process of converting.
This is a crucial feature because not every customer goes through the same buying process. When you have customers with different experiences interacting with your website, it makes it difficult to process all the information and create a better campaign. CRM streamlines the process and makes it easy for you to create a customized campaign for your audience.
This feature also allows you to see where your need improvement with your customer relationships. You can see where you fall flat or where there are gaps that you can take advantage of to earn more conversions.
The CRM system takes numerous facts and stats into consideration. It compiles data like purchase history, demographics, and keyword patterns to understand your audience better. Using CRM helps you manage your audience and improve their experience with your business.
Good agencies have more than 50 testimonials.
Great agencies have more than 100 testimonials.
WebFX has over 1000+ glowing client testimonials.
See What Makes Us Stand out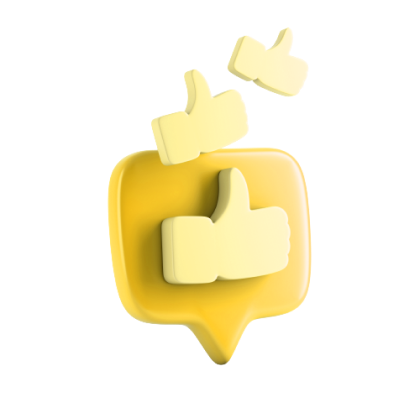 5 benefits of utilizing CRM
CRM offers numerous benefits for your business. These benefits help your business improve your conversion rate and grow.
1. Reduces costs
When you run a business, you are constantly looking for ways to reduce your costs. CRM helps you reduce your businesses cost because it helps your team focus on more important tasks.
When you run digital marketing campaigns, your team is often bogged down by simple tasks that are time-consuming. CRM tools can take on some of these simple tasks and perform them quickly. This allows your employees to work on more important projects instead of focusing their time on small projects.
CRM systems can manage and analyze customer data. Instead of having a team member sift through all the data to try and make sense of it, a CRM database can do it automatically. This saves your team time and money.
You will stretch your budget further with a CRM system. This feature can look at your audience more in-depth than most humans, which provides you with better data for your campaign. You'll spend less money sifting through data and retrieve data that will help you create a better campaign.
Whenever you save money in trying to obtain conversions, you create the opportunity for a better return on investment (ROI). You want a high ROI to help your business grow. A CRM system can help you reduce your costs and provide the opportunity to earn more conversions.
2. Creates more effective campaigns
As stated previously, CRM provides you with better data to help you create a better campaign. People will interact with your campaign in different ways. By using CRM, you have a better understanding of how people interact with your digital marketing plan.
When you attract leads, you attract them through various methods. But whether it's through social media or email, each of your audience members has a different experience interacting with your business. It's important to understand their experiences, so you can create a better campaign for them.
CRM, like Nutshell, helps you do this by targeting potential leads with content that is designed for them. It helps you personalize their experience to get them more interested in your business.
People love when companies personalize their campaign. It makes them feel more important and feel as though the company took the time to know them and provide them with information that is best for them. This leads to more conversions for your business and builds brand loyalty.
3. Increases engagement
CRM gives you the full scope of your audience. You'll understand your customers and their purchasing behaviors, which helps you create a plan that is tailored to their needs.
When you create individualized plans, you increase engagement. Your audience gets a personalized experience with your business. It's an experience that appeals to them and gets them to interact with your business.
Using CRM helps you hear from those who engage with your business. This feedback provides you with the information you need to address and fix issues related to your website or business. Knowing what needs improving will create a better experience for your customers and encourage them to interact with your site more often.

An increase in engagement leads to an increase in sales. Your audience will know your business better and feel more comfortable making a purchase. By using a CRM system, you'll increase engagement with your brand and earn more conversions.
4. Creates consistency
When you run a digital marketing campaign, it is crucial that you remain consistent across all platforms. You want to send the same message to everyone in your audience, but in a way that speaks to them the most. CRM ensures that your message is carried consistently throughout your campaign.
With CRM, you'll understand which messages work best for different audiences. If you hold a weekly event, you might send a different message to various groups in your audience. Some people will be regular attendees that don't need a reminder about the event, while other audience members attend infrequently and may need the reminder.
It also helps you interact better with your customers by keeping your business more organized. For instance, asking a customer about their experience with a product more than once can make your business seem disorganized, which isn't appealing to people. By using a CRM system, you know what messages are going out and who is receiving them.
CRM will help you manage the messages your audience most resonates with. You'll create consistency across your campaign, which will lead to higher engagement with your brand.
5. Builds stronger relationships
After you earn conversions, it isn't the end of the campaign. Your customers shouldn't be one-and-done purchasers. It is important that you put in the time and effort to build a relationship with your customers to keep them coming back.
One aspect of your business that helps you build better relationships is customer service. If a loyal customer has concerns or issues with your products or services, they want to receive immediate help. With a CRM system, they will get the proper assistance they need.

CRM can help your customer representatives access all available information to help solve a customer's issue. They can figure out solutions and provide them to your audience quickly. This gives your audience a better impression of your business because you provide a quick response to solve their problem.
Not only does CRM improve your customer services, but it helps you create a better experience for your audience. As stated previously, CRM helps you deliver content that is tailored to your audience. When you provide your audience with information that appeals to them, they feel more confident about choosing your business.
WebFX will help you manage your customers
A CRM system is extremely beneficial to helping your business manage your customers better. When you manage your customers better, you earn more conversions for your business and build brand loyalty. At WebFX, we know how to use CRM to boost your conversions and brand loyalty.
With our program MarketingCloudFX, you'll get a CRM program complete with transparent CRM pricing that helps you manage your customers better. This software will help you track leads in real time. It's a great way to grow your business without having to put in extra effort.
We're a full-service digital marketing company that use CRM to help provide a better experience for your audience through various digital marketing channels. Our team of 500+ experts have the knowledge and skills to create an effective campaign.
When you choose a CRM company, it's important to see if they know how to drive results. Our team at WebFX has driven over $3 billion in sales and over 7.8 million leads for our clients. If you partner with us, you will feel confident that we'll deliver results for your business.
Don't believe us? Just ask our clients! Check out our 1020+ client testimonials to see what it's like to partner with a top CRM company like WebFX!
Integrate CRM into your marketing plan today
By integrating CRM into your marketing plan, you'll drive better results with your digital marketing campaign. If you're ready to start earning more conversions and building brand loyalty, contact us online or call us today at 866-601-5359 to speak with a strategist.
We look forward to helping your business grow!