Hire a Top Machine Learning Consulting Agency [It's Worth It]
When your company uses machine learning, it's no secret that you're on the fast track to a better marketing strategy. However, getting the most out of your data can be difficult — especially if you're not familiar with machine learning.
That's where hiring a top machine learning consulting agency comes in. If you're looking to better your marketing strategy with machine learning, hiring one of the best machine learning consulting agencies is one of the best choices you can make.
On this page, we'll talk about how you can spot a top machine learning consulting agency, what they can do for you, and how you can choose the best one for your business.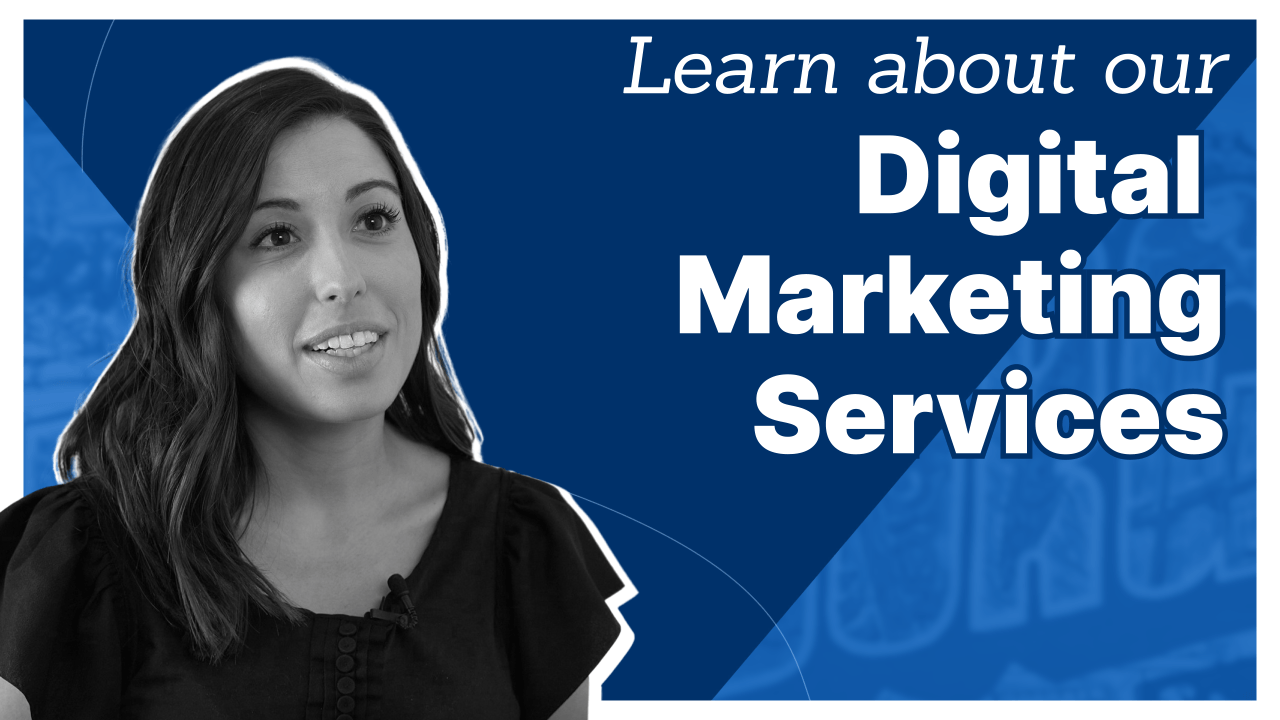 If you'd like to read more about top machine learning consulting agencies, read on! Or if you'd like to speak with someone in person, give us a call at 888-601-5359!
WebFX is home to a whole team of machine learning experts
WHAT ARE YOU WAITING FOR?! CONTACT US TODAY!
What can a top machine learning consulting agency do for you?
If you're on the fence about whether to hire a machine learning consulting company, you're not alone. It can be difficult to make business decisions if you're not sure about how a specific strategy will benefit you.
As one of the best digital marketing companies in the world, we can safely say that hiring a top machine learning consulting firm is one of the best choices you can make for your business.
Here are some benefits you can reap by working with a data science consulting company:
1. They can show you how machine learning can change your business
When you hire, a top machine learning consulting agency, one of the biggest benefits you'll receive is learning just how important machine learning is to your company.
They'll inform you about the time-saving benefits you'll experience when you hire a big data consulting agency, and how they can help you automate processes concerning your marketing campaign, your website, and more.
When you hire a machine learning consulting agency, they can open your eyes to the benefits of machine learning and artificial intelligence, and help you catch a glimpse into your new and improved marketing strategy.
2. They can make suggestions about which machine learning strategies you need
Machine learning can help improve your business in a lot of areas, but those areas will differ depending on your industry.
For example, if you are in the ecommerce industry, machine learning can benefit you by helping you interact with clients or help streamline online ordering. On the other hand, if you work in a bakery, machine learning can help you automate your payroll.
No matter what industry you're in, machine learning consulting agencies can provide you with important insight as to how they can help your company succeed.
3. They can implement machine learning strategies for your business
Finally, and most importantly, a top machine learning consulting agency can take what you've talked about and implement the machine learning strategies that they've suggested.
They'll be able to set up your campaign so that you get the best possible results from machine learning, and help you understand the inner workings of your strategy.
Machine learning can be technical, so having a top machine learning consulting agency to explain everything to you is crucial.
4. They can report on the results of your machine learning strategy
When you hire one of the best machine learning consulting firms to head your strategy, they'll be sure to report the results of your campaign back to you.
For example, if your ecommerce store opts to use machine learning to automate the selling process, your data science consulting company can help you understand if the strategy is working or not, and what you can do to improve it.
Having this kind of insight is priceless since it can keep you from wasting money on a machine learning strategy that isn't producing results.
How to spot and choose the best machine learning consulting agency
With machine learning, big data, and artificial intelligence on the rise, spotting the best machine learning consulting agency can be overwhelming.
Here are a few tips to help you choose the best one for you:
Visit their website
Looking at a machine learning consulting agency's website can tell you a lot of valuable information about their agency. You should ask yourself the following questions when you visit their website:
Is it aesthetically pleasing? Although you can't always judge a book by the cover, you can get a good bit of information when it comes to the quality of a machine learning consulting agency by the looks of their website. If it looks like it's from the '90s, you should probably look elsewhere.
Is it organized? Organization is key to a great website, and you should consider it a quality worth looking for in a top machine learning consulting website. Are there navigation bars that help you find what you're looking for? Are page columns neat and tidy? Are there images and multimedia on site pages?
Is it easy to find the information you're looking for? Speaking of organization, when you're looking for specific information on a machine learning consulting company's website, it should be easy to find.
Do they feature a lot of great content about machine learning? One of the most important parts of a website is the content, and it's important to provide site visitors with information that proves you to be a leader in your industry. That said, if you find a machine learning consulting agency website that doesn't feature any great information about machine learning, you should look elsewhere.
Want to learn more about machine learning? Check out the following resources!
10 CRAZY WAYS MACHINE LEARNING MARKETING CHANGES THE GAME
YOUR COMPREHENSIVE GUIDE TO MACHINE LEARNING CONSULTING
Talk to them on the phone
You should always speak with a machine learning consultant on the phone before signing on the dotted line. When you do so, you'll be able to determine a few things:
If their personality is one that you feel comfortable working with: Sometimes, we don't feel like we can work well with certain personalities. When you work with a machine learning consulting agency, you want to be sure that you get along with your point of contact, and that their personality fits well with your company.
If they offer the machine learning strategies you're interested in: Every top machine learning consulting company approaches machine learning a little differently. You should always chat with an agency before hiring them to ensure that they can implement the machine learning strategy that you're interested in.
If their services are within your price range: Budget is one of the most important, determining factors when choosing a top machine learning consulting agency. Although the best agencies will have their pricing listed on their website, chatting with them on the phone about their machine learning consulting rates is a great option as well.
If they've worked with clients in your industry: You should always ask if a big data consulting company has worked with a client in your industry. Just because they haven't, doesn't give you a reason to run for the door, but it requires you to do a little more digging to ensure that they can provide you with the specific results that you're looking for.
Look at their reviews and testimonials
Reviews and testimonials go a long way in helping you decide the best possible machine learning consulting agency.
Reviews can be positive or negative, where testimonials are written to praise an agency.
When you look at an agency's reviews, you should be sure to choose a company that has far more positive reviews than negative ones. Although you shouldn't let a few negative reviews deter you, a machine learning consulting agency with more negative reviews than positive ones probably isn't one of the best choices.
You'll also want to look for an agency that has tons of client testimonials. As we mentioned, testimonials are a testimony to the fantastic work that an agency has done for a client, so the more an agency has, the better. It means they're well-liked and highly respected among their client base.
We foster and form long-term partnerships so that your business has long-term results.
Over 90% of WebFX clients continue partnering with us into year 2 of their campaign.
Hear from Our Happy Customers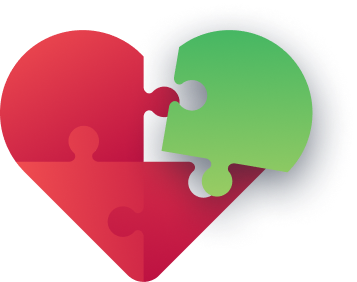 Learn more about machine learning consulting with WebFX
At WebFX, we can provide you with a wide range of information about machine learning and how it can help your company. Not only that, but some of our proprietary software, MarketingCloudFX, uses machine learning to deliver results to our clients!
MarketingCloudFX uses machine learning for the following tools:
ContentGeniusFX: ContentGeniusFX uses the latest in machine learning technology to help you understand who is visiting your website, who is converting, and even the value of specific content. Not only that, but it can also help you predict the SEO impact of a page edit.
PredictionGeniusFX: PredictionGeniusFX is another proprietary tool that gives users a giant marketplace advantage. It uses historical data collected by WebFX to help you predict how a piece of content will perform in SERPs. If you know SEO, you know how valuable this is to your business.
To learn more, feel free to contact us online or give us a call at 888-601-5359! We can't wait to hear from you!