How to Maximize Digital Marketing Efforts With Infor
Does your business use an enterprise resource planning (ERP) platform from Infor to help centralize and automate information across your company? If so, you can benefit from pairing Infor with a strong marketing campaign!
Get more from Infor by investing in digital marketing
Infor offers a variety of ERP options for small- to medium-sized businesses (SMBs), from Infor LN to Infor Syteline. These ERP platforms help companies centralize business information in one location and automate basic tasks and functions.
If your business uses Infor to help manage your company, you know how effective it can be at improving your efficiency. But Infor's output is dependent on its input — That is, if you want to get a lot out of it, you must put a lot into it.
Infor is excellent at helping you manage leads and conversions, but it can only do that if you're driving leads and conversions in the first place. To do that, you need a strong digital marketing campaign. When you maximize digital marketing efforts with Infor, you'll see far greater results.
But how can marketing improve Infor for your business? Read on to find out! Then partner with WebFX — the agency with over 1020 client testimonials — for our digital marketing services. Just call 888-601-5359 or contact us online to get started!
Time to Level Up Your Sales
Our long list of services helps you grow every aspect of your business with marketing strategies that are proven to increase bottom-line metrics like revenue and conversions.

In the past 5 years, we've managed more than 12.9 MILLION transactions across our client base.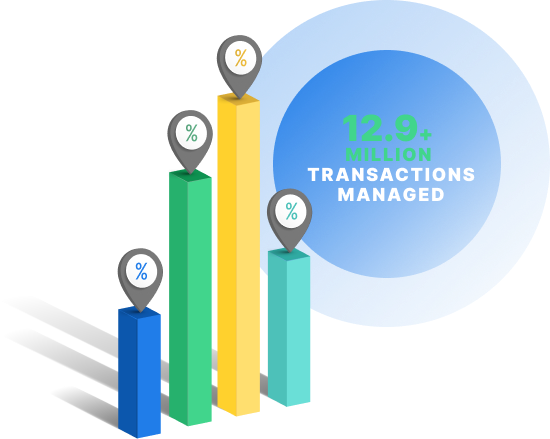 How can marketing help with Infor optimization?
For Infor to reach its full potential, it needs to have a strong marketing campaign behind it. Here are several ways marketing can help with Infor optimization!
1. Spreading brand awareness
One of the first ways digital marketing can improve Infor's success is by spreading brand awareness. Infor is dependent on the size of your audience and the number of people engaging with you. If people don't know your brand exists, they won't visit your site or buy from you, and you won't get as much out of Infor.
That's where a digital marketing strategy can help. By marketing yourself on various digital channels, you can make more people aware of your business and help them learn more about what you offer.
Consequently, the size of your audience — and the number of potential customers — will grow. With a bigger audience available to you, Infor will have more data to work with, and will make a bigger impact on your business decisions.
2. Driving traffic to your site
One of the major benefits of Infor is that it enables you to centralize valuable data, including data about your audience. Much of that data comes from the people who visit your site, meaning site traffic is a very important factor in Infor's success.
That's yet another way that marketing can benefit you. Just as it can make more people aware of your business, it can also drive more people to visit your website. When you promote your site elsewhere on the Internet, from social media to search engines, it will lead to far more site visitors.
These strategies create additional opportunities for Infor to collect more data and help you learn more about your potential customers. As a result, you can better determine how to drive conversions.
Read the ERP Integration Guide
3. Generating leads and conversions
The final — and most significant — way that marketing can benefit your business is by driving leads and conversions.
Marketing is the perfect tool for showing people how great your business is and persuading them that you have something to offer that they want. It can push people to sign up for email lists, try out product demos, and ultimately become customers.
Infor can help you manage purchases, product inventory, and more — and to do that, it needs people to be buying your products and services. With a marketing campaign behind it, Infor can do just that and dramatically impact your company's sales.
How can WebFX help you maximize digital marketing efforts with Infor?
Now that you understand how useful marketing is when paired with Infor, it's time to talk about where to start with marketing. You can handle it all on your own if you want, but it's even more beneficial to partner with an experienced agency like WebFX.
At WebFX, we offer a variety of digital marketing services that can contribute greatly to your Infor optimization. Here are just a few of the marketing services we provide!
1. Search engine marketing
The first strategy we can use to boost your Infor marketing is search engine marketing. We can help your business reach people through search engines like Google using both organic and paid marketing tactics.
We can implement search engine optimization (SEO) tactics to help your site rank in organic search results. There, people can find your website pages in response to relevant search queries.
We'll also help you run paid advertisements at the top of search results pages. When users click on your ads, they'll visit landing pages that encourage them to convert. Together, SEO and paid advertising can help you broaden your audience significantly.
2. Social media marketing
Did you know that the average user spends 33% of their Internet time on social media? That means social media is one of the best places to reach your audience, which is why we offer social media marketing services.
WebFX will help your business launch a social media account on the platforms of your choice. We'll also help you determine the best platforms based on where your audience is and promote your business through organic posts.
On top of that, WebFX can help you run paid social media ads for your business, enabling you to promote your company even in the social media feeds of people who haven't yet discovered your page.
3. Web design and development
Finally, WebFX can help you improve the design of your website. If you don't yet have a site, WebFX will help you create one from scratch. And if you do have one, we'll help you reoptimize it to drive superior results.
Optimizing everything from your page load speeds to your website's mobile-friendliness, we'll ensure that your site engages users, is attractive, and functions smoothly. Your website will also feature copywriting that pushes users toward conversions.
Ultimately, your site will enable you to both drive more purchases and gather more user data, each of which will improve Infor's usefulness for your company.
Why choose WebFX?
We've covered above what WebFX offers in the way of marketing, but why partner with us? What makes our company the best fit for your marketing needs?
Here are three of the biggest benefits that come with partnering with us for your Infor marketing!
1. WebFX has decades of experience
The first thing we bring to the table is extensive marketing experience. We've been driving revenue for clients since 1996, meaning we have over 25 years of experience in the digital marketing industry.
That experience gives us a distinct edge when it comes to handling each of the strategies listed above. We've launched enough campaigns over the years to know exactly what works and what doesn't, enabling us to craft the most optimal marketing plans for your company.
That level of expertise is something you won't find with any other marketing company.
2. WebFX has a history of driving results
WebFX hasn't just been crafting marketing campaigns for a long time — we've also driven results for our clients with those campaigns. In the past five years alone, we've generated over 7.8 million leads and $3 billion in revenue for our clients!
With numbers like that, it's no surprise that we consistently leave our clients raving about our work. We've earned over 1020 client testimonials from businesses we've helped, so you can feel confident we'll provide you with the same quality of service that we provided each of them!
3. WebFX is a full-service marketing agency
The third reason we're a good fit for your Infor marketing needs is that we're a full-service digital marketing agency. That means we offer a broad range of marketing services.
Many agencies specialize in one or two strategies, like social media or paid advertising. But at WebFX, we offer many services, including:
When you partner with us, you'll gain access to all those services and more. That means that if you need help with multiple strategies, you can handle them all through one agency rather than outsourcing to multiple companies!
Learn how we increased traffic by over 40%, and conversions by over 100% for an ecommerce client.
Read the Case Study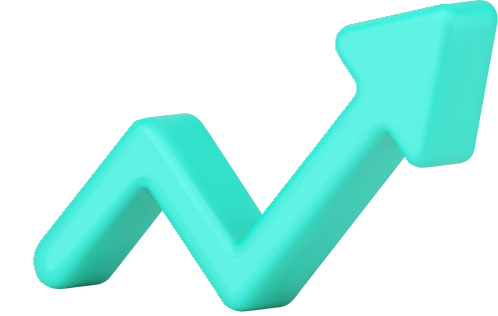 Let WebFX help you improve Infor marketing for your company
Ready to maximize digital marketing efforts with Infor? Let WebFX give you a hand! Our team of over 500 experts is ready to boost your revenue and improve Infor's effectiveness for your company.
When you partner with us, you'll get help optimizing your marketing in any areas where you need help. Our team has over 1.6 million hours of expertise, so you can rest assured that you're receiving an expertly crafted campaign.
To get started with us, just call 888-601-5359 or contact us online today!