Maximize Digital Marketing Efforts With Macola
If you rely on Macola to manage your internal business processes and centralize valuable information, you can benefit from having a strong marketing campaign. Marketing is the best way to improve Macola's effectiveness, and WebFX can help you harness it!
Digital marketing can boost your Macola optimization
Macola is one of the best enterprise resource planning (ERP) platforms out there for manufacturing companies like yours. It can help you keep track of inventory, centralize customer data, and automate sales processes, among other things.
If you use Macola to help manage your business, you already know how beneficial it can be. But you also probably know that Macola's output is only as great as its input. That is to say, the results it produces are dependent on how much you give it to work with.
Macola, like any ERP for manufacturers, is meant to centralize data and manage sales. But it can only do that if you have plenty of data and leads to start with. If your company isn't attracting many users, Macola won't be very useful.
That's why you need to pair Macola with a strong digital marketing campaign. Marketing is key to bringing in users, and it can vastly improve Macola's effectiveness as a result. But how can you maximize digital marketing efforts with Macola? Read on to find out!
Then partner with WebFX — the agency with over 1000 client testimonials — for our digital marketing services. Just call 888-601-5359 or contact us online today!
WebFX knows manufacturing.
"Working with WebFX, everything is very organized and strategic. We're only a year into our partnership, and our expectations have definitely been met."

— C.H. Reed, Industrial Solutions and Services

See the Testimonial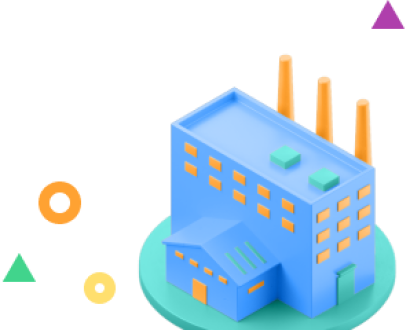 How can marketing improve the results you get with Macola?
Macola and marketing make for an excellent pairing, but why is that? How exactly does marketing help with Macola optimization?
Here are three ways marketing improves Macola's functionality for your manufacturing company!
1. Boosting brand awareness
One of the first ways marketing can benefit you is by increasing brand awareness — that is, by making more users aware of your business and getting them interested in what you offer.
Brand awareness is crucial to the success of Macola because the bigger your audience is, the more Macola is able to do. That's essentially what brand awareness marketing does — it expands your audience.
If you don't spread brand awareness, no one will visit your website or buy your products. That will significantly limit what Macola is capable of. But with more people aware of you and interested in your products, Macola will have far more users to work with.
2. Driving traffic to your site
Another way marketing can drive better results for Macola is by increasing the incoming traffic to your website. Marketing can put your business where people can see it, and it can use engaging content to draw them in.
With more people on your site, Macola will become much more useful. That's because site visitors are one of the main outlets for gathering user data, which is one of the main functions of an ERP for manufacturers like Macola.
So, with more traffic on your site, Macola will have access to far more information. It can then gather that information, so you can use it to learn more about your audience and their behavior.
3. Generating leads and conversions
The third way marketing can help you improve Macola results is by generating leads and conversions. This has obvious benefits for your business as a whole — the more purchases you drive, the more revenue you'll make. But it can also help specifically with Macola.
Macola is an excellent tool for helping you keep track of your leads and contacts, in addition to facilitating sales. That means that the more leads and conversions you drive, the more useful Macola becomes, as it has more to do.
Once you get to a certain point, you'll be very glad to have Macola to help you manage all your leads — but you'll also be glad to have such good marketing that you can generate those leads in the first place.
How can WebFX help you maximize digital marketing efforts with Macola?
We've seen how Macola marketing efforts can improve the performance of the ERP, but what do those marketing efforts include? More specifically, what can WebFX offer your manufacturing company in the way of marketing services?
As it happens, WebFX specializes in several marketing strategies, and we can help you optimize for all of them. Here are just a few of the major marketing services we offer!
1. Search engine marketing
Did you know that 93% of all online experiences begin with a search engine? That's why it's so useful to market through search engines like Google. WebFX can help you do that with our search engine marketing services, which cover both paid and organic marketing tactics.
To start with, we can help you rank your website in organic results. By employing search engine optimization (SEO) tactics on your site, we'll be able to get your web pages ranking in relevant search results, so users can find them and be drawn to your site.
We can also launch pay-per-click (PPC) ads at the top of search results pages, which will direct users to landing pages when people click on them. There, the pages will encourage them to convert.
2. Social media marketing
Social media is another fantastic outlet for marketing your business online. It's home to 33% of the average user's Internet time, so you can rest assured you'll find plenty of people there — and WebFX will help you market to them.
To start off, we'll get an account set up for you on the platform or platforms of your choice, based on where your audience is. Then we'll help you craft engaging content to post that will draw in users.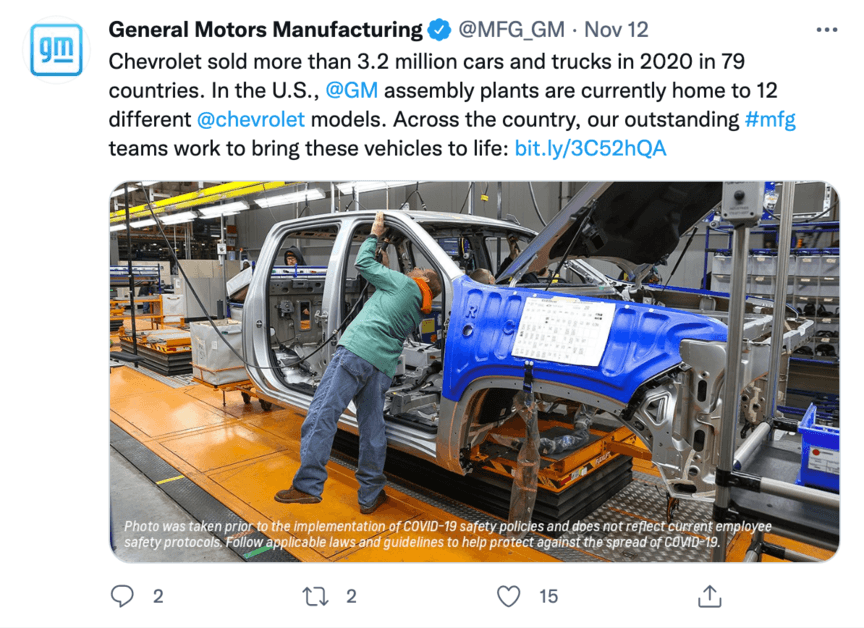 We'll also run paid social media ads that will appear right in users' social media feeds, helping you target the people who are the most relevant to your business. Between paid and organic social media marketing, you'll be able to expand your reach farther than ever.
3. Web design and development
When you market through search engines and social media, it ultimately all leads users back to your website. That's where they can become leads and convert — which is why web design is one of the foremost services we offer.
If your business doesn't yet have a website, we'll help you create one from scratch. And if you do have one, we'll help you optimize it to drive bigger and better results. The goal is to make it as user-friendly as possible so people will stay on it longer, giving them a better chance of converting.
In addition to optimizing visual design and functionality, we'll create content on your website to attract users in the first place. Then, once they're on your site, you'll be able to push them toward converting — something that will ultimately benefit any ERP for manufacturers.
Our digital marketing campaigns impact the metrics that improve your bottom line.
See More Results

WebFX has driven the following results for clients:

$3 billion
In client revenue

7.8 million
Leads for our clients

5.2 million
Client phone calls
Why choose WebFX?
The services listed above give you plenty of reason to work with us, but why us specifically? What makes WebFX so special?
As a matter of fact, several things do. We're a standout marketing agency in more ways than one, and we've listed a few of the reasons why below!
1. WebFX has decades of experience
One of the biggest advantages of partnering with WebFX is our exceptional amount of experience. We've been driving results since 1996, meaning we have over 25 years of marketing expertise at our backs.
By partnering with us, you can gain direct access to that same expertise. We've driven enough campaigns over the years to know what will work and what won't, and we can apply that knowledge to everything we do for your Macola marketing.
That level of experience is something you're unlikely to find anywhere else, making WebFX your best option if your priority is expertise!
2. WebFX has a history of driving stellar results
Not only does WebFX have plenty of marketing experience, but the campaigns we've created in the past have driven amazing results. In the past five years alone, we've generated over 7.8 million leads and $3 billion in revenue for our clients.
With numbers like that, it's not surprising that our past clients have loved working with us. That's why they've left us over 1000 raving testimonials speaking to just how fantastic our service is. When you partner with us, you'll gain access to that same top-tier client experience, including fantastic marketing results!
Good agencies have more than 50 testimonials.
Great agencies have more than 100 testimonials.
WebFX has over 1000+ glowing client testimonials.
See What Makes Us Stand out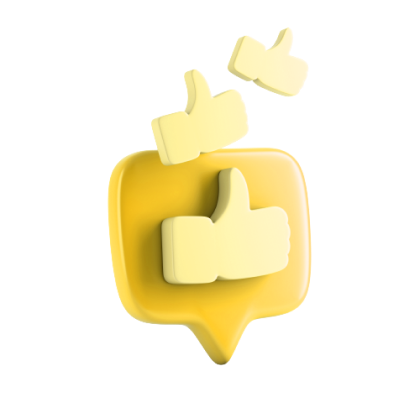 3. WebFX is a full-service agency
Finally, WebFX is one of the best agencies to partner with because we're a full-service digital marketing agency. That means that in contrast to some agencies that offer only one or two services, we offer a variety of different marketing services, including:
Naturally, you don't have to use every single one of those services. But however many you need, you can get them all in one place when you partner with us. With a different agency, you might have to outsource to several companies to cover all the marketing areas you need!
Let WebFX drive Macola optimization for your manufacturing company
Ready to get your Macola marketing campaigns off the ground? WebFX would love to help you! Our team of over 500 digital marketing experts has everything you need to drive superior results and maximize Macola's potential for your business!
With our digital marketing services, you'll get help generating each of the marketing benefits listed above and more. You'll even receive a dedicated account representative to keep you in the loop about everything we do for you.
To get started with us, just call 888-601-5359 or contact us online today!