The Award-Winning Adtech Agency That Helps You Launch Data-Fueled Campaigns
Meet WebFX — an industry-leading adtech agency that gives you access to award-winning adtech software and a team of experienced specialists. Our agency can help your business implement data-fueled ad campaigns that reach your audience, drive conversions, and earn a high return on investment (ROI).
Explore our adtech agency's data-fueled services and solutions
Our adtech software, AdTechFX, is included as an add-on service with our PPC and social media advertising services (pro plan or higher).
PPC Advertising Services Pro or Enterprise
Starting at 15% of ad spend / month
Or $975 per month, whichever is higher
$5,000 – $30,000 monthly ad spend (paid to networks)

10,000 keywords

AdTechFX: Third-party audience targeting, CRM pipeline retargeting, account-based retargeting
Social Media Advertising Pro or Enterprise
Starting at 15% of ad spend / month
Standard consultation and reporting plan
Up to 3 networks included

Up to 10 advertising campaigns

AdTechFX: Third-party audience targeting, CRM pipeline retargeting, account-based retargeting
Launch highly targeted ads that drive a high ROI with an adtech company behind over $3 billion in client revenue
Want to launch engaging programmatic advertising campaigns that expand your reach? Need to ensure that your ad spend is spent on the channels and strategies that will drive the highest possible ROI for your business?
Our adtech company can help you achieve that and much more.
Our state-of-the-art adtech services give you access to industry-leading adtech software and digital advertising specialists with over 1.6 million hours of combined experience.
Our adtech technology, AdTechFX, uses insights from over 1+ billion data points to enable you to:
Leverage audience insights to launch data-fueled ad campaigns
Access first-party data to inform your campaigns
Target the IP addresses of companies that previously visited your website
Measure and analyze the results of your ad campaigns
Launch data-driven programmatic advertising campaigns
And much more
Plus, our award-winning team of digital advertising specialists will be on hand to help you implement and manage revenue-driving ad campaigns, continuously optimize your strategies, and track your campaigns' results to ensure you're on track to earn a higher ROI.
With WebFX, you'll get access to powerful software and an experienced team that knows how to leverage that software for impressive results all in one place.
The result? Massive cost savings for your company compared to investing in a platform and experienced agency separately! Plus, you can experience incredible results that lead to business growth!
Want to learn more about our adtech services? Ready to get started? We're happy to help! Chat with us by calling 888-601-5359 or contact us online!
93% of WebFX customers are extremely satisfied with their digital marketing results.
"Working with WebFX, everything is very organized and strategic. We're only a year into our partnership, and our expectations have definitely been met."
View More Client Testimonials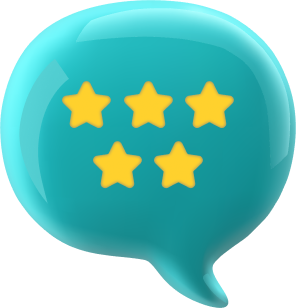 Introducing AdTechFX — Our industry-leading adtech software powered by billions of data points
How does a creating brand saturation with your most interested potential customers sound? That's what our adtech software can do for you.
Let us introduce you to AdTechFX, our powerful advertising technology software. AdTechFX is powered by over 1+ billion from our revenue acceleration platform, MarketingCloudFX.
Our adtech platform leverages valuable customer and visitor data stored in MarketingCloudFX to help you launch highly-targeted ads that reach more members of your target audience and encourage them to convert.
AdTechFX allows you to:
With the power of AdTechFX and MarketingCloudFX, you'll never need to worry about investing in advertisements that don't reach the people who are interested in your products or services.
Instead, you confidently implement ad campaigns and strategies designed to drive the best possible results for your company using data instead of gut feelings.
Learn More About How MarketingCloudFX and AdTechFX Power Business Growth
Why partner with our adtech agency?
So, why choose our adtech agency? WebFX is an award-winning advertising agency helping clients all around the world level up their sales and revenue.
Check out some of the reasons why clients chose us over another agency below:
We have a history of driving results
At WebFX, we don't just say we'll drive results for your business. We actually do it. And we have a track record of amazing results to show for it.
In just the past five years alone, we've helped companies drive the following results:
$3 billion in revenue
12.9 million transactions
7.8 million in leads
5.2 million phone calls
Want to see the results from AdTechFX and our digital advertising team in action?
Check out this case study to discover how our software and specialists helped Polymer Solutions Limited achieve a 126% increase in year-over-year (YoY) paid search quote request conversions!
Our campaigns are backed by data and experience
When you partner with our adtech company, you can rest easy knowing that you'll implement advertising campaigns powered by data instead of guesses and gut feelings.
With AdTechFX, you'll be able to access first-party data across your existing customer base, leads, and website visitors. That means you won't have to worry about missing out on third-party cookies when they finally phase out.
Your ad campaigns will be in good hands with a team with over 1.6 million hours of combined experience in digital advertising. Our specialists know how to help you collect and leverage your data to gain valuable insights that enable you to reach and convert your audience.
We provide "do-it-for-me" services
Our adtech agency also offers completely "do-it-for-me" services. Don't have an in-house advertising team? Don't have a knowledgeable team member with experience using adtech platforms?
That's not a problem when you partner with WebFX. We have a team of more than 500 subject matter experts (SMEs) on hand and ready to offer you continuous support with all of your digital advertising needs.
We can help you craft creative and engaging ads, choose the best channels to promote your products or services, purchase ad space, track your campaign's results, optimize your advertising strategies, and everything in between.
Meet WebFX:
Your world-class, tech-enabled marketing agency with over 1.6 million hours of combined expertise.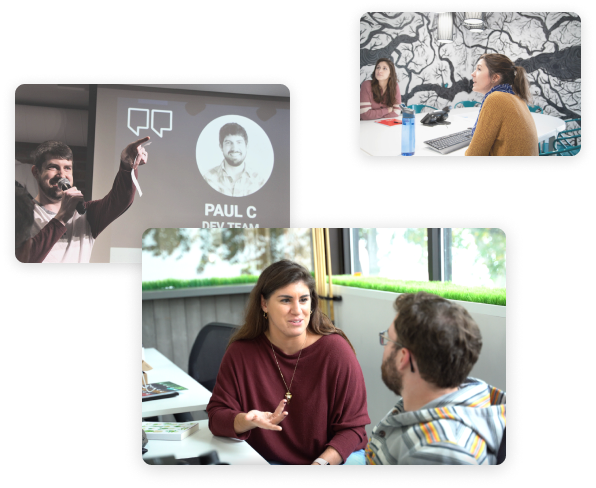 Ready to Grow? Get your FREE Quote Today!
"We measure our success by how much we WOW our clients."

Bill Craig
WebFX President
Learn More About Adtech Agencies
Got questions about what it's like to work with an adtech agency? Get the answers to your questions here!
Should I hire an adtech agency?
You should consider hiring an adtech agency if you struggle to find the time to manage your ad campaigns, don't know which strategies will drive the highest ROI for your business, or lack an in-house team that has the knowledge and expertise needed to manage and optimize your campaigns using adtech software.
What does an adtech agency do?
An adtech agency like WebFX offers an all-in-one digital advertising solution that helps you use powerful adtech software along with data-driven advertising strategies to ensure your ad campaigns reach the people who are interested in your products or services, all with little to no effort on your part.
Launch ad campaigns that power business growth with WebFX
Are you ready to power up your ad campaigns? Our team is standing by and ready to help!
Confidently launch ad campaigns designed to reach your highest-value audience members and drive a high ROI with insights powered by data, AdTechFX, and MarketingCloudFX, along with strategies from a team with over 25 years of experience in digital advertising.
You'll be able to leverage customer and website visitor data from our Customer360FX and MarketingCloudFX platforms to expand your reach, boost your conversions, and drive more sales and revenue.
Our digital advertising specialists and powerful software have already helped clients drive over $3 billion in revenue. And we can't wait to help you achieve incredible results too!
Contact us online or call us 888-601-5359 to chat with a strategist about how our adtech services can help your business grow!