7 Tips for Writing Engaging Google Ads Copy
Running pay-per-click (PPC) advertising campaigns via Google Ads can help your business obtain valuable leads that turn into conversions. In fact, PPC visitors are 50 percent more likely to convert than organic visitors. When you create engaging ad copy for your Google Ads, you help your business attract more valuable leads that convert.
On this page, we'll provide you with seven tips for writing engaging ad copy. If you need help creating impactful PPC ads, call us today at 888-601-5359 to speak with a strategist.
Let's get started!
1. Write multiple versions of your ad
The first copy of your ad isn't always going to be your best ad copy. If you want to create the most effective PPC campaign, you must create multiple versions of your ad.
In each version of your ad, you must emphasize the value of your product or services. Tell your audience why they need it and how it will help make their lives better. It's always great to emphasize the outcome of choosing your product or service.
When you create your ad campaign, you'll want to experiment with writing different types of ads. This will help you figure out the type of ad your audience responds to the best.
What's in it for me ad: One option is to focus on what's in it for your audience. Your ad copy will focus on showing your audience the value in selecting your product or service. These types of ads are very "you" focused.
Solving a problem ad: If someone has an issue, your ad content can focus on solving that issue. You provide information that tells them how your product solves their issues, which convinces them to choose your business.
Creative ad: These ads are an opportunity for you to take a different approach to advertising to try to appeal to your audience uniquely. You can take any number of approaches with these types of ads.
By writing multiple versions of your ad, you'll find the type of ad that works best for your audience and generates the best results.
2. Test your ads
Testing your ads is a crucial part of PPC advertising. If you want to create the most effective PPC campaign, you must test your ads to ensure that you're putting out the best ad for your campaign.
There are two types of tests you'll want to conduct with your ads. The first test is to figure out the right type of ad for your campaign. You can test the types listed above to see which ad drives the best results.
In addition to the type of ad, you'll want to test different elements on your ad page, too. You can test these individual elements to see if changing them makes a bigger impact on your audience.
There are various elements you can test on your page. This includes the following:
Heading
Subheadings
Body Text
Imagery
Call-to-action button
Color choices
When you test your elements, you'll want to test each element one at a time. You should only make small changes to ensure that you get pure results. Changing too many elements at a time makes it difficult to know which changes positively or negatively impact your ad's performance.
3. Integrate power words into your ad copy
When you write ad copy for your PPC ad, it isn't enough to just write words. You don't want to bore your audience with lackluster ad copy. If you want to see a strong impact with your PPC ad, you'll want to integrate power words that make your ad copy interesting for your audience.
Power words are words that draw your audience in and get them engaged with your content. The biggest power word you can use is "you." "You" is an extremely powerful word for getting your audience interested and engaged.
When you use "you," the focus is on your audience. Your text is directed towards them and speaks to them about their needs. A title that asks, "Are you tired of your leaky faucet?" is more engaging than, "We're experts at fixing leaky faucets."
With the first example, you're speaking directly to your audience and making the focus of your ad on them. The second example focuses more on your business. It's better to focus on your audience and their needs because it gets them more engaged with your ad.
By integrating power words, you'll create more dynamic ad copy that gets your audience engaged with your ad.
4. Appeal to emotion
Emotions motivate people. When you appeal to their emotions, they are more likely to act on your ad. Emotions like anger, fear, disgust, and happiness are motivators that get people to act on your page.
Here are the steps you can take to start appealing to your audience better:
Think about your audience: When you're trying to appeal to your audience, you must first think about who they are. Are they mothers, fathers, young adults, fitness gurus, or teachers? Think about who is in your audience, so you can create ads that will appeal to those types of people.
Think about your brand persona: Are you going for a comedic route or a hero route? When you think about the persona you're taking on, you can create an ad that works best with that persona.
Write with emotion: Once you have your persona, write with the emotion that embodies that persona. It will help create a more emotionally-driven ad copy.
By appealing to emotion, you'll get more people to interact with your ad.
5. Answer questions before they're asked
The mark of a great marketer is anticipating how your audience will react. In this case, you'll want to answer questions your audience is going to ask before they ask them.
When you look at your ad, think about questions your audience might ask. Here are a few questions you may see:
How much does your product/service cost?
What do I get for the price?
Is there a warranty on the product?
Are there color options?
How long does it take to receive the product?
These are common questions that your audience may ask when looking at your PPC page. By answering these questions before you ask them, you can provide your audience with the information they need. When they have all the important information, they're more likely to convert because they are informed.
6. Use keyword-rich display URLs
Keyword display URLs are important for helping your ad appear in front of the right people. Your URL should contain the top keywords for your ad. It will help your ad rank better for those keywords.
URLs can be customized for your audience. The actual URL and the display URL can be different from one another. You can customize the display URL to better fit your PPC campaign.
Creating a customized URL will integrate your top keywords to help your PPC ad appear in relevant search results and reach more leads.
7. Focus on the benefits
Whenever you create a PPC ad, it's significant to focus on the benefits of your products or services. You must show your audience why your business is the best choice and how you're going to provide them with what they need.
Highlighting the benefits of your product or service is extremely beneficial. You detail for your audience what they will get from choosing your business. It's a great way to boast about your product in a way that indicates the benefits for them.
Benefits are great selling points, too. They can convince your audience that your product or service is right for them.
Traffic attracted through PPC advertising yields 50% more conversions than organic advertising.
Are you leveraging PPC in your marketing efforts? Let's get started.
View the Guide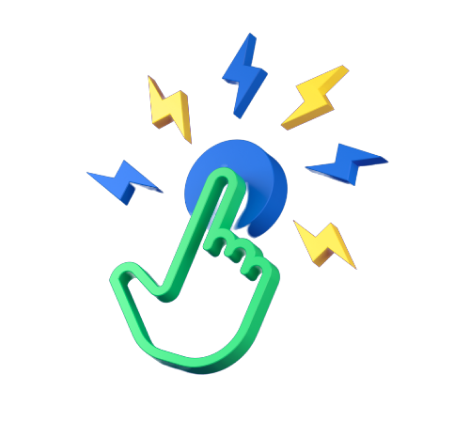 Let WebFX help you create more engaging ad copy for your Google Ads campaign
PPC ads are a valuable way for your business to obtain new leads. When you create engaging ad copy for your audience, they're more likely to click on your ad and check out your business. At WebFX, we have over 25 years of experience creating impactful Google Ads.
We're a full-service digital marketing company that specializes in PPC campaigns. Our team of over 500+ experts will bring their knowledge and expertise to your campaign. We'll help you create a PPC campaign that helps you obtain more leads.
If you're looking for a company that drives results, look no further than WebFX. In the past five years, we've driven over $3 billion in sales and over 7.8 million leads for our clients. We know how to create campaigns that help our clients grow their business.
Don't believe us? Just ask our clients! Check out our 1020+ client testimonials that attest to the awesome work we do for them!
Start creating more effective ad campaigns today
If you're ready to start creating Google Ads campaigns that help your business obtain new leads, contact us online or call us today at 888-601-5359 to speak with a strategist.
We look forward to taking your business to new heights!