Learn PPC With This Free PPC Training
If you've ever done a Google search, you've probably seen pay-per-click (PPC) advertising at work. You've probably even clicked on an ad once or twice. But you probably don't know how it works — at least not yet. If you're ready to learn PPC marketing today, look no further! Follow this definitive PPC university training to learn how to do pay-per-click marketing. However, B2C businesses can still thrive in the world of PPC by learning how to create smart PPC strategies and implement tactics to help them maximize their results.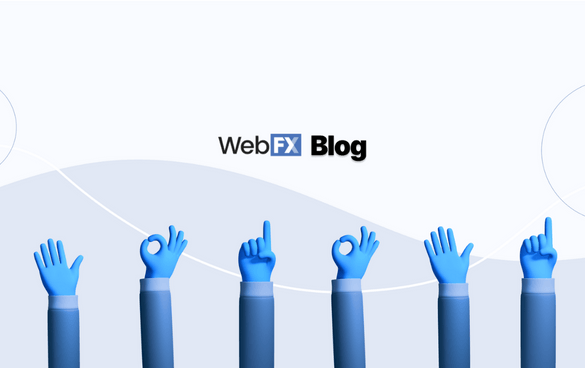 Learn
Home How to Choose a PPC Account Manager Pay-per-click advertising (PPC) is one of the most effective forms of marketing online. It can help your company's website stand out against your competition to attract qualified visitors to your site, and […]
Learn
Home 9 Tips for Achieving Your Remarketing Goals When you market your products or services to leads, the goal is for your leads to make a purchase. Some of them will come close to conversion, but they don't take the […]
Don't have time to DIY PPC? No problem! Contact us about our expert PPC services today.
Intro to PPC
Before you learn PPC tactics, you need to know PPC basics! Here is a brief definition and overview of PPC.
Pay-per-click (PPC) advertising is a form of digital advertising in which you pay to get your website shown on search engine results pages (SERPs) when someone types a matching keyword or search query. The goal is for the advertisement to lead searchers to your website. You pay for each click that the ad gets rather than for every time your advertisement shows up.
PPC has the potential to drive great results for your business and website (as long as the advertising manager knows what they're doing). With this PPC training guide, you can learn the best practices and tactics needed to run a successful PPC campaign.
Before you get started, brush up on the following advertising terms, which will be used throughout the training!
Search engine results page (SERP): This is where your PPC ads will be located. If you type something into Google and click "search," the SERP is the web page you see with all the results for what you searched.
Return on investment (ROI): ROI measures the amount of money that is profited from an endeavor. It considers the amount earned and the costs incurred.
Landing page: This is the page on a website that a user arrives on when they click on an ad.
Keyword: These are specific terms that you want to target with your ads. They tell the search engine which search queries you want your ad to show up for.
Campaign: This is the first thing you will set up to start advertising online. A campaign is the overall theme of your advertisements.
Ad group: Within your campaign, you will create ad groups, which will contain ads. These are categories that describe the themes or messages of your individual ads.
Search query/queries: The phrase that someone uses to perform a search. They may include keywords that you hope to target.
Questioning the quality of your SMB's PPC performance?
Get your FREE PPC audit from WebFX today!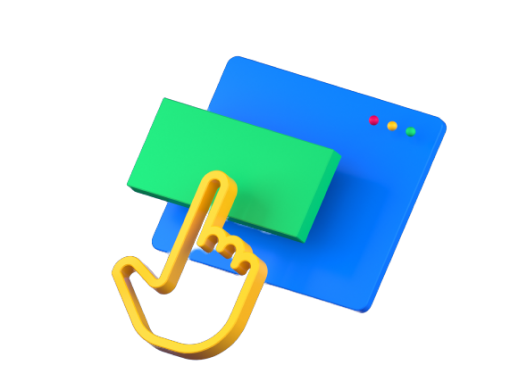 PPC platforms
While there are quite a few PPC platforms to choose from, they are not all created equal. Outlined below are the most common PPC platforms that will give you the best ROI.
Google Ads
As the most used search engine in the world, it's not a surprise that Google is also the king of advertising. Google Ads has been reported to be the most popular advertising platform for PPC.
Why? Well, think about how many Google searches are performed per day. The number reaches more than 3.5 billion! This means that it's very likely that your ad will be seen by many people if you use Google Ads. Not to mention, the Google Ads interface is fairly easy to use, even for beginners.
However, there are a few downsides to using Google Ads. Because of Google's popularity and the billions of searches each day, your ad is likely to get a lot of clicks. This means more money you, the advertiser, have to spend on your ads but not necessarily more sales of your products or services. This is something important to keep in mind when choosing your advertising platform, especially if you have a smaller budget.
Bing Ads
Bing Ads can be a great alternative to Google. It's another widely used search engine with a similar interface and setup. It can be much cheaper to advertise on Bing, but it's important to remember that it's because fewer people will see your ads. Bing is less expensive, but can be less effective than Google Ads in terms of getting people to see your ad or go to your site.
Social media advertising
Facebook advertising is slowly creeping up to Google Ads as the second most used PPC advertising platform. One of the reasons for this is the huge increase in social media use over the last few years. In 2020, the number of social media users worldwide totaled more than 3.6 billion.
Due to the widespread use of platforms like Facebook and Instagram, these can be very effective platforms to use for PPC advertising. Since Facebook and Instagram, two of the most used social media apps in the world, are now integrated, it's also easier than ever to advertise on these two platforms. You can simply create one ad which can be shown on both platforms.
Although there are also other platforms to use for PPC marketing, these are by far the most effective in terms of ease of use, traffic volume, and cost. It is recommended that PPC beginners use a combination of all three platforms — this way, you can experiment to see what works best for your business and gets the highest return on investment.
Why PPC? Top 5 reasons
When learning about pay-per-click marketing tactics, you may wonder why you should use PPC in the first place. Why not use other methods of advertising, such as TV, print, or others? There are many answers to this question, but we'll list the top five:
Cost: Firstly, PPC ads are great because you, as the advertiser, can choose how much you want to spend on advertising. In contrast to traditional advertising methods, you can control exactly how much you spend on PPC marketing.
ROI potential: In addition to controlling cost, PPC also has a higher potential for sales, conversions, and return on investment. Because you only pay when a visitor clicks on your ad, the traffic you're getting to your website will be qualified and have a higher conversion potential.
Time: Compared to other advertising or marketing efforts that may take months or years to yield results, PPC can garner results for your business in days or even hours. Especially for a new or small business, PPC is a smart option because it will get your name out there almost immediately and take very little of your time to configure.
Specific targeting: You don't want your ad to be seen by just anyone — you want it to be seen by potential customers! Compared to a billboard that only pertains to a portion of the people who see it, PPC ads can target the exact types of customers you want. Through different targeting strategies, you can focus on people in a specific area, using a specific device, of a specific gender, and more.
Ability to adjust: Because PPC uses keywords to target certain search queries, it's easy for the advertiser to adjust and test ads to get better results.
There are many other reasons why you should use PPC advertising, but you're here to learn how to run your campaign — so let's get started! And if you're still not convinced that PPC has great benefits, then keep reading to learn more about why PPC is right for your business!
Build your PPC campaign: A step-by-step guide
How do you get started with PPC advertising? Below is your step-by-step PPC university guide for how to create a campaign.
We'll be using Google Ads for the PPC training since it is the most popular platform and is very easy to set up.
Head to https://ads.google.com/ and click Start Now
If you already have a Gmail account, enter your information to sign in. If you don't have a Gmail, create an account and then come back to this step!
Choose either Experienced or Starter based on your Google Ads and PPC advertising knowledge and use. For beginners, Starter is recommended.
Choose your advertising goal. If you're not sure, we recommend choosing Website Sales & Sign Ups.
Enter your business name and website.
You will be prompted to write your first ad. This should be focused on your goal from part 4. If your goal is site visits, simply write information about your business. If you want people to contact your business, focus on that goal. Below is an example of an ad for a law firm that wants potential clients to contact them for pricing.
Now you will choose keywords for your ad. Think of how you would search for your business if you were a potential customer. What keywords would you use? You can always use the keywords that Google suggests to get started.
Next, enter the region in which you want your ads to be shown. This doesn't have to be where your business is located. If you want customers in California, choose California as your target area, even if you're located in New York.
You'll then need to choose your budget. Ads are priced by how much they will cost your business per day or per month. Keep in mind, you will need to enter your credit card information before you can enter the Google Ads interface. Depending on your business's budget, you can start with a lower investment and increase it based on the ads' performance.
Next, review your campaign and make sure everything is correct. If not, you can always go back and edit later. You will then have to enter your credit card information. If you're not quite ready to run your ads, we suggest filling out the information to keep it on file and then going into your ad interface and pausing your ad. This way, it won't be shown and you cannot be charged.
PPC management
PPC manangent? You did it! You created your first PPC ad. Did you expect to learn PPC advertising so quickly? Now that you have everything set up, what's next? Here are some tips for maintaining your PPC ad campaign:
Add more ads: Your first ad is great — but it might not appeal to everyone who sees it. It's best to create several other ads with variations of wording and goals for your business. From this, you can then see which performs best and continue to narrow down your target audience.
Organize: Google Ads makes it easy to organize your individual PPC ads through ad groups. Create a few different ad groups that describe a common theme or goal in which your ads fit. Using the example from above, we could create an ad group for "NYC," which specifically mentions that the company is located in New York City. The other ad group may be "No Location," meaning that the ads in this group do not mention the location of the business.
Perform keyword research: If you chose Google's keyword suggestions for your ad, that is perfectly fine! However, you'll want to do more keyword research for each ad or ad group you have to better target your audience and make your ads more specific. You'll want to repeat this process periodically and change and add keywords based on industry trends, current events, and what services and products your company offers. By doing this, your ads will always be relevant to users' search queries.
Add negative keywords: Like adding regular keywords as mentioned above, negative keywords can also help to match your ads to users' searches. Negative keywords can be just as effective in helping you get qualified traffic as positive keywords!
Monitor the data: There's no point in creating ads if you're not monitoring their performance! You can ensure that you're getting the best possible results and ROI by simply looking at your campaign data and making adjustments to your ads based on the data.
Growing your social presence with WebFX is a walk in the park.
"WebFX allows growing your social media platforms to be stress-free! They are knowledgeable and adapt to your company needs!"
Learn More About Our Social Media Services

Keep learning PPC with this fantastic resource
Are you ready to run your own PPC campaign after completing this PPC training? Then get started today!
To stay up to date with current PPC trends, updates, and tips from our WebFX experts, subscribe to our newsletter, Revenue Weekly. Here, you'll get periodic updates about the advertising industry that will empower you to improve your PPC campaigns.
Or, if you'd rather partner with an industry expert who can help you run your PPC campaigns, contact us today for a free quote!