How to Use PPC for Your Local Business
If you own a local business, it's likely that one of your main goals is to spread the word of your products or services to as many potential customers as possible. But that can be a difficult goal to accomplish on a budget.
Pay-per-click advertising, or PPC, is one of the best ways to advertise your local business, stay within your budget, and get ahead of the curve in comparison to your competitors.
Keep reading to learn how your local business can use PPC, and give us a call at 888-601-5359! We serve clients across the country, so whether you need PPC services in Richmond or PPC in Tampa, we've got you covered.
What is PPC?
We explain PPC and more in the video (and text) below!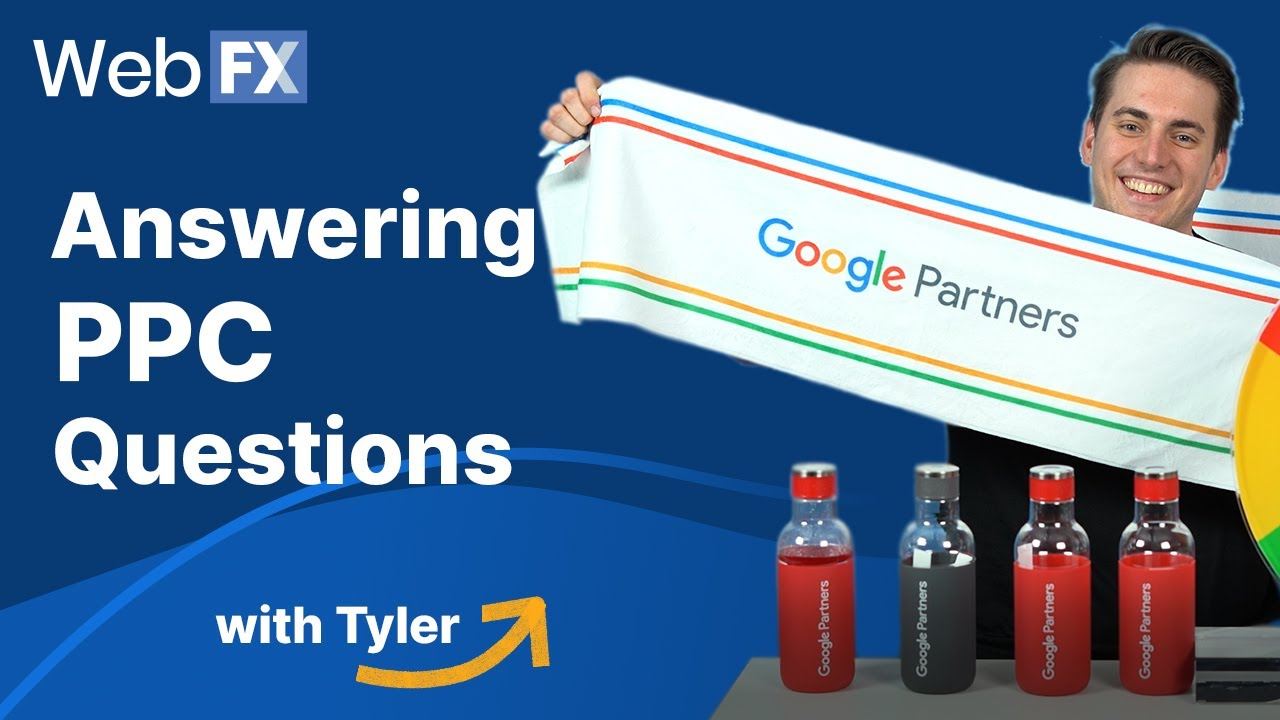 The most common form of pay-per-click advertisements are the ads that appear in search engine results based on the keywords a user searches. If you use Google or another search engine on a regular basis, you're likely already familiar with them.
You can also create PPC ads on social media platforms like Facebook, Twitter, and LinkedIn.
The best part about PPC is that you control how much you spend on any one ad campaign, which is especially important to local businesses owners.
Whenever you create a PPC campaign, you determine in advance how much you're willing to pay for each click to your site. Then, your ad will be shown if you have one of the highest bids.
Even after your ad appears, you only have to pay when a user clicks on that ad. So if potential customers are seeing your ad, but not clicking on it, you won't have to pay a cent.
The only time you'll pay is when the ad delivers users to your website – meaning that you won't waste your money on people who aren't interested in your products or services. This makes PPC great for anyone on a budget.
What can PPC do for my local business?
Because local businesses have the advantage of being able to target their most valuable customers by location, PPC can help attract the customers that are most likely to convert.
For example, large businesses that deliver products worldwide compete directly with many other large companies offering similar products. For these companies, it's expensive to advertise for their industry's keywords because there is a ridiculous amount of competition.
Local businesses, on the other hand, have the advantage of focusing on a smaller audience. And unless there are several other local businesses offering the same services to your community, it's much less competitive to reach new customers.
BONUS READING: 6 COMMON PPC QUESTIONS ANSWERED
Why is PPC for local business so important?
When thinking about local businesses, one of the most relevant characteristics is the uniqueness and specialization that you can bring. This is, no doubt, one of your biggest assets.
PPC shows your ads right in the results of customer searches, which means you can easily reach the people who are actively looking for the services and products that you offer.
As a local business owner, you have a leg up in the standings because you are able to market to a smaller pool of people, which means you aren't spending as much money on ads.
For example, with Google Ads, you can reach a smaller, targeted group of people within your specific location. This also ensures that you're not spending money advertising to people that live nowhere near your business.
How to use PPC for your local business
Start your campaign by deciding what platforms you want to launch your PPC ads. There are numerous platforms to choose from and all can yield great results for your local business.
Google Ads
Google Ads allows you to place advertisements in Google search results.
Their placement is based on Ad Rank, which is the product of multiplying your website's quality score by your bid for certain keywords.
Your text ad will be placed in order of its Ad Rank, so you should consider all the factors that make up your quality score and consider how much you bid.

Factors to consider with your quality score include the relevance of your keyword, how relevant your text is in your ad, and landing page quality, just to name a few.
You can also create product-specific ads through Google Ads, so they will show up in Google Shopping. When users click a product, they are taken straight to your website, where they can purchase the product in the ad.

Display Ads
Retargeted display ads are a great way to get previous visitors back on your site.
They allow you to serve users ads that are hyper specific to what they've already been looking at.
For example, if a user has been already searched for "fall cardigan," you can retarget them by showing an ad of a cardigan they were previously looking at.

Social Media Ads
Social media ads are a great way to target your audience based on highly specific information like interests and career. Considering that platforms like Facebook, Twitter, and Instagram have a combined audience of billions, you have the chance to reach many potential customers.
Social media ads are also great for your business if you are working on a budget because you virtually can't overspend. After setting your budget, the platform will ensure that you only spend a certain portion of your budget every day, and you can also set a cap on your campaign's overall spend.
What are the next steps?
After choosing what platforms you want to advertise on, it's time to make sure that your content is worthy of conversions.
It's one thing to get potential customers to your page with ads, but they won't be successful unless the content makes them want to convert.
In order to convert customers, your pages need to have up-to-date information, accurate information about your business, and a fast load time. These are just a few factors that will determine if your site prompts visitors to convert.
After that, you're ready to let your PPC campaign work its magic!
Are you ready to start your campaign?
WebFX is one of the best PPC advertising companies money can buy. We have over 500 seasoned PPC professionals that can help take your campaign to the next level.
If you're ready to see what PPC can do for your local business, contact us today for a free quote!