Adtech Pricing: How Much Does Adtech Cost in 2023
Adtech pricing can range anywhere from $20 to over $50,000 per month. How much you pay for advertising technology can vary depending on several factors, such as the platform provider you use, the features you need, the size of your company, and more.
Adtech pricing from WebFX
Our adtech software, AdTechFX, is included as an add-on service with our PPC and social media advertising services (pro plan or higher).
PPC Advertising Services Pro or Enterprise
Starting at 15% of ad spend / month
Or $975 per month, whichever is higher
$5,000 – $30,000 monthly ad spend (paid to networks)

10,000 keywords

AdTechFX: Third-party audience targeting, CRM pipeline retargeting, account-based retargeting
Social Media Advertising Pro or Enterprise
Starting at 15% of ad spend / month
Standard consultation and reporting plan
Up to 3 networks included

Up to 10 advertising campaigns

AdTechFX: Third-party audience targeting, CRM pipeline retargeting, account-based retargeting
Your Adtech Pricing Guide Cheat Sheet
Need quick answers to average adtech costs? Check out this cheat sheet!
How much does adtech cost in 2023?
So, how much does adtech cost in 2023?
On average, you can expect to pay anywhere from $20 to over $50,000 per month for advertising technology.
Adtech software comes in the form of various tools, platforms, and features from different providers.
That means you could pay less for adtech if you only need to access basic features. On the other hand, you will likely pay more for adtech if you have a larger team that all need to access the tool and want more advanced features.
What determines adtech pricing?
As we mentioned above, adtech software pricing can vary greatly depending on several factors.
For example, some adtech platforms may only enable you to access a few basic features or launch ads on one channel. For example, Facebook Ads Manager will allow you to advertise on social media platforms like Facebook and Instagram.
Meanwhile, other adtech platforms will give you access to several online advertising channels and advanced audience targeting features.
You can typically expect the following factors to influence the total price you'll pay for your adtech platform:
The platform provider you choose
The features you want to access
The online advertising channels you want to use
The number of team members that need access to the platform
How can adtech software benefit your business?
Now that you know the cost of adtech software, let's dive into why you should invest in it in the first place.
Adtech platforms are essential for companies that want to ensure their ads drive the highest possible return on investment (ROI).
Here are some more benefits you can experience with adtech software:
Time and resource savings: Adtech platforms give you the convenience of managing all of your ad campaigns in one central location. Plus, many tools allow you to automate time-consuming tasks, like bidding and ad space purchasing, to save you tons of time.
Highly-targeted advertising campaigns: Advertising technology allows you to use customer data and insights from your website visitors to launch targeted advertisements that reach users interested in your products or services.
Expanded reach and online visibility: Adtech platforms can help you launch advertisements across various online channels where your potential customers go online for things like news, recipes, entertainment, and more. As a result, you can reach more members of your target audience where they spend their time and enjoy a boost to your online brand awareness.
Meet WebFX:
Your world-class, tech-enabled marketing agency with over 1.6 million hours of combined expertise.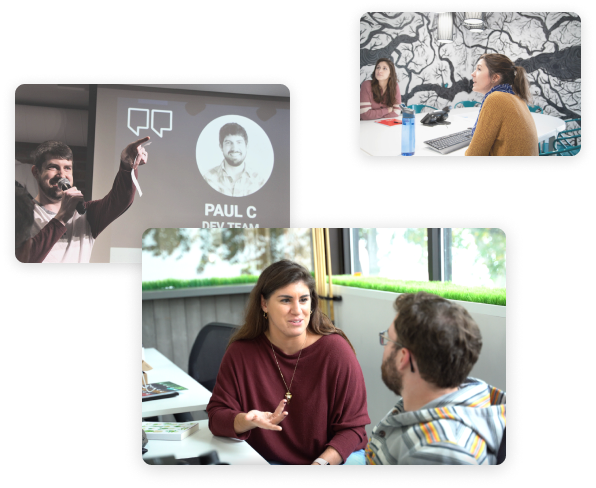 Ready to Grow? Get your FREE Quote Today!
"We measure our success by how much we WOW our clients."

Bill Craig
WebFX President
Why choose adtech solutions from WebFX?
Ready to invest in adtech software after reading about those incredible benefits? WebFX has you covered.
We provide data-fueled adtech services that give you access to an award-winning adtech platform and a team of over 500 digital advertising and marketing experts.
Our in-house adtech platform, AdTechFX, enables you to leverage insights from over 1 billion data points from our marketing proprietary software, MarketingCloudFX.
Then, AdTechFX uses that data to power your ad campaigns. For example, with AdTechFX, you can:
With WebFX, you'll get access to powerful software and an experienced team that knows how to leverage that software for impressive results all in one place. That means you can enjoy massive cost savings by getting the solution for all of your adtech needs in one place!
Plus, we offer completely "do-it-for-me" services! Our team can take care of crafting, implementing, managing, and optimizing your ad campaigns so you can sit back, relax, and watch the revenue roll in!
93% of WebFX customers are extremely satisfied with their digital marketing results.
"Working with WebFX, everything is very organized and strategic. We're only a year into our partnership, and our expectations have definitely been met."
View More Client Testimonials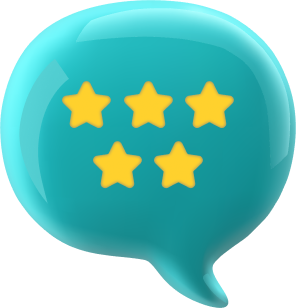 Access massive cost savings with custom adtech solutions from WebFX
WebFX is an industry-leading adtech agency that helps clients in over 154 industries drive more revenue and power business growth with effective advertising campaigns.
With over 650 ad campaigns managed and a client retention rate of nearly 100%, we're confident our adtech services can help you achieve and exceed your business goals!
We've already helped clients drive over $3 billion in revenue, is your business next?
Contact us online or call us at 888-601-5359 to chat with a strategist and learn more about how our adtech solutions can help your business drive revenue!