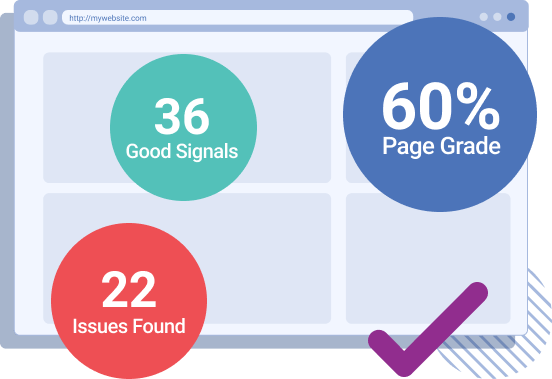 Free SEO Checker and SEO Analysis Tool
Want to drive more traffic to your website and earn more revenue for your business?
With our free search engine optimization (SEO) reporting tool, you can uncover weaknesses in your SEO strategy, plus discover strengths. Even better, you can see how your pages stack up against a competitor's page.
Just add the URL of the page you want to audit.
We'll compile a comprehensive SEO analysis that outlines what your site is doing well and areas where you can improve your SEO strategy. And we'll include a score, ranging from 0 to 100, based on the number of positive signals and problems we find.
Inside Your SEO Report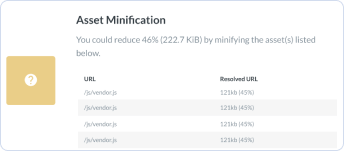 Site Speed Analysis
A fast website is a must for a first-page ranking. Does your website make the cut? Get the answer, plus advice for how to make your site that much faster with our free SEO analyzer.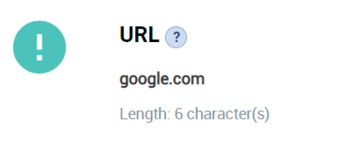 URL Optimization Check
A URL influences how search engines and users look at your website. Our SEO checker assesses the format, length, and optimization of your URL for you.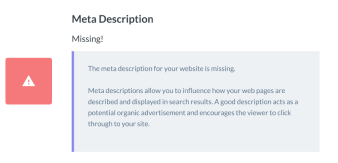 Meta Tag Assessment
Your meta tags can make-or-break a page's performance. Learn if a page's meta tags miss the mark and how to make them hit the bullseye with our SEO audit tool.

Content Grade
Content is king in SEO, making user- and search engine-friendly content vital. Get actionable insight into the length, format, and optimization of your content via your SEO score.
Image Optimization
Unoptimized images provide competitors the chance to push past. Check and see whether your images need alt tags, SEO-friendly filenames, and more.

Code Analysis
The backend of your site matters as much as the frontend. Is yours optimized for SEO? Find out with our free SEO report, which does a six-point code analysis.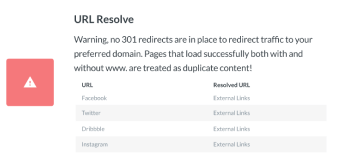 Page Link Audit
Earning backlinks for content is one of the biggest challenges of SEO. See where your page content stands in 15 seconds with our free SEO audit tool and backlink checker.

Domain Grade
Your domain or website URL is a critical component. Our SEO checker does a 360-degree analysis, looking at your domain length, age, robots.txt file, and more.
Mobile-Friendly Check
More than 50% of the world's Internet traffic comes from mobile devices. Does your site deliver? Find out, as our tool checks and tests your mobile friendliness.
Social Media Audit
Social media can make your content go viral, if you let it. Our free SEO report audits the presence of social sharing buttons to let you know where you stand.
UNHAPPY WITH YOUR AUDIT RESULTS?
Get a Custom SEO Quote!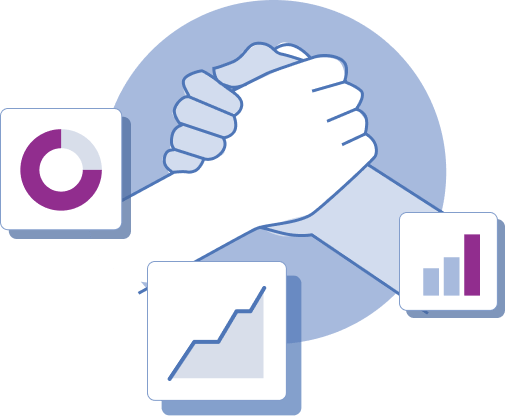 Some of Our Client Successes
We measure our
success by how much
we WOW our clients.

Bill Craig
WEBFX PRESIDENT
Looking for more SEO Resources?
SEO Pricing
Confused by SEO pricing structures? We break it all down for you!