Small Business SEO Consultant: Your Guide to SMB SEO Consulting
Small and medium-sized businesses (SMBs) have a daunting task of competing against bigger companies online — and SMBs often have fewer resources and a reduced workforce. When you're engaging with large corporations and industry giants, you need every tool possible to stand out and attract more customers.
Your small business website is one of these essential tools, and it's the gateway to real growth and revenue surges. With search engine optimization (SEO), you can rank at the top of Google and Bing's search engine results pages (SERPs) and earn more leads and revenue.
If your SMB wants to boost online traffic, SEO consulting is a viable way to gain professional advice. Small business SEO consultants can strengthen your Internet marketing strategy and generate high volumes of revenue.
Do you need small business SEO services right now? WebFX is a leading SEO agency for a range of industries and businesses — and we believe in results. In the last five years, we've driven over $3 billion in sales and over 7.8 million leads for our clients.
Contact us online or call us at 888-601-5359 today to find out how our small business SEO packages get your small business site more visibility.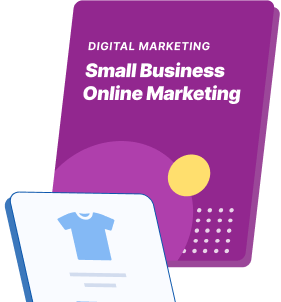 Small Business, Big Growth Potential
Written by our expert marketing team to help your small business grow your online presence!
Get My Free Guide
What is an SEO consultant and what can they do for me?
An SEO consultant is someone who provides professional advice to businesses about how to optimize websites to rank higher in search results. Small business SEO consultants specialize in helping smaller enterprises navigate optimization challenges to achieve their business goals.
SEO consultants offer an analysis of your site's HTML code, content, links, and design to ensure it meets Google's standards and other search engine ranking factors. Because search engines use algorithms to locate and display the best search results, it's useful to have an experienced SEO consultant to inform you about the range of changes you can make.
So, what can an SEO consultant do for you? They will familiarize themselves with your site, diagnose its condition, and help you implement changes to drive better results. Their feedback is an excellent starting point for making modifications and receiving essential Internet marketing information.
SEO consulting 101 for small businesses
So, what does SEO consultation look like for your small business? Consultations aim to equip you with SEO know-how so you can correctly approach your site with modifications and continual tweaks.
Small business SEO consultants examine many of the same elements on websites as experts do for general SEO efforts. However, they tailor their approach to the unique needs of SMBs.
Let's dive into these three areas of SEO that consultants inspect for small businesses.
1. On-page optimization consulting
The most straightforward part of SEO is on-page factors, and it's a decent starting point to discuss with a consultant. On-page SEO is what you can directly manage to improve your site for Google.
It involves HTML tags, keyword usage, and content creation — and SEO consultants can review these to form a more appealing resource for visitors and search engines. Because search engines prioritize quality, they want your on-page elements to show signs of thoroughness.
Rather than computer-generated content and titles, it's ideal to put out creative, accurate on-page practices.
HTML tags
While users might not consciously make decisions about your site based on HTML tags, the tags make a huge impact. Tags create descriptions to complement body content, which informs visitors on your site's purpose and stands out against multiple other titles.
Header tags: H1 and H2 — split up body content and incite better performance. Users won't see the headers until they arrive on your site, but Google's algorithms detect these details as they sort through your site's pages.
Meta description tags show up in the search results, and well-written tags engage users, leading them to click on your result.
Title tags show up in the search results, too. Consultants can tell you whether to beef up your titles with more enticing phrases or if they're acceptable as is.

Consultants can sift through the HTML code and gauge whether you need to revamp any tags.
Keyword research
A robust SEO strategy targets keywords that relate to your small business' industry and audience. In the tags and body content, you can carefully place the right amount of keywords for your page to display when visitors search the keywords.
However, consultants have picked up effective tips and tricks throughout their experience on the best keyword practices. Their research methods can skyrocket your SEO campaign and bring a profitable outcome.
Content optimization
Content is central to SEO, and there are particular ways you can format your written blogs, guides, informative pages, and product pages to climb through the rankings.
Even for small businesses with a limited pool of customers, site content allows you to connect with your audience and build a name within your field. SEO consultants can walk you through what your site needs to publish to act as a viable resource for potential customers.
2. Off-page optimization consulting
Off-page SEO is more challenging to nail down and control, but consultants can check on your off-site reputation and get you back on track. Off-page SEO means you establish a network on the greater Internet to gain authority and trustworthiness.
Backlinks
As your small business earns attention, other sites can link back to yours — which is called "backlinking." Backlinks demonstrate to search engines how well known your small business is and what people think of your pages.
SEO consultants can test your backlink status with a variety of tools, and the more referring sites you have, the better your site's off-page SEO turns out to be.
Mentions
How people talk about your small business' services and products across the Internet also factors into your off-page condition. SEO consulting experts can monitor mentions about your brand to gather intel for your site.
3. Local SEO consulting
For small businesses with physical headquarters, local SEO is a valuable, and small business SEO consultants can enhance your site by practicing local SEO. Local SEO is when you target a specific city or region to draw people to your brick-and-mortar location.
Essentially, when users type in "near me" or add a certain city name onto their typical query, your small business can try to top the results.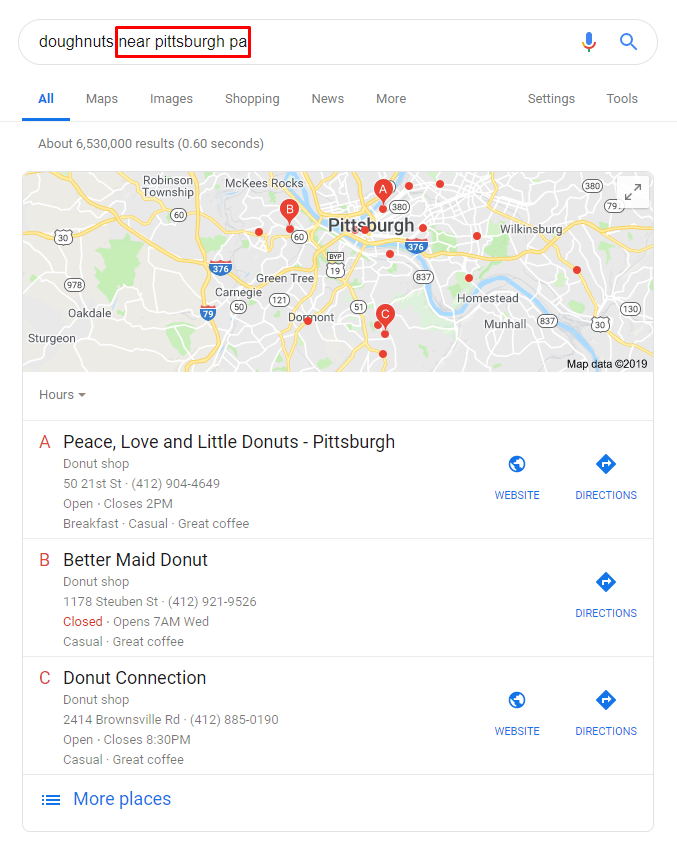 Google Maps is a major part of local SEO because it comes along with the organic search results as a rich snippet for most local searches. If you search your business type in your city and the results focus heavily on addresses and map listings, local optimization is a wise move.
Small business SEO consultants can guide your business through Google My Business set up and additional site changes to increase both site and foot traffic.
Independent research from Clutch has named WebFX the
top SEO company

in the United States.

Clutch has personally interviewed more than 250 WebFX clients to discuss their experience partnering with us.

Read More Clutch Reviews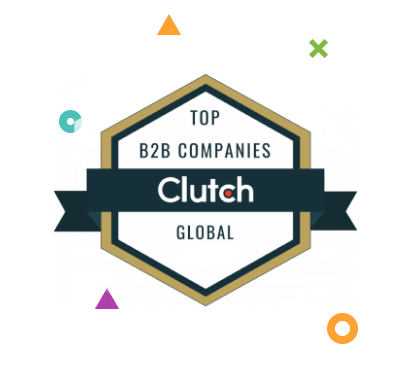 7 benefits of SEO consultation for small businesses
When your business' scale is smaller than most, SEO consulting can still suit your budget and needs. It can also propel you to greater heights in the long run, as you pull in traffic and make sales.
Overall, small business SEO consultation is able to outfit you with brand awareness, competitor research, and insightful recommendations, which benefits your bottom line.
Keep reading for the 7 benefits of small business website optimization.
1. Gather feedback and recommendations
It's a considerable perk to have someone on the outside of your small business lend their expert opinions. You and your team are extremely close to your day-to-day systems and business goals, but an SEO consultant has a fresh perspective to evaluate your website.
The main responsibility of consultants is to dig into your online presence and pass on their advice. If you follow through on their feedback, you can bring your small business into the technology-driven marketplace.
Consultants are also armed with years of experience and in-depth study of search engines, so their actionable counsel adds to your campaign and your in-house team.
2. Gain knowledge of competitors
As a small business, you contend with several large-scale businesses and other small groups, but you can become a formidable player by grabbing the attention of your audience. You need to peek into your competitors' behavior and SEO to pull ahead of them.
Consultants can flesh out your competitors' performance through research and analyze how you can implement better practices. Competitors serve as good models for a fledgling small business, but they can also expose gaps in mature small business' strategies.
For example, if you're an athletic goods store, a fellow athletic goods store could have posts ranking for keywords like "soccer equipment for sale" when you've only created posts with the keywords "buy soccer ball." Competitor research can broaden your view of the keywords you can zero in on for your small business.
SEO consultants can scrutinize SEO-related elements like their keyword usage and product descriptions, and they can come away with strategies to outrank them based on these details.
3. Strengthen your brand
Structuring your brand is crucial for small businesses to keep up a steady flow of revenue. Whether you're starting out or pushing to cement your brand, you need to be identifiable for your prospective customers.
Think about a time you searched on Google and looked through the results. Did you gravitate more toward names you recognized? That's the case for most search users, so you need to discuss with a consultant the ways to make your brand distinct and familiar in the SERPs.
SEO-focused content curation can educate people about your brand and values while nudging your page higher in the SERPs. You can instruct your audience about your most compelling assets, the best ways to use your products, and other relevant information, which prepares your customers with necessary facts.
The advice of small business SEO consultants can put your pages and brand in the limelight of the first SERP to develop your business.
4. Meet business goals
Each business has its own expectations to meet, and an SEO can orient your strategy around specific business goals. Professional SEO optimization isn't just to gain visibility — it also directs potential customers down the sales funnel.
SEO consultants can arrange goal tracking to keep you aware of your progress. If you're interested in accumulating leads, you can use SEO to reel in visitors to sign up for your newsletter, create an account, or give you a call. SEO that's dedicated to user experience and content with solid call-to-actions (CTAs) can give you a wide pool of leads.
Hiring a consultant can also encourage purchases if you have an online shop. If you're an ecommerce small business, your business goals rely even more on transactions through your site. Getting an initial purchase isn't the only effect that proficient SEO can have — you can also practice retention through a high-performing site.
Ultimately, you can see a robust return on investment (ROI) by entering the race for the #1 spot on Google SERPs, and the guidance of a consultant can eliminate early guesswork in your campaign.
5. Stimulate revenue
Professional SEO services work in a cycle — first, you dress up your site, so it ranks in SERPs. Then, people see your pages and brand, so they visit your site and increase traffic. Finally, your site leads them to convert and eventually make purchases.
So, what does this mean for your bottom line?
It means that SEO, if carried out with expert advice, can supply further revenue to your small business. No matter the size of your business, you're dependent on income to keep your operations steady and gradually grow your start-up or small enterprise.
SEO produces more than a seamless design and brand awareness — it stimulates real funds from actual transactions. People spend increasingly long periods of time searching online — and SEO helps you connect with more leads and turn them into loyal customers.
6. Make connections with customers
Functioning as a small business, you probably don't have the reach that expansive corporations do, but a consultant can set your SEO efforts on the right individuals.
Consultants practically have search intent — figuring out why people enter keywords into search — down to a science. If you can deliver content that meets your audience's needs better, then your customers can view your business favorably and return for more products or services.
For example, if a popular keyword in your industry is "best soccer socks," then your SEO consultant can determine that the search intent is transactional — the searcher is most likely getting ready to buy socks. Queries like this can fit on product pages, whereas keywords like "how to wash soccer socks" would fit on a how-to blog post.
Engagement with your audience is a rewarding endeavor for small to medium-sized businesses, and user-friendly optimization easily pumps up your connection to customers.
Social media activity can aid your online reputation and boost your site performance, and during the SEO process, you can construct a network that gives you leverage. While social media isn't a direct SEO practice, it's a typical step to amplify off-page influence. Shares, likes, and follows naturally get online word-of-mouth going, and your small business can foster relationships through Twitter, Facebook, LinkedIn, and Instagram.
7. Connect with more mobile users
A byproduct of SEO is a strong mobile presence because Google now prioritizes mobile-optimized sites over desktop sites. This is due to the recent update of mobile-first indexing because Internet usage on mobile devices continues to grow.
Mobile SEO is important because when your site keeps its original scale on a screen with different dimensions and a tiny size, users have to excessively zoom and scroll during most of their session to read little text and navigate through spread-out features.
Small business SEO consultants are qualified to tailor your site for handheld device screens, which smooths out the user experience for a large portion of site visitors.
Responsive design is the go-to solution for pleasing mobile and desktop users. Your site adapts to the screen size with this method, so your visitors view a proportional layout.
SEO and mobile optimization both play into your end goal — more sales and revenue. If you're wondering what to tell your small business SEO consultant about your mobile condition, you can check your status on Google's Mobile-Friendly Test.

It displays the look of your site with mobile dimensions, which gives your consultant an initial grasp for your SEO campaign.
Mobile SEO opens up your products and services to another group that's on-the-go and attentively browsing, which can enrich your small business.
Choose WebFX's small business SEO consulting services
Your small business deserves a seasoned team of SEO consultants to fortify your site and implement an effective strategy. At WebFX, we have small business SEO packages to accommodate your budget and goals.
WebFX is a top SEO agency that's focused on driving results for our clients. In the last five years, we've earned 7.8 million leads for clients and generated $3 billion dollars in client revenue.
Are you ready to add SEO services for your small business? Join us in our long history of client success — contact us online or call us at 888-601-5359 right now to hear about our services from a team member.
How Is Your Website's SEO?
Use our free tool to get your score calculated in under 60 seconds.