Thanks to popular content management systems, or CMS, like WordPress, blogging is no longer limited to people with extensive knowledge about creating websites. Instead, it's become an easy and convenient way to share information and build brand authority.
WordPress in particular offers a number of plugins that enable easy editing, publishing, and search engine optimization, or SEO. But while these plugins are helpful, they don't eliminate the need for human input.
While WordPress plugins and tools makes SEO easy, it still requires a little bit of effort. Computers still aren't advanced enough to write enticing headlines or select appropriate keywords, so it's important to do those steps manually. So, does WordPress need SEO? The answer is yes, but plugins simplify the process. Keep reading to find out which steps the CMS can do for you, and which ones you'll need to do yourself.
If you'd like to speak with a specialist, you can reach us at 888-601-5359.
Don't forget, we specialize in SEO for Jacksonville, SEO for Miami, and SEO for Richmond, in addition to SEO services for just about any other location you can think of!
What can WordPress do for SEO?
The purpose of a blog is to share your insights and expertise with the public. The purpose of SEO is to bring more people to your blog. These two elements of your strategy clearly go hand in hand, so it's critical to make sure that your SEO is effective.
Thanks in part to the many optimization tools available for WordPress, it's one of the best CMSs for SEO.
Although there are many tools that will help you optimize your site, one of the most popular is SEO by Yoast. This plugin, along with WordPress's built-in features, can do the following things for your blog's SEO:
SEO-friendly URLs
Search engines rank pages on a number of factors, including URLs. If a URL doesn't provide a clear description of the page's content, it doesn't get indexed as easily and, as a result, doesn't rank very high. WordPress enables you to customize each URL, making each page of your blog rank higher.
Focus keywords
With SEO by Yoast, you can enter a target keyword for each blog post. It will immediately identify whether that keyword is present in your heading, page title, URL, content, and meta description. Although you could identify all of those things on your own, it provides an easy way to ensure that you've included your keyword in all the right places.
SEO title
If you come up with a clever or attention-grabbing title for your blog post, by all means, use it. That being said, if it is long or complicated, and doesn't include the keywords for your post, you might want to consider having an alternate SEO title.
With SEO by Yoast, you can create one. This is the title that will be indexed by search engines (and hopefully be found by users looking for articles like yours), but will not alter the header on your page.
Meta description
If you're not familiar with meta descriptions, they are the 160-character descriptions that appear below page titles in search results. The default meta description for a WordPress post is the first 160 characters of a post, but what if your first sentence doesn't give a great idea of what the page is actually about?
That's where a plugin that allows you to create a meta description comes in handy. Here, you can write a quick summary of what the page is about, without having to alter the way you begin your blog post.
Partner with a team of ecommerce masters!
WebFX campaigns have delivered more than 12,936,451 ecommerce transactions in the last 5 years
Read the Case Studies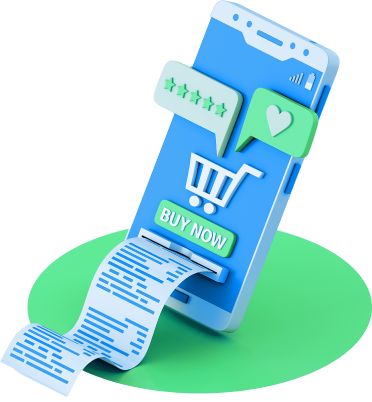 How can you optimize your WordPress site?
Plugins and other features make SEO on WordPress easier, but they're not magic solutions. Using these features won't automatically send your blog to the top of search engines.
So what else can you do to improve each post's SEO?
Produce quality content
You can use every SEO plugin available on WordPress, but their impact cannot outweigh poor content. Although this isn't as quick or easy as entering a few keywords into a plugin, it's arguably much more important. Keep using the tools, but also keep producing quality content on a regular basis to stretch their effectiveness.
Over time, your content will attract a loyal following and generate more clicks and shares in the process. Both metrics will count as much in search rankings as much as the SEO tools you use, and will keep visitors returning to your blog.
Incorporate keywords naturally
Plugins can make it easy to see whether you've used your selected keywords, but they can't tell whether you've used them well. Even if your title includes a keyword, no one will click on it if it doesn't make sense. Make sure that your keywords not only accurately reflect the content of your post, but also sound natural within it.
If you simply put keywords in random places, your SEO plugin might think you've done a great job. But if your readers find that they sound awkward or don't make sense, you're not doing yourself any favors. It should also go without saying that you should avoid keyword stuffing. WordPress plugins may not be advanced enough to identify this, but Google certainly is.
Regularly update plugins and keywords
SEO is a constantly changing process. Keywords fall in and out of favor, and search engine algorithms are updated all the time. At the same time, WordPress is constantly adding new plugins and updating others.
Keep up on both fronts by regularly updating your plugins and keywords. You don't need to go back and edit posts on a weekly (or even monthly) basis, but if you think that one of your posts could potentially rank for a certain keyword, it's worth making a few changes.
Link to other content
Although links from other sites hold the most value, internal linking should have its place in your SEO strategy. By linking previous posts, you make it easier for crawlers to see the hierarchy within your site, and also increase the chances that readers stay on your blog after reading an article.
WordPress cannot identify opportunities to link to other posts, but you certainly can. Think about posts, or even pages on your site, that are related to what you are writing about, and link to them wherever relevant.
Independent research from Clutch has named WebFX the
top SEO company

in the United States.

Clutch has personally interviewed more than 250 WebFX clients to discuss their experience partnering with us.

Read More Clutch Reviews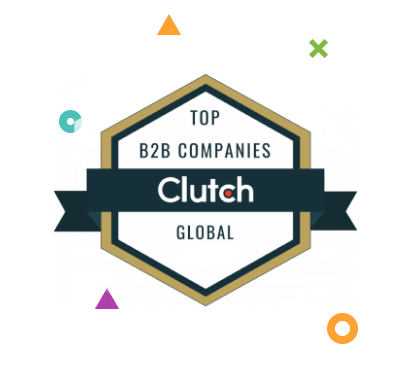 So, does WordPress need SEO?
By now, you should be able to confidently answer: yes. WordPress needs SEO, and while its built-in features and various plugins simplify the process, there is still work to be done.
If you need help doing SEO for your WordPress blog, feel free to contact us! We'll be your WordPress SEO consultant and help you get the results you desire from your WordPress site.
How is your website's SEO?
Use our free tool to get your score calculated in under 60 seconds.