As a business owner, one of the first decisions you need to make is what content management system (CMS) you will use to set up your website and market or sell your products and services online. Among other considerations, you'll want to select an option that allows you to easily optimize your site to achieve high rankings in search engine results.
Drupal is one of the most popular content management systems in the world, and it's a great choice for businesses looking to quickly set up a website without coding new pages from scratch. And it's an SEO friendly CMS – as long as you take a few key steps to optimize your site.
On this page, we'll take a look at some of Drupal's key features and some tips you can use to improve the SEO of your Drupal website. Keep reading to learn more, and give us a call at 888-256-9448.
What is Drupal?
A free, open source software, Drupal allows you to create and manage various types of websites. The application includes a content management system and development framework.
You can use Drupal to create:
Personal, corporate, and ecommerce websites
Blogs
Portals
Forums
Resource directories
Drupal SEO
Drupal is ideal for people who want to create custom websites but lack technical knowledge, and it has a number of features that make it easy to implement SEO strategies. Let's take a look at a few strategies you can use to get your Drupal site indexed and ranking in Google search results.
Keyword research
Just like any SEO campaign, you need to start with keyword research.
You can use tools like KeywordsFX and Keyword Tool to discover the keywords and phrases people search to discover your products online.
Then, you can incorporate those keywords in your site content and key places on your website, such as title tags, headings, and meta descriptions.
This will help your business to appear in search results for relevant queries.
Enable clean URLs
By default, Drupal gives all of its URLs an ID instead of a readable URL. For example, it might look like: http://www.example.com/?q=node/21.
However, URLs should describe the content of your pages to search engines and website visitors.
In order to create readable URLs, you simply need to enable clean URLs in your settings.
Go to Administrator > Configuration > Search and metadata > Clean URLs
Wait for automated tests
Check the "Enable clean URLs" checkbox
Click "Save configuration"
This will allow you create clean URLs that contain keywords you want to rank for in search engine results.
Publish quality content
After you conduct keyword research, you can begin to create fresh, helpful content related to the products and services you offer, as well as industry trends.
Search engines love fresh content, and keeping your site updated with blog posts, infographics, videos, and other forms of content will keep search bots coming back to your site to crawl and index new pages.
Partner with a team of ecommerce masters!
WebFX campaigns have delivered more than 12,936,451 ecommerce transactions in the last 5 years
Read the Case Studies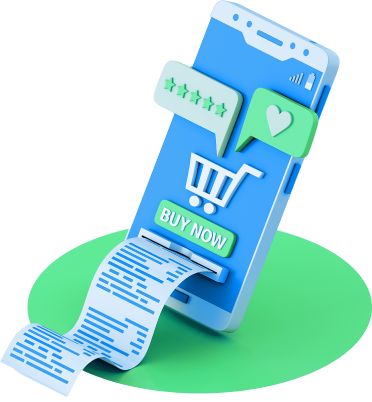 Plus, people will be more interested in learning more about your business if they discover helpful content you've published online.
Enable modules
From an SEO standpoint, one of the best parts of Drupal is that you can download new modules to customize your site and add essential information to each page.
For example, the SEO Compliance Checker evaluates each page to ensure it follows SEO best practices. And it alerts you if anything isn't working correctly.
In addition, the Page Title module allows you to incorporate keywords in your title tags, and the Metatag download enables you to add meta descriptions to your pages.
You can even create an XML sitemap to make it easier for search engines to find and index your pages.
For more information, you can check out the complete listing of Drupal modules.
Track results
With Google Analytics and Webmaster Tools, you can access valuable data and metrics, like traffic and conversions, from your website to help you make important business decisions.
These tools will also help you track your SEO efforts and improve your strategy to reach even more customers.
SEO plans from WebFX
At WebFX, we want to help your business achieve higher rankings in search results, attract more customers, and earn more revenue.
Our custom SEO plans can help you optimize your Drupal site to take your business to the next level.
We also believe in transparent pricing, so we published our SEO plans and rates online to help you choose the option that's best for your business.
Learn more
Interested in learning more about how SEO plans from WebFX can help your Drupal site achieve higher rankings in search results, attract more customers, and earn more revenue?
Check out our SEO plans online, and contact us today to speak with a strategist.
We're excited to work with you!
How Is Your Website's SEO?
Use our free tool to get your score calculated in under 60 seconds.