SEO Technology: How to Find the Best SEO Tech for Growth
Search engine optimization (SEO) is an intricate strategy that requires continuous optimization and management. With so many moving parts, you must invest in the right SEO technology to help you maintain your strategy.
Finding the right SEO technology is challenging. With so many options on the market, it's hard to know what software is best to help you manage your needs.
On this page, we'll cover how to find the best SEO tech for your business, plus give you an inside look at our SEO software, MarketingCloudFX, to show you why this technology is the solution you need to help you effectively manage your SEO.
To learn more about our SEO software, contact us online or call us today at 888-601-5359 to speak with a strategist!
Meet MarketingCloudFX:
One platform tracking countless metrics and driving stellar results.
Learn More About Our Proprietary Software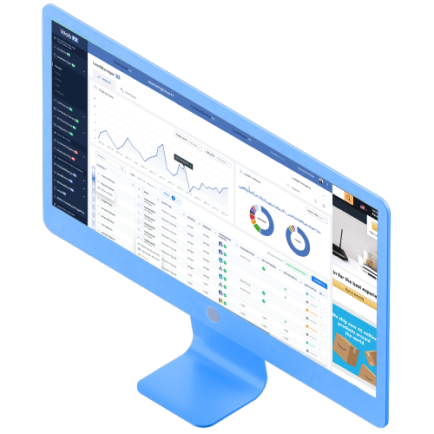 How to find the best SEO technology for your business
If you're looking for the best SEO tech but don't know where to start, here are four best practices to help guide you to the right SEO software:
Keep reading to learn more about these best practices!
SEO technology tip #1: Establish your budget
Before you start looking into SEO tech, begin by establishing your budget. You'll find there are dozens of different tools on the market that vary in price. Before you fall in love with software that's not in your budget, establish how much you want to spend on your SEO tech.
If you have a set monthly budget for SEO, you'll want to set aside a chunk of it to invest in your software. How much you invest will depend on your business, your marketing budget, and what you need from your SEO software.
SEO technology tip #2: Focus on SEO technology that analyzes keyword usage
One of the most significant aspects to look for in SEO management technology is keyword analysis.
You optimize your pages for relevant keywords to help users find you in relevant search results. When you're running your SEO campaign, you need a tool that will help you track your keywords.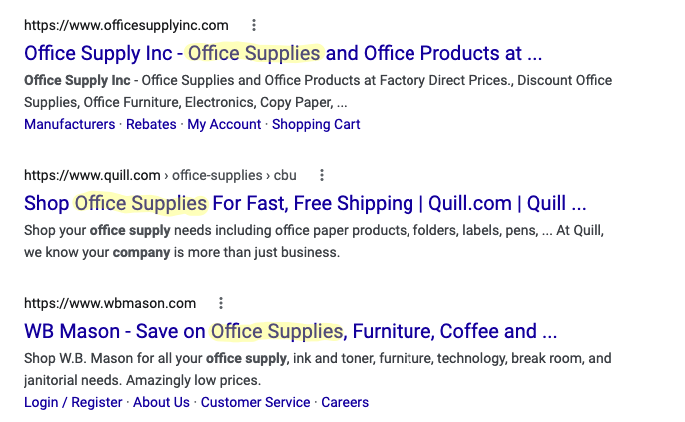 Your SEO technology should enable you to see what keywords you rank for and in search results. It should also help you see your visibility in search results and track how your visibility changes over time.
Having this feature will enable you to optimize your SEO so you can drive better results.
SEO technology tip #3: Look for software that can integrate with other programs
Your marketing is most effective when all your tools communicate with one another. It's hard to see the big picture of your marketing efforts if your data lives in silos.
That's why you'll want to focus on SEO technology that enables you to integrate other programs into it. In particular, you'll want to look for a customer relationship management (CRM) software integration.
Your CRM contains critical data about your customer base that helps you make actionable decisions with your marketing, including your SEO. You want to look for SEO tech you can integrate with your CRM to create a seamless data flow.
For example, MarketingCloudFX is a marketing platform that provides you with data on your SEO performance. Nutshell is a CRM that provides you with data about your customers. These two programs integrate to create one cohesive marketing powerhouse.
With integration, you get a clearer picture of how your SEO campaigns impact your customers and enable you to make actionable decisions to improve your SEO.
SEO technology tip #4: Focus on SEO tech that tracks website analytics
The last feature you'll want to see with your technology for SEO is the ability to track website analytics.
In addition to keywords, you want to track how your business performs in search engines regarding the traffic you drive, how long people engage on your site, and other analytics.
Your SEO software should allow you to see all this data in one place, whether it provides it or integrates with a program like Google Analytics.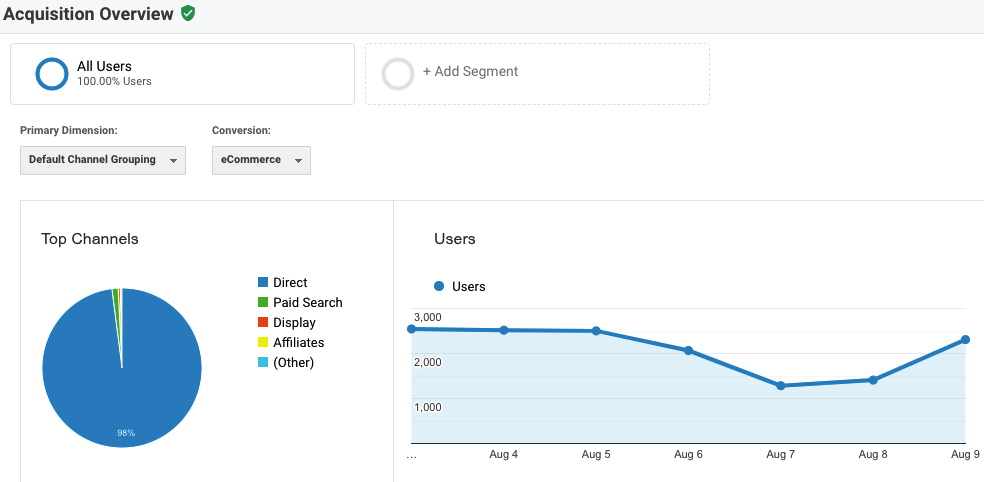 Your all-in-one technology for SEO: MarketingCloudFX
Finding the best SEO technology doesn't have to be a hassle.
If you're looking for top-notch SEO management technology that provides you with everything you need, meet MarketingCloudFX. MarketingCloudFX is our proprietary marketing software that helps you manage your SEO campaigns more effectively.
Here's what you'll get with our SEO tech:
Search engine performance tracking
To improve your SEO campaigns and drive better results, you must track search engine performance. With our SEO management technology, we'll help you track how you perform in search engines so you can make active improvements.
Our software enables you to analyze your visibility in search engines to see which pages rank best for your business. We'll help you derive actionable insights from your top-performing pages, so you can optimize other pages on your site to perform better.
With our SEO tech, we'll help you track your keyword rankings, so you can see which keywords drive the most traffic and qualified leads. This data helps inform your future keyword usage and enables you to identify which keywords have the most significant impact on your business.
Additionally, this best-of-the-best SEO tech will help you track your visibility in search engines to see where you rank well. This insight allows you to see your top-performing pages, so you can gather insights from those pages and improve other pages on your website.
Our SEO tech also includes recommendations powered by artificial intelligence (AI) to improve your search performance. These data-backed suggestions will help you improve your SEO performance to drive more qualified traffic and leads.
Lead attribution
You need to know what pages drive the most qualified traffic to your website to optimize your SEO campaigns. You also want to know what pages keep your audience's interest and encourage them to engage with you continually.
With MarketingCloudFX, you get lead attribution that helps you understand your SEO better. You can see how leads arrive on your website and what pages they visit when on your site. It's an excellent way for you to see which SEO campaigns drive people to visit and stay engaged.
Additionally, you can get more information on these leads to understand what motivates your target audience, so you can optimize your SEO campaigns to improve future performance and financial returns.
Call tracking
When you drive traffic to your page, you'll have many prospects who opt to call your company and ask questions to get more information. Some may even call to start working with you! Having data about these interactions is critical to helping you improve your SEO.
With MarketingCloudFX, you get a plethora of data from call transcripts that enable you to make active improvements with your SEO to drive more people to convert.
Let's say you run an office supply business. Someone searches for paper supplies and comes across your product page on your supply services. They call your company and speak to a sales rep to find out more information.
With call tracking, you can understand the nature of their call.
Let's say you find out they wanted to know if there were subscription options because the client needs paper regularly. Since that information wasn't on the page they found, they contacted you to ask.
By having the call transcripts, you can identify this information is essential to your audience and that you need to include it somewhere.
As a result of adding this new information, you may find your dwell time, or time spent on the page, increases because people have the information they need. Not to mention, when people do contact your business, they'll be further in the sales cycle and closer to conversion.
When you know why people contact your business, you create opportunities to optimize your pages to better serve your customers the information they need. As a result, you can help improve time on your site and subsequently improve your SEO rankings.
CRM integration
Having your data connected in one place is critical for helping you understand your audience better and improve your SEO strategy. With our SEO technology, we offer CRM integrations that make integrating your CRM with our SEO tech easy.
Our software integrates with popular CRM platforms like Pipedrive, Zoho, and Salesforce. By integrating your CRM, you can sync all your data and better understand which aspects of your SEO campaign work effectively to drive traffic.
Visitor behavior tracking
When you invest in the best SEO tech, you want to understand what your audience does on your site to help deliver a better experience. With MarketingCloudFX, you can track visitor behavior to understand how your audience behaves once they visit your website.
You'll get recordings that show you how leads interact with your site, what pages they visit, and more. This insight helps you improve your pages to deliver a better user experience, ultimately leading to better performance in search engines and more qualified traffic for your company.
Measuring the metrics that affect your bottom line.
Are you interested in custom reporting that is specific to your unique business needs? Powered by MarketingCloudFX, WebFX creates custom reports based on the metrics that matter most to your company.
Leads

Transactions

Calls

Revenue
Learn More

Choose MarketingCloudFX as your SEO tech to power your campaigns
If you're looking for SEO technology that will help you track your performance, measure your return on investment, and collect valuable data to improve, MarketingCloudFX is the solution you need.
Our proprietary marketing software provides you with insights on your SEO performance to work to improve your SEO.
Our software is backed by our top-rated team of SEO experts. As the top SEO agency in the world, as deemed by independent reviewer Clutch, you can feel confident you're getting software that aims to improve your SEO and drive better results.
We're experts at driving results for our clients, too. We've driven over $3 billion in revenue and over 7.8 million leads for our clients in the past five years. You can feel confident we'll help you optimize your SEO to drive better results for your business with our search engine optimization management.
To learn more about our MarketingCloudFX software, contact us online or call us today at 888-601-5359 to speak with a strategist!