Squarespace is a comprehensive solution for anyone looking to create a website or blog.
However, even if you have a well-designed website, it doesn't necessarily mean that people will be able to find your site to purchase your products or services.
On this page, we'll discuss how you can use search engine optimization, or SEO to get your Squarespace website noticed by a relevant audience online. Or, if you'd rather speak with someone directly, you can contact us online or call 888-601-5359 today to speak with one of our experts and receive a free evaluation!
Independent research from Clutch has named WebFX the
top SEO company

in the United States.

Clutch has personally interviewed more than 250 WebFX clients to discuss their experience partnering with us.

Read More Clutch Reviews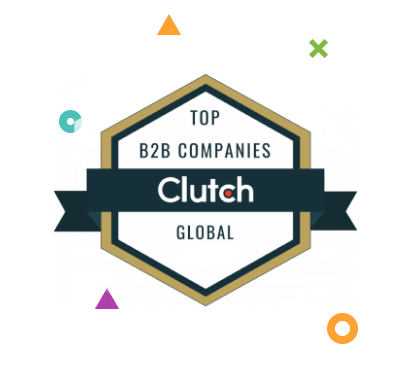 Why is Squarespace SEO important?
Squarespace is a blogging platform and hosting service that allows individuals and businesses to create and manage websites and blogs.
However, no matter how well your website is designed, you won't attract any new customers or close sales if nobody can find it. This is why SEO is important for Squarespace websites.
SEO refers to anything you do to improve your website so that it ranks higher in search results for keywords and phrases related to your business. This will help you attract more qualified traffic to your site.
SEO tips for Squarespace
Now that you understand the importance of using SEO for your Squarespace website, let's take a look at some tips that you can use to boost your rankings and earn more revenue online.
1. Create custom page titles
First, it's important that you create unique, descriptive titles for each of the pages you create.
This will help Google to gain a better understanding of the content on your pages, which helps them determine which searches they're relevant results for.
With Squarespace, you can navigate to the home menu and click on Settings, then Marketing, and then SEO. There, you can scroll down to set the title formats for your pages and posts.
Using default title formats can help keep your formatting consistent, and you can choose to either enter the text manually or use default variables.
2. Add headings to your content
You can also break up your content by using descriptive headings on each of your pages.
Headings help to organize your content and make it easier for both search engines and humans to detect major themes on your website. They also make it easier for visitors to quickly scan your content and find the information they're looking for.
Much like page titles, these headings tell search engine crawlers what your pages are about. This helps search engines like Google determine which of your pages is the best result for any given search.
3. Add alt text to images
All the images on your site should have descriptive alt text. This ensures that if your images can't display for some reason, people will still be able to understand the content. This is also the text that displays if a user hovers their mouse over an image.
Since bots only read text, search engines can use alt text to understand images and include them in relevant image searches.
4. Start a blog
Search engines like Google and Bing love fresh, quality content. One way to keep your content updated is to start a blog.
Squarespace makes it easy to create a blog and add posts on topics related to your business and industry.
Blogging will not only help to boost your rankings in search engine results, but it will also help you to establish your business as an authority in your field. This can help potential customers feel more confident in their decision to do business with your company.
5. Include local information
In addition to product and service descriptions, you can include local information that will help your business stand out to local searchers.
For example, you can add a map, as well as your address and contact information, to make it easier for visitors to identify and contact your business.
You can also boost your rankings for location related keywords by adding information about services specific to particular regions. This will help you attract more relevant, local traffic that is more likely to convert.
Time to Level Up Your Sales
Our long list of services helps you grow every aspect of your business with marketing strategies that are proven to increase bottom-line metrics like revenue and conversions.
In the past 5 years, we've managed more than 12.9 MILLION transactions across our client base.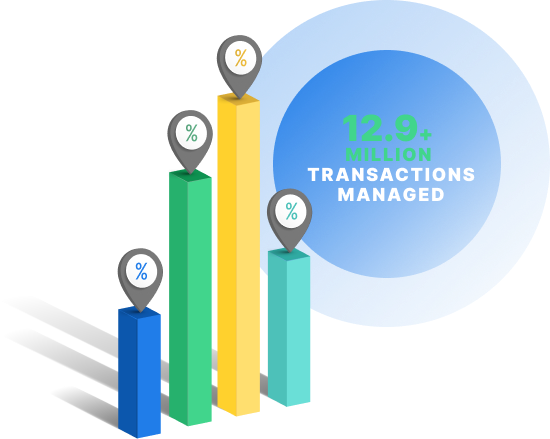 Want to learn more?
Interested in learning more about how Squarespace SEO can take your business to the next level? WebFX can help.
We're an award-winning leader in the SEO industry, and our team will work to fully understand your business and create a unique strategy for attracting and converting new customers.
We also believe in transparency, so we've published our SEO prices online. This will help you review our plans and choose an option best suited to your unique business goals.
Don't see a plan that works for you? We'll create a custom plan designed to boost your rankings in search results for keywords related to your business.
Contact WebFX today to speak with a strategist and receive a free quote. We're excited to hear from you!
How Is Your Website's SEO?
Use our free tool to get your score calculated in under 60 seconds.