There are approximately 800 million Instagram users, and many of them actively upload photos, scroll through others' photos, and read ads.
The keys to making Instagram part of your overall Internet marketing strategy is to understand the community it serves, how you fit in that community, and how you can market to others in it.
And it's a pretty big deal since, as of 2016, 86% of top brands use Instagram and 300 million users interact with it every day.

If you're ready to reach more potential customers and increase brand recognition, contact us online or call 888-601-5359 today! With 20% of all Internet users actively on Instagram, you don't want to miss out!
Understanding Instagram
We've got the perfect video for you to start on your Instagram journey!
Instagram is exclusively used to upload images and videos with brief captions.
Every photo is worth a thousand words, and Instagram allows people to upload moments from their day-to-day lives for their followers to see.
While Facebook connects people through shared stories and Twitter keeps things short and quick, Instagram is more of an online scrapbook made up of pictures, GIFs, and videos.
But Instagram is more than just a place to share photos — it's a community. Instagram's demographics statistics show that specific groups of people use Instagram more than others:
28 percent of all adults who use the Internet are on Instagram.
Women are slightly more likely to use Instagram than men.
Almost 80 percent of Instagram users are between the ages 18-49 and have some college background.
In terms of income, Instagram users earn salaries ranging between starting pay and more than $75,000 per year.
With that in mind, you can now consider how your company specifically can grow from marketing on Instagram.
How your organization can benefit from Instagram
If you already market on other social networks, Instagram is a smart way to increase your interaction with your current followers while attracting others who only use Instagram.
Below are some of the biggest advantages to promoting your company on Instagram:
You can engage potential customers better
Engagement rates for Instagram are very high, especially compared to other social networks.
That's because Instagram's content is almost exclusively photo and video, which draws attention much more effectively than simple text.
You can get customer feedback
Let's say your company is considering developing a brand new product and you want some feedback straight from consumers.
With Instagram, you can post several photos or videos of your current concept while asking your followers to submit their opinions.
That gets your followers involved with your brand, and it also provides you with valuable information that you can use to improve your company. In other words, it's a win-win!
You can give "sneak peaks" of products that haven't been released
If you've finalized a new product or service, Instagram is also a great way to build hype for its release.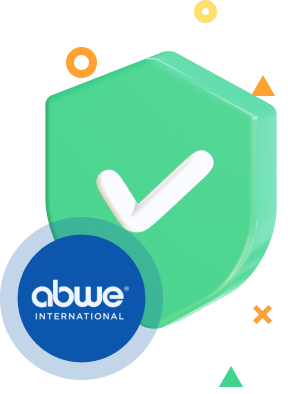 A Partner Businesses Trust
Their focus on ROI and their innate ability to communicate this information in a way that I understand has been the missing link with other digital marketing firms that I have used in the past.
Leah Pickard. ABWE
See the Case Study
You can show as much (or as little) of your new money-maker so you draw attention, but don't completely give away the surprise.
This works especially well on Instagram because a simple photo can generate so much more interest than a text-based tweet or Facebook post.
You can find out more about your customers
It's a fact that you can never know too much about your customer base!
Instagram lets you see first-hand where they shop, what they do, and what they value.
Find out as much as you can about what is important to them. All you have to do is scroll through your Instagram feed.
You can ask customers to share photos of themselves with your products
They're probably taking pictures anyway, so you can ask them to share a moment with a part of your company.
Don't forget to provide them with a hashtag suggestion so you can track whenever someone references your business or brand!
You can piggyback on trending topics
Just like Twitter, you can find out which topics are trending on Instagram via hashtags.
If one of them pertains to your business, you have a great chance to join the discussion or add to the trend.
You can send Instagram followers to your other social media accounts
There's nothing wrong with a little cross-pollination between social media channels! While not everyone uses every social network, a lot of people have multiple accounts on multiple networks.
That gives you a golden opportunity to shuffle some followers around, which is especially helpful if you segment what you share on social media.
Those segmentations could include more business-like or professional content on LinkedIn, potentially-viral content on Twitter, and inviting, conversational content on Facebook.
If one network tends to get you more traffic and conversions than another, you can link to it on Instagram to increase your following on other accounts. Then, you can enjoy better results from all of your social accounts!
WebFX knows Instagram marketing
At WebFX, we have a full team of expert social media marketers who have worked with Instagram since it started offering paid ads. We've learned the best ways to create and use an ad, and we've helped our clients get phenomenal returns for their investment. Now, we'll get you those same returns with our Instagram marketing services!
Contact us today to start getting new customers from Instagram!