Online social community development
Are you seeking unique methods for fostering stronger relationships with your customers? Would you like to build customer loyalty and increase online interaction with your brand? If customer engagement is your goal, an online social community can help you because:
It provides a platform for you to connect with your current and potential customers and for them to connect with one another within an environment you control
WebFX will design, build and install an online community consistent with your branding
It fosters user participation and engagement, so you can continually connect with your customers
SPEAK WITH A CONSULTANTVIEW PRICING PACKAGES
Do you want to build relationships with your customers, both existing and potential? We thought so. After all, isn't that the way to develop and augment customer loyalty?
Building customer loyalty is the best approach for fostering long-term relationships with your customers. It takes more to acquire a new customer than to sell to an existing one. The most effective strategy to drive revenue for a business is to develop, facilitate and nurture relationships with your customers. How do you do this? Provide them a place where they can converse with others who have similar interests. Build a community for them, and ultimately earn their trust.
Building strong customer loyalty is not just about listening, but also jumping in to the conversation and integrating your company's voice where it matters most. Want to build customer and brand loyalty? Build an interactive and engaging online social community for your customers. Call 888-601-5359 or contact us online to get started building and strengthening relationships with customers!
Online community development pricing plans
| Features | Basic | Advanced |
| --- | --- | --- |
| Development of social community platform | | |
| Overall strategy development for target market(s) | | |
| Development of implementation strategy | | |
| Dedicated Project Manager | | |
| Wireframing of community layout | | |
| Design prototyping of community layouts | | |
| Refinements to community layout prototypes | | |
| Build and programming of community design prototypes | | |
| Integration of community blog | | |
| Ability for community visitors to post comments | | |
| Top commenters, most popular articles and other blog features | | |
| Ability for community visitors to submit guest blog posts | | |
| Ability for community visitors to submit photos | | |
| Ability for community visitors to submit videos | | |
| Blog post, newsletter or coupon email signup | | |
| Ability for community member to submit "story" / testimonial | | |
| Coupon or promotion displays after community member submits "story" / testimonial | | |
| Experts corner section with video or how-tos | | |
| Product or service help section | | |
| Coupon or discount for community members section | | |
| Community search functionality (Powered by Google) | | |
| Social sharing buttons | | |
| Community participation content alerts | | |
| Facebook feed integrated into community | | |
| Twitter feed integrated into community | | |
| Google+ feed integrated into community | | |
| Community RSS subscription | | |
| Community Q/A layout wireframes | | |
| Community Q/A design prototypes | | |
| Community Q/A design build out | | |
| Community Q/A member login | | |
| Community Q/A answer voting (thumbs up or down) | | |
| Community participation leaderboard (gamification) | | |
| Monthly community traffic and visitor web analytics | | |
| Monthly community and brand impact reporting | | |
| Monthly community visitor engagement reporting | | |
| 500+ SMEs behind campaign driving results | | |
| CRM integration | By Quote | By Quote |
| SEO Keyword Package | By Quote | By Quote |
| PPC Setup and Management | By Quote | By Quote |
| Investment: | $10,000 | $16,000 |
| Monthly Management (if desired) | $500 | $850 |
| Need more information? Call Us: 717-609-1553 | GET STARTED | GET STARTED |
What an online community can do for your company
Providing your existing and potential customers with an online social community allows your company to gain invaluable information regarding your target demographic. This type of community gives you the opportunity to analyze the thoughts and behaviors of your customers. You can then extract and analyze this data, too, in order to make more informed marketing decisions.
Social community design and development
WebFX will work with you to develop an approachable yet professional look for your online community, all the while staying true to the branding you've worked so hard to achieve.
User-generated content (UGC) and customer interaction is imperative to building a successful online social community, and WebFX can build your company an online community where this need is cultivated. Photos. Videos. Community Feeds. Question and answer forum. Blog. Interactive Contests. Providing perks and incentives to active users. And all in one place? You bet. Let your imagination run wild; we do it all the time.
How to start an online community: Custom solutions from WebFX
Building a community online takes knowledge and experience. You know your customers, but you may not know how to reach them. That's where we come in.
WebFX knows how to start an online discussion community that connects you directly with your target audience. We'll put you directly in touch with the people you want to reach, in the way they want to be reached. We'll research the ways that your target audience prefers to connect with brands, and make sure you're playing in the right space. Whether the right solution is a forum or a full website or custom development solution, we'll create it for you—and support you as it grows.
Good agencies have more than 50 testimonials.
Great agencies have more than 100 testimonials.
WebFX has over 1000+ glowing client testimonials.
See What Makes Us Stand out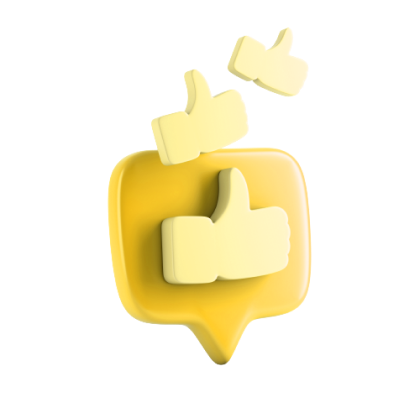 What can my company expect from online social community development?
WebFX recognizes the many benefits to building an online community around your brand, including brand recognition, competitor differentiation, locating and utilizing brand advocates and more. An online brand community creates a webspace where users can learn about, talk about, and share their experiences surrounding your products and/or services.
There are scores of benefits to providing your target demographic a place where they can interact with and learn more about your company and the products and services you offer. Desire a competitive edge? Check. Seeking customer feedback and participation? Done. Looking to increase newsletter and email signups? Building a community can make that happen. Want to promote a specific campaign you're currently running? An online community can help with that, too.
Trying to create user-generated content (UGC) within your site for SEO purposes? Look no further. Longing for a place you can answer questions for your customers and still enable other customers to see your responses? You've found your solution. Want to integrate your company's voice into the conversation your customers are having? Better yet, facilitate it. Aspire to extend the reach of your brand's awareness, and facilitate user engagement by leveraging interactive campaigns? Sounds like an online social community is for you.
Reclaim the mission of your company: Connecting with your customers
Customer feedback is probably the greatest asset your company has. Lucky for you, when you build an online social community, a substantial amount of customer feedback will be available literally at your fingertips. The result? A collection of invaluable data and insights from the members of your online community (read: your customers). With the implementation of such a site, you will come to expect feedback on how to improve your company's products, services or business processes and what you're already doing that your customers admire.
Online social communities are not just another social networking site; they go well beyond that. Communities are built to provide your brand advocates the opportunity to contribute to the further promotion of your brand. When your customers feel as though they have a say and are given the chance to endorse and contribute to the advancement of your brand, they consider themselves a part of the growth of your company. We probably don't need to tell you what will happen when this is the case.
How will people know about your online social community unless you tell them?
Beyond building customer loyalty, a social community enables your company to reach out to potential customers where they're at: the web. You wouldn't possibly create an outstanding community just to let it idle. Unfortunately, that's what will happen if you don't exploit the marketing channels available to you across the web.
While time-consuming and seemingly daunting, the multitude of social networking sites must be used to your advantage. When we start your virtual community, we will further integrate it with other social media channels, extending its reach and capturing new audiences.
Become a trusted voice: Maximize your reach with online social community management
The overall goal of any online social community is to enhance your brand's online presence, and we can help you achieve this goal. As your social community manager, we will monitor and listen to your customers and engage in the conversation on behalf of your company. Doing so will not only garner the participation of already engaged audiences, it will allow potential customers to connect your brand name to customer satisfaction and quality assurance.
Additionally, we will develop and publish unique and exceptional content the members of your community are interested in, as well as initiate discussions and run and manage contests if desired. At WebFX we realize facilitating and being a part of the conversation is at the core of any online social community, and we intend on helping you do just that.
Interested in building customer and brand loyalty by building an online social community? Call 888-601-5359 or contact us online today to discuss what WebFX can create for your company.