Social Media Marketing Strategies
Did you know that social media platforms are the fastest growing segment of the Internet? If your business isn't already using at least one or two channels to connect with potential customers, this could be a valuable addition to your marketing strategy.
Social media gives you the opportunity to reach your target audience online and build valuable relationships that increase brand awareness, and ultimately, help you reach your business goals.
Contact WebFX online or call 888-601-5359 today to speak with a strategist about designing your comprehensive social media strategy today!
If you'd still like to learn more about social media marketing strategies, you can keep reading below! On this page, we'll take a look at some of the benefits of social media marketing and a few social media strategies you can use to reach more customers and grow your business online. Whether you need social media services in Minneapolis or social media marketing in Philadelphia, WebFX is here for you.
Let's get started!
Benefits of social media marketing
Today, 70% of the U.S. population has at least one social media profile. And the number of worldwide social media users is projected to reach 4.89 billion by2023.
This means that by marketing your business on social media, you have an incredible potential to reach at least a portion of your target audience and share valuable information about your business.
Social media marketing has a number of benefits. Here are six advantages of using social media:
1. Free to create
One of the top advantages of social media marketing is that it's entirely free to create profiles on the top social platforms. With no sign up fees, the only investment you'll need to make is time.
Though most channels offer paid advertising options to help you grow your following and reach more users (and we recommend you look into these options), simply creating free profiles is a great start.
2. Comprehensive reach
Facebook alone has 1.23 billion daily active users. As a result, creating social media accounts on top platforms can give your business exposure to millions of people around the world.
You can use this exposure to provide potential customers with the information they need to learn more about your company and eventually make a purchase.
3. Target your ideal customer
If you choose to run paid advertisements on any social media platform, they all offer advanced targeting options to help you reach the right audience.
For example, you can target customers based on location, demographics, interests, behaviors, and connections. This allows you to reach the users who are most likely to be interested in your business, products, or services.
4. Gain valuable insights
Social media also allows you to interact directly with your audience, which can give you insight on your customers' needs, interests, and opinions about your business, products, and services.
How do customers feel about your business? Can you improve your offerings to better meet the needs of your target audience?
You can use social media to discover conversations about your business, answer questions, and respond to feedback from customers.
5. Increases brand awareness and loyalty
Not only does social media help increase the reach of your brand, it also helps to inspire customer loyalty. In fact, a study by The Social Habit reveals that 53% of Americans who follow brands on social media are more likely to stay loyal to those companies.
Since social media facilitates two-way communication, it allows you to create lasting relationships with current and potential customers. This can help them feel more confident in their decision to choose your business and work with you in the future.
6. Increases website traffic
Every time you post on social media, you have the opportunity to send qualified traffic to your website.
If people see interesting, helpful social media posts from your business, they will be more likely to click a link in the post or your bio to find out more about your company. This can help more people find out about your business, and you can provide them with the information they need to purchase.
You can also use social media to direct people to specific pages on your website and encourage them to perform certain actions, such as filling out a free quote form or subscribing to your blog.
Growing your social presence with WebFX is a walk in the park.
"WebFX allows growing your social media platforms to be stress-free! They are knowledgeable and adapt to your company needs!"
Learn More About Our Social Media Services

Social media marketing strategies and tips
Next, let's take a look at a few strategies and tips you can use to take your social media strategy to the next level.
Establish business goals
Before you create a social media plan, it's important to establish your goals and what you hope to achieve through social media marketing.
For example, do you want to increase awareness of your brand? Reach more customers? Earn more revenue?
Knowing what you are working toward will help you create a strategy, then measure how well it's performing. When setting goals, it's helpful to use the S-M-A-R-T approach to ensure that they are specific, measurable, achievable, relevant, and time-bound.
Setting goals specific to social media will help you get the most out of your social strategy.
Research competitors
Much like with most other digital marketing strategies, it can be helpful to research what your competitors are doing on social media.
What strategies do they use? What works well for them? How can you do it better?
You can start by creating a list of your competitors. Then, you can evaluate which social networks they use. How many followers do they have? How often do they post? What time of day do they post?
In addition, pay attention to the types of content they share and which posts generate the most engagement. This can help you gather valuable insight and allow you to remain on the cutting edge to reach more customers and earn more revenue.
Maintain consistent branding
It's important to maintain consistent branding on all your social channels.
This will help to improve brand awareness and make your business stand out from your competitors. Social media sites like Facebook and Twitter allow lots of customization options so you can create visually appealing pages that reflect your brand's personality and message.
Create an upload schedule
Success with social media requires consistency, so it's important to create and maintain a regular upload schedule.
You can even use social media automation tools like Buffer and Hootsuite to schedule posts in advance. This will allow you to post on a regular schedule, and it will keep customers satisfied with consistent, helpful posts.
Share helpful content
Users love helpful, interesting content. So although your first instinct may be to use your social media accounts to announce sales and drive users to high-converting landing pages, the majority of your posts should be helpful and informative.
Posting high-quality content on social media can help you communicate your message and make users want to learn more about your business. You can also experiment with various types of content and incorporate things like videos and infographics in your social media strategy.
In addition, customers and fans love being featured on social media. So you can share user-generated content to increase engagement, get people excited about your company, and encourage them to repost your content.
Partner with influencers
Influencer marketing involves partnering with key figures in your industry and inviting them to share about your business, products, and services on their social channels.
Not only does this give you instant access to their network, it also boosts your credibility in the industry and positions you as an authority in your field.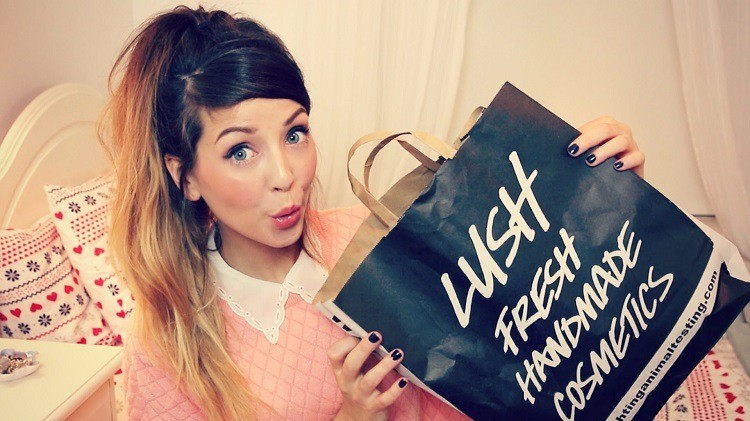 Use social media remarketing
Remarketing allows you reach customers who have already displayed an interest in your business, products, or services.
In other words, remarketing takes the guess work out of targeting, and gives you the opportunity to target people who have already visited your site and shown interest in your offerings.
Remarketing simplifies the advertising process and increases results by targeting qualified customers.
You can check out our social media remarketing plans for more information.
Evaluate your campaigns
Using analytics to track the effectiveness of your social media campaigns is essential for improving your results over time.
Most social platforms have built-in analytics that make it easy to see your results at a glance, but you can also evaluate your social media efforts with Google Analytics. Setting up custom analytics goals will allow you to see how much website traffic and revenue you earn from social campaigns.
Then, you can determine which social platforms work best for your business and adjust your spend accordingly.
Partner with a trusted agency
At WebFX, we understand that you might not have the time or resources to maintain your social media profiles.
As a top social media agency, we'll work with you to manage your social presence, build valuable relationships with customers, and help you achieve your business goals. This will free up more time and allow you to focus on what you do best.
We work with businesses in a variety of industries across the U.S., and we're excited to help you improve your social media strategy.
Social media plans from WebFX
WebFX offers a number of social media marketing plans to help you establish and maintain a presence on the top social networks including Facebook, Twitter, Pinterest, YouTube, LinkedIn, Instagram, Tumblr, Google+, and Houzz.
In addition to traditional social media advertising plans, we offer social media remarketing to help you reach customers who have already visited your site and shown interest in your products or services.
WebFX is a top social media company
At WebFX, our award-winning social media experts will help you establish a presence on the top social media platforms, connect with your audience, and increase traffic to your website.
We offer a variety of social media marketing packages so you can choose the option that's best for you. We believe in transparent pricing, and want each of our clients to review our plans and pricing options to select the plan that's right for their needs.
You can also check out our free quote calculator for a custom estimate.
Learn more
Want to learn more about how social media marketing plans from WebFX can help grow your business?
For more information, contact WebFX today to speak with a strategist, and start designing your comprehensive social media strategy today.
We're excited to work with you!