What Do Facebook Marketing Companies Do?
Facebook is the most popular social media platform with more than two billion active users! And an additional 24% of people who don't have a Facebook still somehow use one. That makes it one of the best places to market your business online.
Facebook is a great tool for reaching large audiences and connecting directly with your target market. It can be used to boost brand recognition, share industry news, updates, and tips, and build relationships with potential customers.
Not every company has the knowledge, experience, or time to run a Facebook business page though. Especially when there are so many strategies for marketing your business on Facebook. That's why a lot of business owners choose a Facebook marketing company to run their page.
But, what do Facebook marketing companies do? How does using a Facebook marketing company grow your business? And how much does Facebook marketing cost?
On this page, we'll answer each of those questions, as well as provide you with the information you need to make an informed decision about investing in a Facebook marketing company. You can also contact us online or call 888-601-5359 to speak with one of the experts on our team directly.
Our digital marketing campaigns impact the metrics that improve your bottom line.
See More Results

WebFX has driven the following results for clients:

$3 billion
In client revenue

7.8 million
Leads for our clients

5.2 million
Client phone calls
Why is Facebook marketing successful?
We know that more than 30 million businesses have a Facebook page, but what exactly is the draw?
Facebook marketing is successful largely due to the number of people who use it. Although you aren't targeting all 2 billion users, you can be sure that members of your audience are active on the platform.
When you post interesting, helpful content with Facebook's advanced targeting options, you're able to connect with your audience using little effort and a small budget.
How much does working with a Facebook marketing company cost?
Before making any investment, you want to be made aware of the cost.
First and foremost, creating a Facebook account is free. However, monitoring the account can be very time consuming, especially if you don't have the necessary expertise and knowledge to successfully manage your campaigns.
And if your Facebook campaign isn't executed correctly, it can end up costing your brand a lot of money in the long run.
The tricky part is this — there's no industry standard for social media pricing.
Any company can claim to be a social media firm and set whatever pricing they see fit. This means it's up to you as the client to use to your discretion and determine what's considered fair pricing for Facebook marketing campaigns.
Social media pricing can also be difficult to define because a variety of resources are required in order to succeed, and Facebook frequently changes as it continues to evolve.
When you choose WebFX as your Facebook marketing company, you know what you're getting for your investment the minute you make it. Our Facebook marketing pricing is determined by our experience and the ROI we will achieve for you. There are no hidden consultant fees, and our pricing is 100% transparent.
Ultimately, your investment is based on how much you're looking to achieve with your Facebook marketing campaign.
For example, if you don't have much experience using Facebook or you're a small business, you may want to consider our basic social media plan. As your Facebook marketing company, we'll create a Facebook business page for your company, optimize it for likes and maximum engagement, and install any apps you're interested in. We'll post about three weekly updates and set up an advertising campaign for you as well.
How Facebook marketing companies can grow your business
Are you still wondering, "Okay, but how is hiring a Facebook marketing company going to benefit me?" Here are five ways a Facebook marketing company can boost your business.
1. Increase awareness
A knowledgeable Facebook marketing company will successfully increase brand awareness for your business.
Since active users spend an average of 40 minutes every day on Facebook, you have a good chance of reaching them and sharing valuable information about your business. And although not all active users are in your target audience, it's highly likely that you'll reach at least a portion of them.
2. Highly targeted
Facebook ads are highly targeted, which means you can reach the audience that's most likely to interact with your content.
An effective Facebook marketing company will know whether to target specific locations, certain age ranges, and possibly different languages. They'll also know which target options to use in order to connect with people based on interests or connections to your pages.
Working with experienced Facebook marketing company also means they know how to create custom audiences for you in order to reach those who are most likely to be interested in your business.
3. Increases web traffic
Every Facebook post is an opportunity to send qualified traffic to your website.
A great way to do this is by adding links in your posts to key pages on your website. When you work with a top Facebook marketing company they'll write valuable content, add the right links, and optimize the content for conversion.
At WebFX, we'll use Google Analytics to track total engagement rates and evaluate how many people visit your website after the content is live. This allows us to determine which content performs best and then post similar content in order to increase traffic to your site.
4. Reveals information about customers
Facebook can reveal useful pieces of information about your customers, but if you don't know how to access that information or what to do with it, then it doesn't do you much good.
Working with a team of experts, like WebFX, means that you don't have to worry about evaluating information because a skilled Facebook marketing company will do that for you. They'll take information like your customers' needs, interests, and opinions and create meaningful content around it.
Facebook marketing options
A Facebook marketing company can help guide you in deciding whether a free account or paid advertising is right for your business. Below we'll take a look at a general overview of what you can expect from each one.
Free accounts
As previously mentioned, there is no cost to set up a Facebook account.
Setting up your Facebook business page only takes a few minutes and can be done from a mobile device or computer. The checklist when setting up your page is simple — the name of your business, a short description of what you offer, a profile and cover photo, and a call-to-action button.
Once your account is set up, you should focus on building a strong follower base. After all, the purpose of your page is to reach customers.
If all of this sounds like a lot of time you don't have to commit or out of your realm of expertise, then working with a talented Facebook marketing company is right for you. They'll create an account optimized for success and draw in prospective customers you're interested in.
Paid advertising
If you think you might like to go beyond the basics and reach more customers, Facebook also offers paid advertising options.
Fortunately, Facebook allows you to create ads for any budget. Determining how much to spend, what types of ads will be most effective for your business, when to run the ads, etc. can be challenging though.
A Facebook marketing company will help you to set your budget and maximum bid, as well as optimize your ads for actions like impressions and conversions. They'll also select targeting options that reach customers based on demographics, behaviors, and contact information.
The best part of having a Facebook marketing company run your paid ads? You know you are getting the most out of your money. You can be confident that an experienced, knowledgeable company knows what they're doing and has had success doing it in the past.
ORGANIC OR PAID FACEBOOK ADVERTISING? SEE WHAT THE EXPERTS SAY
Things a Facebook marketing company can do
If you're still wondering what a Facebook marketing company will do when managing your business account, here are a few things to expect:
A posting schedule for content
Your followers will come to expect regular content from you. A Facebook marketing company can create consistent content and develop a posting schedule so your followers know what to expect.
At WebFX, we create content well in advance and schedule it to automatically post when we've decided is most successful for your campaign. You'll never have to worry about what to post about, if you're posting often enough, or what days and times to be posting.
Sharing company insights with your target audience
Social media gives you the opportunity to be more personal with your audience. You can share bits of information you wouldn't typically be able to on your regular site.
Facebook marketing companies will stay up to date on industry news and trends in order to share them with your followers. They will also share simple, quick tips that your audience finds useful.
Any time your company is offering a special, selling new products or services, or running a promotion a top Facebook marketing company will find creative, engaging ways to post the news for followers. This is a great way to advertise as well, without coming across as too salesy.
BONUS READING: WHY WE THINK SIMON COWELL CRACKED THE CODE TO FACEBOOK MARKETING
Data analysis
Understanding the data behind your page can be challenging. And if you don't understand the metrics, you can't optimize your campaign for further success.
A Facebook marketing company will evaluate the data and create meaningful reports to use to reach your campaign goals. They will determine areas of opportunity, as well as high performing areas that should be replicated.
Earn customer reviews
One of the first things potential buyers will look for are current customer reviews. They trust what those who have purchased from you are saying about the quality of your products and services.
At WebFX, we will encourage current customers to leave positive, helpful reviews on your page in order to increase your overall number of conversions. The more reviews you have, the more reputable your business appears as to potential customers.
What makes WebFX the best Facebook marketing company?
WebFX is a top Facebook marketing company for your business because of our years of experience. Our company has worked with social media since it started growing in popularity, and we understand the best ways to promote content and engage followers.
Our knowledge and expertise cannot be matched. You can check out our client testimonials any time to hear what they have to say about their experience working with us!
We build and manage social media campaigns that create a strong online presence for our clients, while ultimately creating a loyal following of customers. We know exactly what creates a social media buzz and we'll optimize your Facebook marketing campaign for success.
We also realize that every company is different and requires a strategy personalized for the specific industry it's in. That's why we're constantly researching the latest trends and incorporating them into our strategies.
Our aim is to develop innovative methods to get our clients involved online in the social media world.
Not happy with your social media engagement?
We've got just the blog post for you.
Read the Blog Post & Watch the Video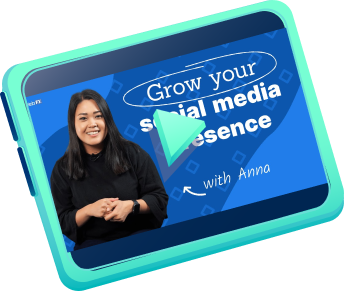 Do you want to work with a top Facebook marketing company?
If you're interested in learning more about a customized Facebook marketing strategy or you'd like to get started, you can contact us online or call 888-601-5359.
We're confident we'll create the level of engagement you desire, as well as earn more revenue for your company by paying close attention to Facebook's algorithm in addition to striving to meet your goals.