Best WordPress Themes for Ecommerce — Our 6 Favorite Free Themes
If you own an online store, there is at least one thing that you know to be true. User experience is key if you want site visitors to purchase your products. If they enter a clunky site that doesn't have much to offer aesthetically or functionally, you'll find yourself with fewer sales than ever before.
However, by using one of the best WordPress themes for ecommerce, you can ensure that site visitors both delight in and purchase from your WordPress storefront.
On this page, we'll outline some of the best WordPress themes for your ecommerce store to ensure that your visitors love what they see, but most importantly, buy your products.
These free ecommerce themes are intuitive, functional, and aesthetically pleasing, and we know that you'll love every one.
And don't forget, if you're looking for an ecommerce web design company that can take your online store to the next level, WebFX is here for you! Give us a call at 888-601-5359 to speak with a specialist.
Partner with a team of ecommerce masters!
WebFX campaigns have delivered more than 12,936,451 ecommerce transactions in the last 5 years
Read the Case Studies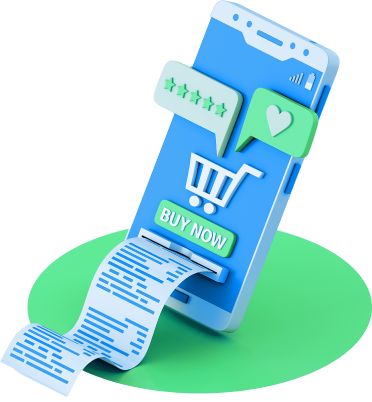 Best free WordPress themes for ecommerce websites
Are you looking to create a seamless experience for online shoppers? If so, we've got you covered. Check out some of our favorite WordPress themes for ecommerce websites below!
1. eStore
eStore is a free WordPress theme that is fully compatible with WooCommerce for all of your ecommerce needs. It's also compatible with WooCommerce Wishlist plugins to make the user shopping experience a breeze.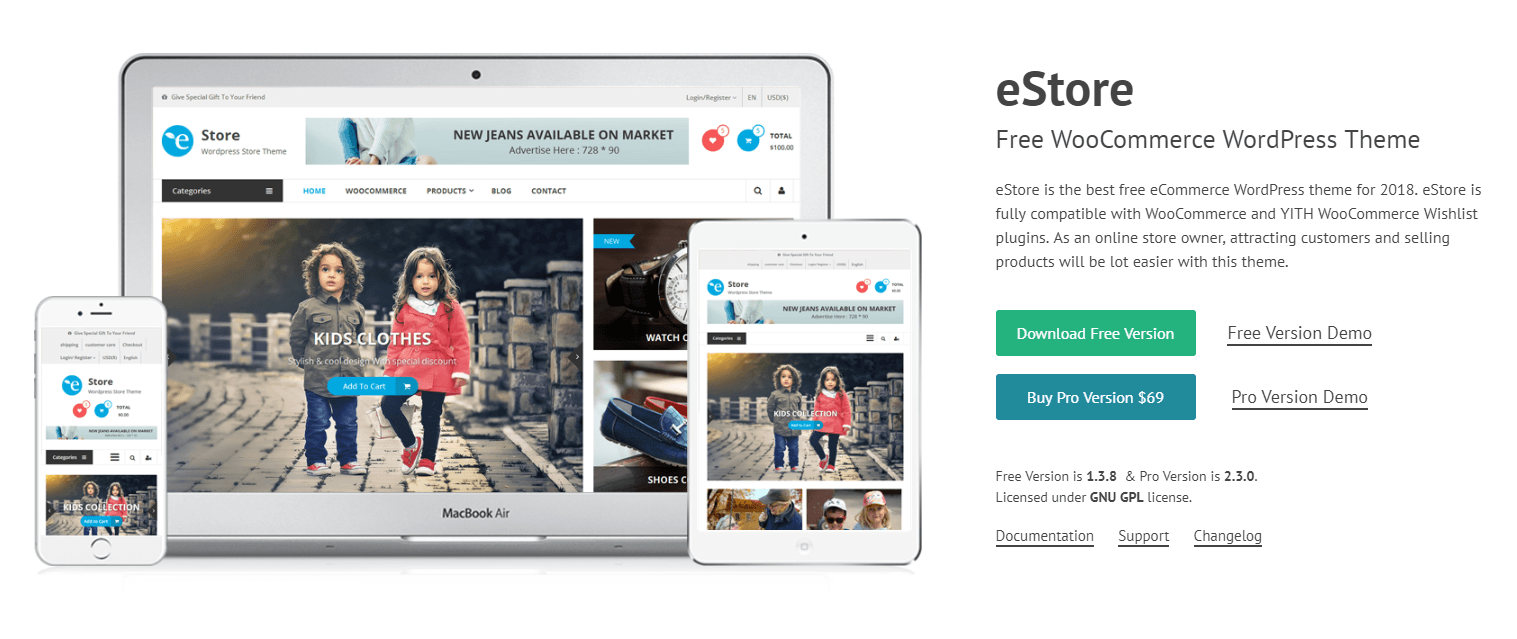 This theme comes in both free and pro versions, but the free version has just about everything you'll need to get started.
Here are some of the features included with the free version of eStore:
Ability to write custom CSS
WooCommerce compatible
YITH Wishlist compatible
14 custom widgets
Advertisement widget
Category carousel widget
Category slider widget
Featured post widget
Products carousel widget
Vertical promo WC category widget
This WordPress theme gets bonus points for giving users the ability to create category and product carousel widgets to add some extra flare to their online storefront. Not only that, but the ability to write custom CSS gives you endless style opportunities.
These are just a few of the free features that come with eStore, and we know you'll love the rest, too!
2. Idyllic
Idyllic is one of the best free ecommerce themes that displays your products beautifully and effectively.
Similar to eStore, there is also a free and a pro version of Idyllic, though the free version has tons of features that will make your online storefront pop.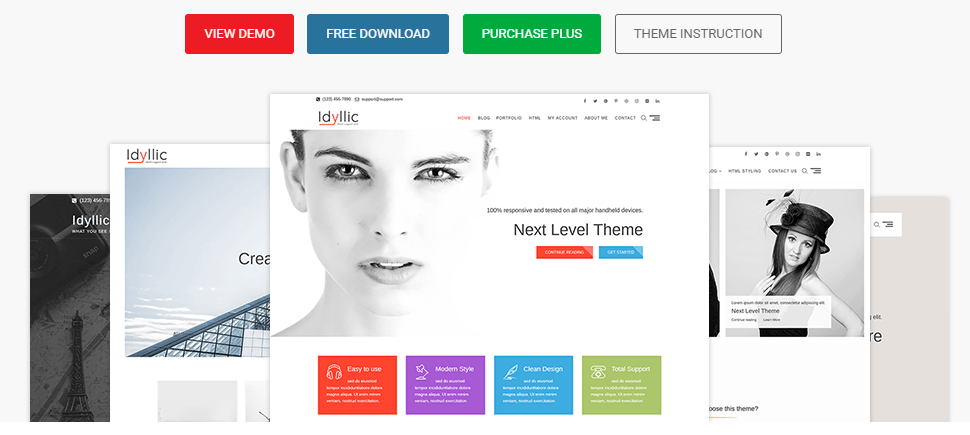 What makes Idyllic so great? Here's what you'll receive with this theme:
Browser compatibility
Wide variety of page layouts
Responsive design
SEO-friendly design
Social media integration capabilities
WooCommerce compatibility
Infinite color options
Quick bug fixes
Support within 12-24 hours
With Idyllic, you'll never have to worry if your website appears correctly to users on different browsers, and you can rest assured that all of your shopping functionalities are user-friendly on every device.
Not to mention, the infinite color options and various page layouts give you the freedom to create a site that matches your brand.
3. Hestia
If you're looking for one of the best free WordPress themes that offer a modern design, Hestia is perfect for you.

This clean-lined, simple ecommerce WordPress theme sets your store up for success with a fantastic online shopping experience.
Check out the standard features available with Hestia:
Translation and RTL ready
Page builder compatibility
Speed optimization
Mega menu
Live customizer
Video tutorials
We love that Hestia is SEO friendly, since SEO is one of the biggest keys to all marketing efforts. This free WordPress theme comes standard with an optimized source code that will allow Google to find your site quickly and easily.
Not only that, but if you're not sure where to start, Hestia has you covered. The basic plan comes with ready-made starter sites that you can simply add your content to and take off!
4. Mesmerize
Another free ecommerce theme, Mesmerize is an extremely customizable theme that allows you to truly express your brand.
It allows you to customize everything from background and overlay to spacing and header layouts.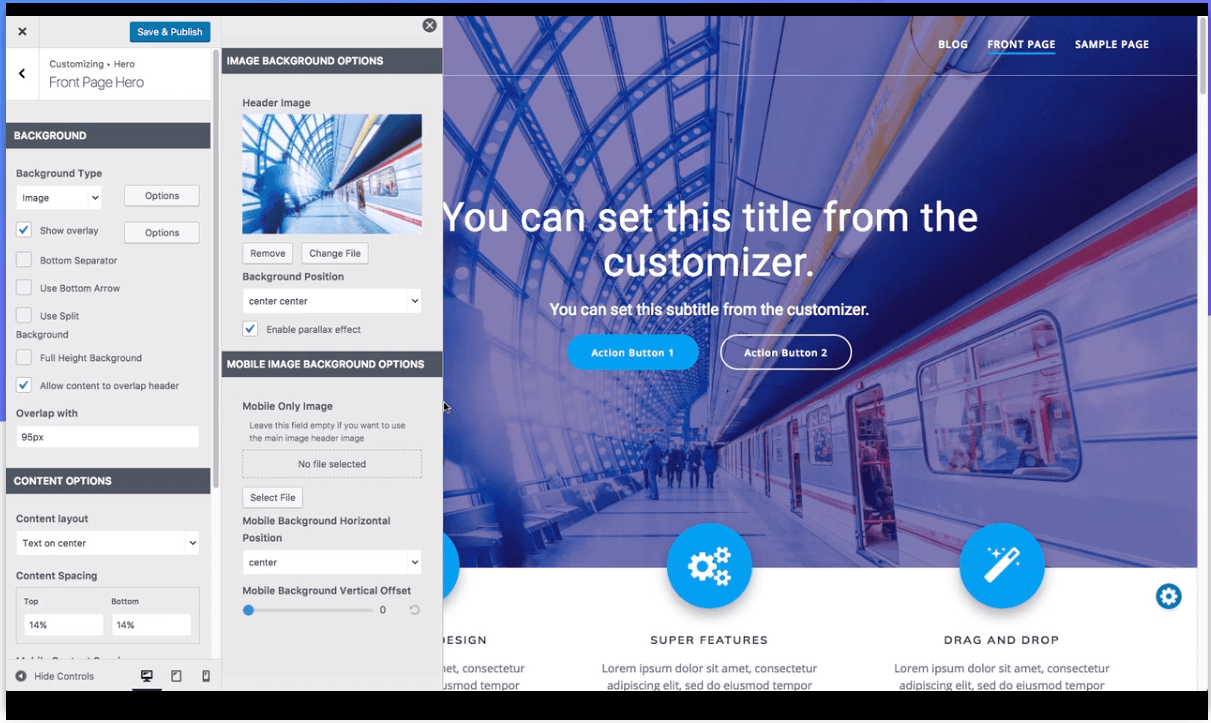 Check out some of the best features of Mesmerize:
Variety of predesigned content sections
Variety of "About" and "Features" sections
Call-to-action options
Compatibility with contact and subscription form plugins
Easy blog integration
Compatibility with WooCommerce
Customizable layout
5. OceanWP
Visitors will be surprised that they're visiting a WordPress site when they see the OceanWP theme.
This slick WordPress theme is perfect for ecommerce because it allows you to create a custom online storefront with its numerous customization features. Your products will look slick and beautiful with this theme.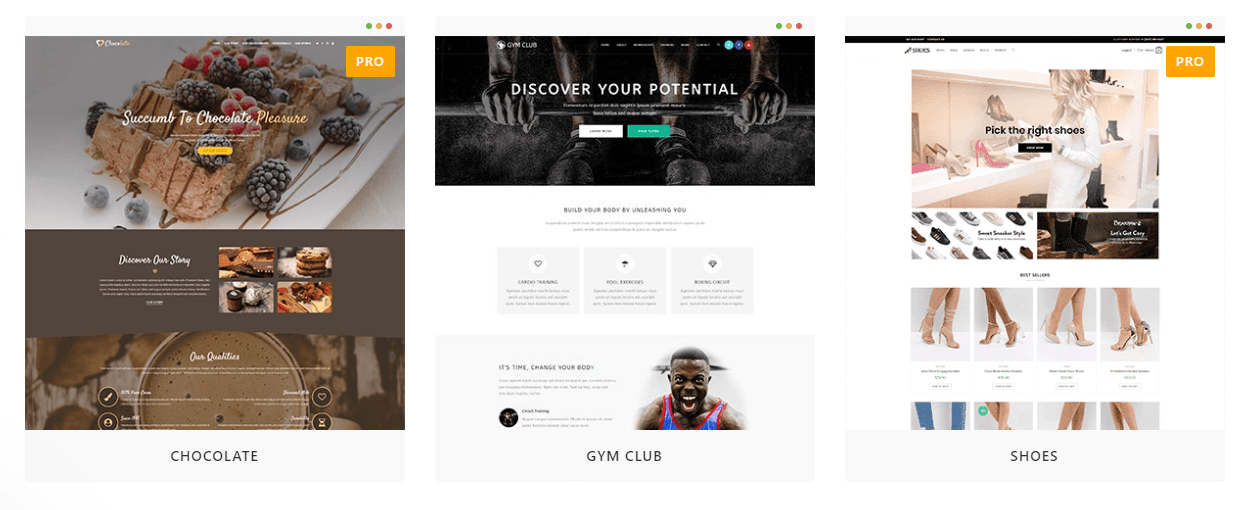 Here are some things that we love about OceanWP:
Ecommerce ready
WooCommerce compatible
Native cart popup
Floating add-to-cart bar
Ranks highly in speed testing tools
Fully responsive
Built-in SEO base
Translation and RTL ready
Fast support
6. Storefront
Storefront is one of our favorite free ecommerce themes since it's not only beautiful, but it's designed and developed by WooCommerce Core developers.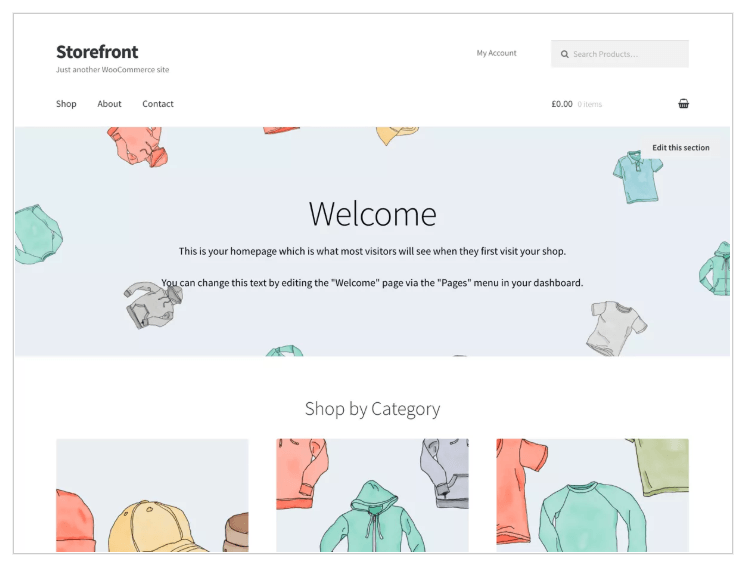 That means Storefront was designed by people who know the exact purpose of the website, and set out to create a design that would help you reach your business goals.
Check out why we love it:
Seamless WooCommerce integration
Responsive and customizable layout
Flexible grid system with optional nesting
Enhanced SEO performance
Ability to display product categories on the home page
These are just a few of the amazing features you can find on the Storefront WordPress theme, and you're bound to love the rest.
We don't want to tell you about the work we do, we want to SHOW you.
View Our Portfolio

We've built over
Websites
in a variety of industries.
Confused about which WordPress theme is best for your ecommerce site?
With so many options, choosing the perfect WordPress theme for your ecommerce site can be difficult, but it doesn't have to be.
Here are a few tips to make choosing your perfect ecommerce WordPress theme.
1. Jot down what you value
If you want to ensure that you choose the best theme option for you, start by jotting down what means the most to you on your website.
Obviously, you want to make sales, but challenge yourself to consider some other things that can't live without when it comes to website customization.
For example, are you dead set on having a carousel to show off your products? Do you want to have an "Sale" section of your home page? Or, maybe you're just really concerned about being able to choose colors that fit your brand style guide.
Take note of all the things that are important to you, and that list will help guide you to the best WordPress theme for your business.
2. Do your research
Some WordPress themes for ecommerce claim that they're free, but upon further inspection, they might not be. It's not uncommon for a theme to have a free version and a paid version, but be sure to do your research.
If the free version is skimpy and doesn't have much to offer, you might be better off choosing another theme. If you're okay with paying for the pro version, that's okay too!
However, you should understand that there are tons of WordPress themes out there that are free and extremely customizable.
3. Be sure that the theme is responsive
Having a responsive ecommerce site is absolutely crucial to your success. When you're doing your research, you should be sure to select a theme that is responsive.
A responsive design allows users to effectively and efficiently use your website on any device. So, whether users are shopping for your products on their desktop or their smartphone, their experience will be the same on both.
You can kiss your sales goodbye if you don't utilize a responsive WordPress theme.
Still need help building your ecommerce website?
If you need help building your dream ecommerce website, whether it's built on WordPress or not, WebFX can help.
We're a full-service digital marketing agency with over two decades of industry experience. To date, we've won more than 50 web design awards and built over 1,600 websites for satisfied clients.
We pride ourselves on creating beautiful websites for ecommerce customers because we know that your main goal is to get products to fly off the shelves.
We know the ins and outs of ecommerce web design, and we offer a wide variety of CMS options.
If you're interested in an ecommerce site made from scratch with HTML code as a base, we've got you covered! If you'd rather work on a CMS that is easy for you to edit on your own, we offer CMS website design as well.
We also offer services like shopping feed promotion and coupon management to help make selling your products a breeze.
If you're ready to get started on your dream ecommerce website, or just need help implementing one of our best WordPress themes for ecommerce, contact us online or give us a call today at 888-601-5359!