Williamsport Web Design Services Elevate Your Business to Your Success
If you have a Williamsport business, you need a web design that reflects is effectively. Not just any Williamsport web design, mind you. You need engaging, modern, compelling website design that speaks to your customers, invokes a feeling of trust among them, and drives the success of your business through increased conversions and purchases.
These are the critical qualities of any well-designed website. And as a neighbor to Williamsport in Harrisburg, WebFX offers Williamsport web design for all of the businesses in the area. We'll give you customized, cutting-edge designs that will help increase online visitor interaction and persuade more visitors to become customers. After all, your Williamsport web design should be the best in town.
You can contact us online or call 888-601-5359 today to speak with one of our experts!
The Power of High Quality Website Design
Don't be deceived: poor website design can be as bad, if not worse, than no web design services at all. It's true that you need to establish an online presence in order to compete in today's markets. But establishing a wishy-washy, un-authoritative online presence could cost you the trust, and business, of your target audience.
Some web design companies in Williamsport, PA, or in the rest of the Pennsylvania area, claim they can design an engaging, modern website, but what they deliver is a cookie-cutter theme built on a mediocre CMS. You don't need a "one size fits all" solution. You need something that will propel your online presence into the national spotlight — something made just for you.
How can you accomplish this?
Williamsport Web Design That Markets Locally and Reaches Globally
If there were but one area in which you decided to market your business, it should be in the Williamsport area. Local marketing techniques may work to a degree for local customers, but you simply do not gain the global reach with this type of marketing.
Even if you have no desire to serve a global market, over half of your local customers search for their local businesses online. With the newest marketing opportunities, and SEO services from Internet marketing firms in the Williamsport area, you can now position your efforts to your local area to maximize your marketing dollars.
The online market holds great opportunity for increasing your customer base and driving up conversions, but if your site doesn't help you tap into that potential, then it's of little use to you. That isn't to say that a business has to, or should, abandon their local advertising or marketing methods altogether. Certainly not. What it does say is that now, more than ever, it's important to establish an online presence to reach the majority of your potential customers.
It's time to face facts: the world is quickly and progressively evolving into a virtual marketplace. Your web design must participate in this marketplace if your business is going to enjoy continued success. It can't be a half-hearted, sloppy approach to web design, either. Your site has to resonate with your customers and motivate conversions.
We foster and form long-term partnerships so that your business has long-term results.
Over 90% of WebFX clients continue partnering with us into year 2 of their campaign.
Hear from Our Happy Customers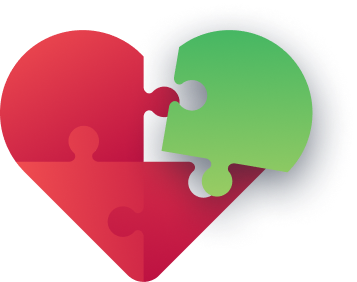 Finding the Website Design Company Right for You
You have many things to consider when it comes to finding a web design firm that will create a site for your brand. You need relevant and consistent branding, usability, functionality, a great appearance, and the ability for your users to interact with your website. Before you do anything, however, you must establish who your target audience is.
When you know to whom you're marketing, it makes your web design approach easier. With the right web design company, you will be able to determine the overall look and feel of your website, along with the best methods by which to build loyalty and trust among your customers. Remember, without trust, you're not going to see the kind of conversions you need for sustainability.
The WebFX Difference
WebFX is a full-service firm offering Internet marketing services near Williamsport, PA. Located just a short drive away in Harrisburg, we are proud to offer website design and redesign, Internet marketing, SEO, content marketing, conversion analysis, and other strategies to our 1000+ satisfied clients.
We know what it's like to be a local business looking to create an engaging online present. We know how hard it is to convince your website visitors to trust you. But we've been doing this for more than ten years, and we want to help you do it, too.
Here's the big difference between us and most other web design companies you may come across — we have more than 500 experts in the fields of website design, web development, SEO, content marketing, and more. We take a team approach to everything we do. And we don't believe in cookie cutter strategies. We listen to our clients, and customize all of our plans and solutions to fit their unique needs.
We know your business is different. We're different, too. That's why we think we're a perfect match for each other.
Get Started With WebFX
WebFX is professional, accessible, has a proven record for driving conversions, and understands your market. The people you choose to partner with for your Williamsport web design can make or break your online efforts. Do your due diligence and choose a company that has the experience, passion and results. Choose WebFX.
Earn a 20% greater ROI with WebFX