If your company wants to start selling products your site, you have a lot of decisions to make. The first, and arguably most important, is the ecommerce platform you use. If you're trying to decide between Shopify and WooCommerce for your business, we have some tips to help!
There are many providers to choose from, and each has its own unique benefits. But for companies that do not rely on retail as their main source of revenue, two of the most popular are Shopify and WooCommerce.
If you're trying to decide between Shopify and WooCommerce, it's important to understand the distinctions between them. On this page, we'll discuss both Shopify and WooCommerce in terms of pricing and features to help you make an informed decision.
If you'd like to speak with one of our experts, you can reach us at 888-601-5359.
Our digital marketing campaigns impact the metrics that improve your bottom line.
See More Results

WebFX has driven the following results for clients:

$3 billion
In client revenue

7.8 million
Leads for our clients

5.2 million
Client phone calls
Shopify vs. WooCommerce in 2021: Which is best?
When it comes down to it, the commerce platform that's right for your company depends on your retail needs and goals.
If you're new to ecommerce and don't want to spend a ton of time or money on development, Shopify is a great option. It doesn't allow for a ton of customization, but it will allow you to sell with minimal work. Plus, you can optimize your site with the help of a Shopify SEO expert.
If your existing site runs on WordPress, and you're comfortable installing and managing a new plugin, WooCommerce could be the right choice. And considering that it's free to install, you have the option to experiment with it before deciding whether to pay for extensions.
Still not sure which option to pick? Let's break down Shopify vs. WooCommerce in terms of pricing and features.
Shopify: Price & features
Shopify is a hosted ecommerce solution, meaning that the company hosts and sets up sites for business owners. Unlike self-hosted solutions, you do not need to have a server or install a CMS. Instead, you just sign up, choose a domain, and pay a monthly fee for hosting and maintenance.
This means that setup is quick and easy, but doesn't allow for much customization in terms of themes and appearance.
Here's what else you should know:
Price: $9 – $179/month
Shopify offers four different pricing plans—Lite, Basic, Pro, and Unlimited, at $9, $29, $79, and $179/month, respectively.
With a Lite plan, you don't actually build an online store. You just use Shopify's services to add "Buy Now" buttons to your existing website. This may be all you need if you're only planning to sell a limited number of products and want to be able to accept credit card payment.
From there, all the other plans include an online store, plus additional functionality for larger stores and higher sales volume.
Features
One of the biggest benefits of using Shopify is that it offers an extensive amount of payment options regardless of which plan you choose. With most other platforms, accepting credit cards requires an additional fee.
However, it's also important to note that Shopify charges a transaction fee for each sale you make. This fee ranges from 2.4% – 2.9% depending on the plan you choose, so it won't be enough to break the bank, but it may add up over time depending on your sales volume.
Shopify also only offers features like gift cards, reporting, and multiple shipping options on its higher-level plans. So if these are features that your store needs to have, Shopify offers them—but be sure to choose the Pro or Unlimited version.
WooCommerce: Price & features
WooCommerce is a WordPress plugin. This means that if your site already runs on WordPress, installing it is all you need to do to start selling.
Unlike Shopify, you'll need to do some work to set up your store. That being said, if you're experienced with WordPress, it's a simple process.
Price: Free
One of the biggest draws of WooCommerce is that basic installation is completely free. However, you will most likely need to pay for a few features.
WooCommerce offers a ton of extensions for the plugin that give it additional functionality, like additional payment gateways, shipping options, and product add-ons. Some of these extensions are free, while others cost a yearly fee of about $49 – $79.
All things considered, $79/year is still relatively cheap for an ecommerce store that accepts credit card payments.
The only other cost you may need to consider is for development. WooCommerce has 39 basic themes to choose from, but if you want a more custom look for your store, you'll likely need to hire a developer to create one.
Features
Out of the box, WooCommerce is a fairly basic ecommerce platform. It only accepts PayPal as payment, and doesn't offer a ton of flexibility for individual products.
That being said, with the hundreds of extensions available, you'll likely be able to add any additional functionality you need. You'll just need to be prepared to pay for it.
Partner with a team of ecommerce masters!
WebFX campaigns have delivered more than 12,936,451 ecommerce transactions in the last 5 years
Read the Case Studies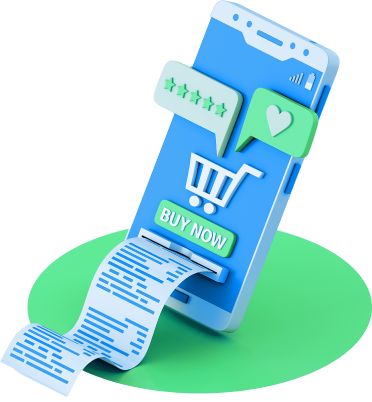 Considering adding ecommerce functionality to your site?
If you're considering using Shopify, WooCommerce, or one of the many other ecommerce platforms, WebFX can help. We've developed and launched successful ecommerce stores for clients in a variety of industries, and we'd love to do the same for you.
Contact us today to speak with a strategist!