Custom iPhone Application Development
With 85+ million iPhones and iPads around the globe, an iOS application development project can equate to a serious profit. But it can be more than an ongoing source of revenue for your company.
It can also be one of the most effective marketing strategies you could employ. Your company's message can be packaged in an application that users find entertaining or helpful. With WebFX your innovative iPhone application development project will end up connecting you directly to your target audience.
Aside from applications for public use, you can create one designed specifically for your company that streamlines processes and improves productivity. With the advent of the iPhone, there's no reason why your team can't be as productive on the go as they are behind the desk. If you'd like to speak with one of our experts, you can reach us at 855-601-5359.
Our digital marketing campaigns impact the metrics that improve your bottom line.
See More Results

WebFX has driven the following results for clients:

$3 billion
In client revenue

7.8 million
Leads for our clients

5.2 million
Client phone calls
Work with experts
When you work with WebFX on your iPhone application development project, you're working with experts in the field. We've picked the best brains in the industry to assemble our award-winning iPhone application development company.
Our iPhone application development team consists of developers, engineers and project management specialists that are known for their ability to take an idea and turn it into an effective application.
Come to us with a concrete iPhone application development idea. Or, share with us a challenge your company is facing. We can work with your existing idea and tweak it to perfection or offer innovative ways for your company to accomplish more using a custom-made application for your team.
Get a free quote
So you have an idea for a useful, interesting, how-could-one-live-without-it iPhone application. Development starts with getting your idea reviewed by our experts.
We'll take a look at how your vision will translate into an iPhone application, development improvements we could use to expand your idea and increase your success, and an estimated project timeline.
Best of all, we'll provide this initial service for free. This detailed quote is one of the many reasons why we're considered one of the best iPhone application development companies.
WebFX dev services
We're more than just an iPhone application development company. We provide an array of smart phone development services, including:
iOS (iPad, iPod Touch) Application Development
Google Android Application Development
Windows Mobile Application Development
Blackberry Application Development
J2ME applications
Symbian Applications
Sim ToolKit/Java Card
Mobile Application Porting
Video broadcasting
Value Added Services Development & Integration
Server-side game development (for complex projects only)
iPhone app examples
A typical iPhone application development projects take about 3 months to complete, from project start to listing it in the Apple AppStore for download. Depending on the complexities involved with your iPhone application development project, you can plan on a similar timeframe.
Here are some common iPhone application development categories:
Content Delivery & Publishing
Sales Force Automation
Remote Team Collaboration
GPS Tracking, Logistics and Inventory Management
Location-based applications
Mobile Coupons & Discounts
Mobile Money Transfers
Networking
We foster and form long-term partnerships so that your business has long-term results.
Over 90% of WebFX clients continue partnering with us into year 2 of their campaign.
Hear from Our Happy Customers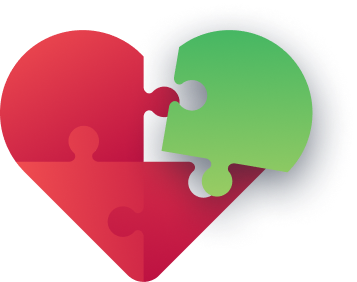 WebFX: Your app development partner
Your iPhone application development project has been completed. Adding your app to the app store is when most iPhone development companies consider the job done. But we're not like most iPhone development companies. We don't settle for "good enough"—we only want the very best for our clients.
Once your app is available, we'll get to work on implementing a customized marketing strategy for your app. Based on your business, competition, and target audience, we'll devise a hard-hitting plan that will get you right out in front where you need to be to bring in the conversions. From red-hot social buzz to first-page search results, your app will have the right marketing behind it to maximize its potential.
Ready to get started? Contact WebFX's renowned iPhone application development team to find out how we can make your vision a reality.