How FAQ Fox works
I made FAQ Fox so I could simplify the process above for a quicker, smoother, and easier method that anyone could do
Step 1:
Type in your keyword
First type in your desired keyword in the search box.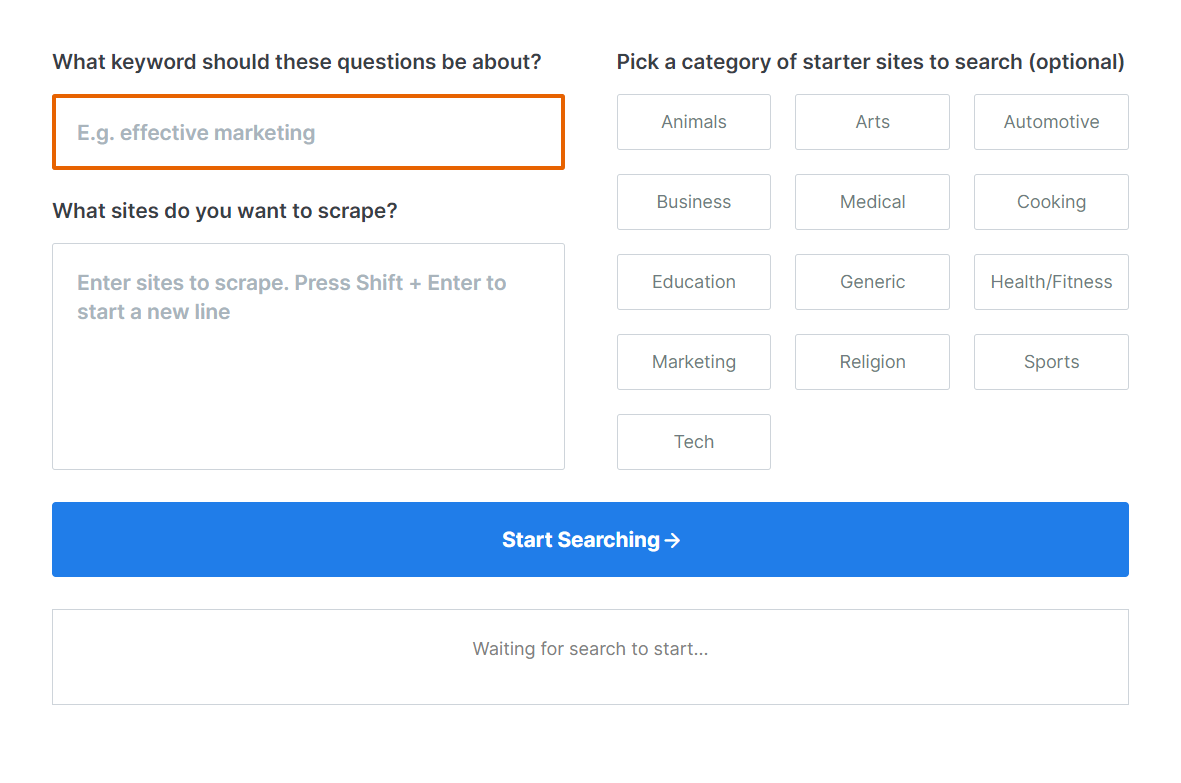 Step 2:
Choose your category for suggested sites
After typing in your keyword select a category that your keyword fits in. You can remove/add sites to the list of related community websites that appear. What I provided to start is more than enough to get you going. When finished hit "Search" to start scraping.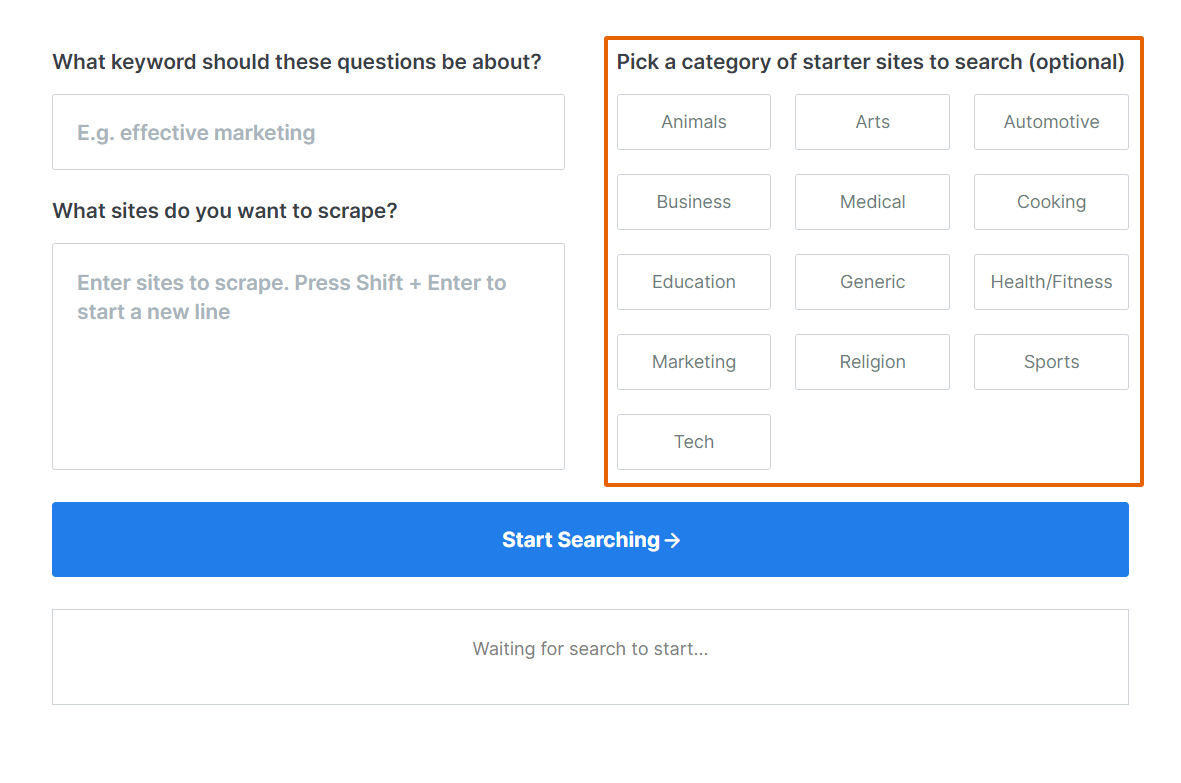 Step 3:
Reviewing the sites grabbed and downloading results
Your results should appear in a couple seconds. Either review the scraped sites on FAQ Fox or download an .csv by hitting 'Download Spreadsheet'.